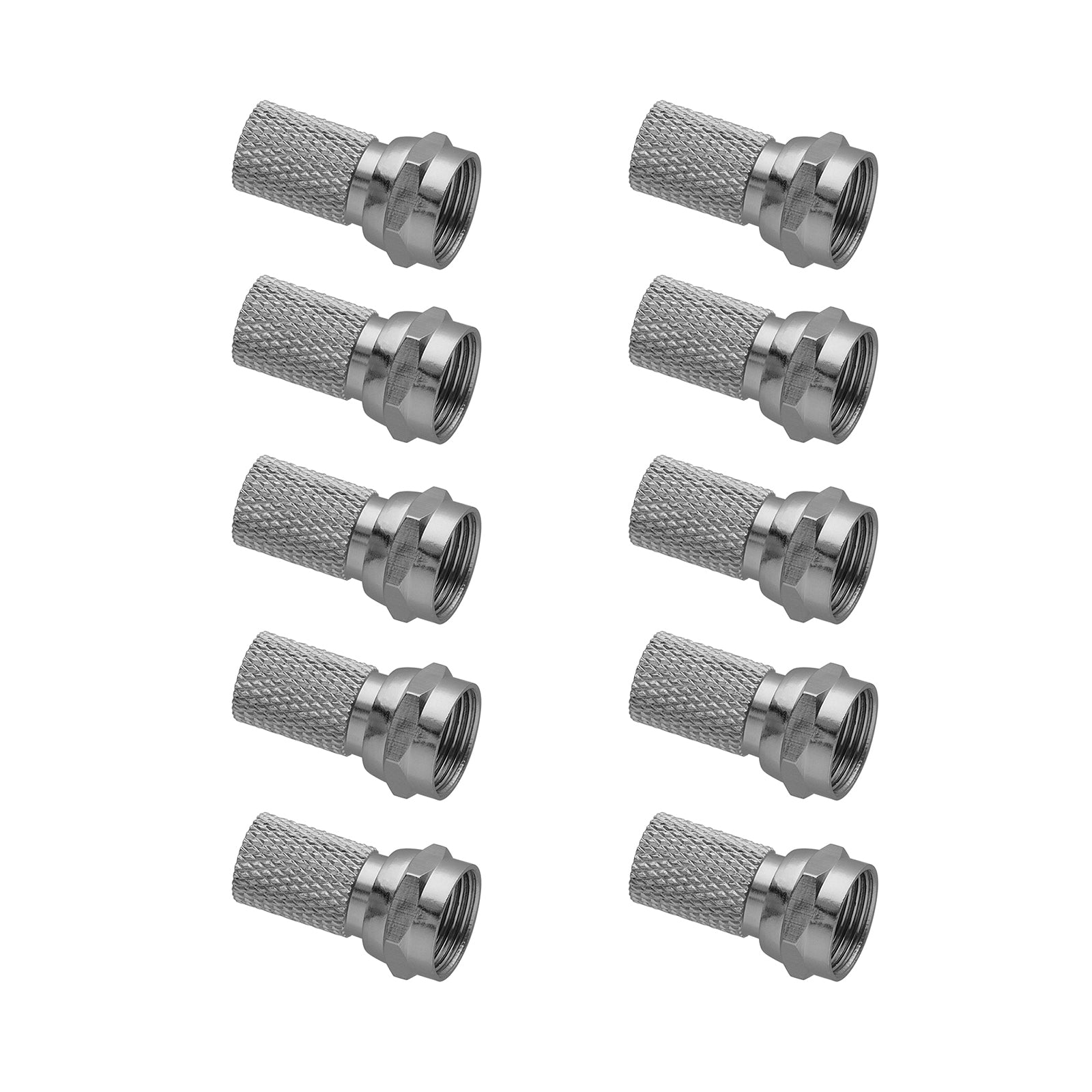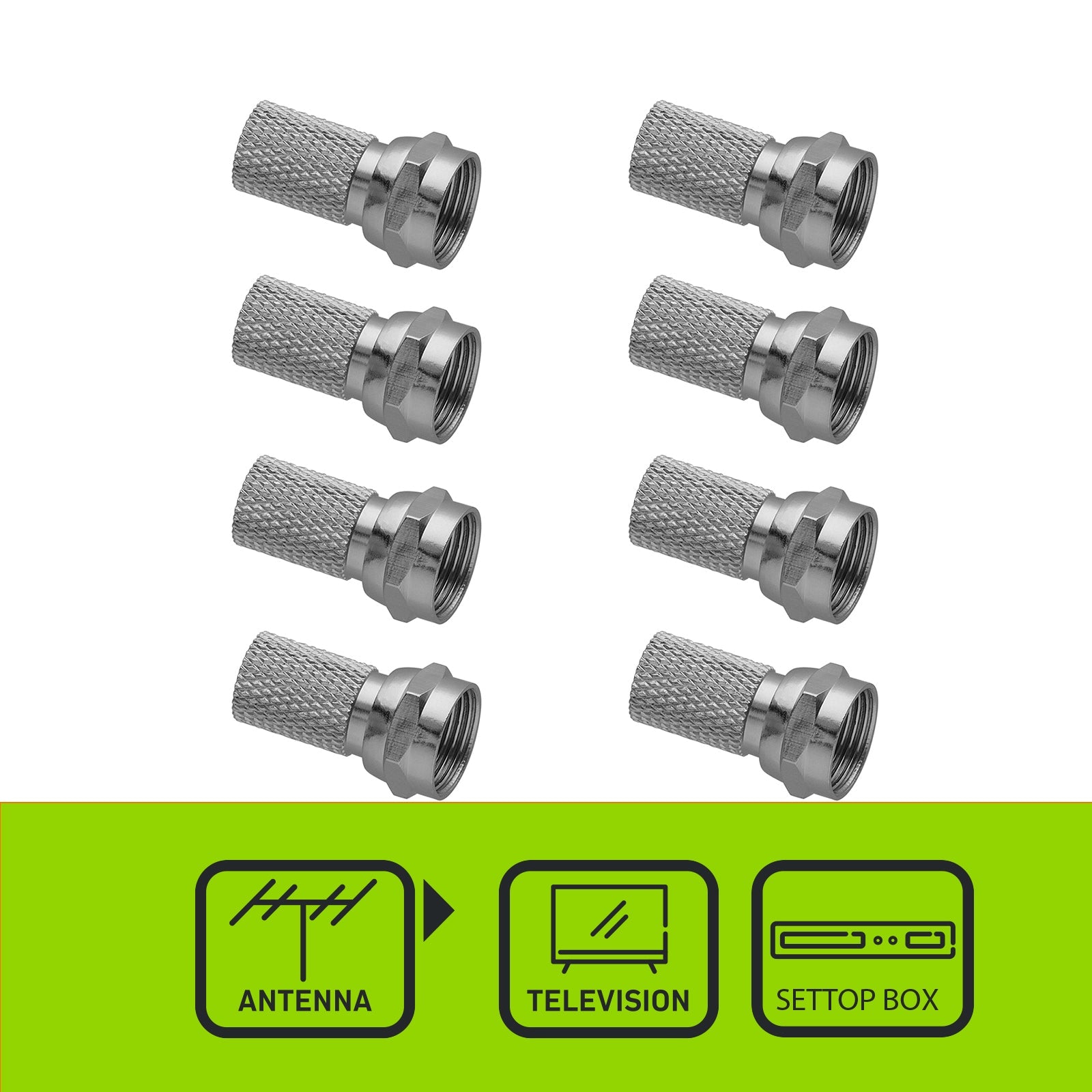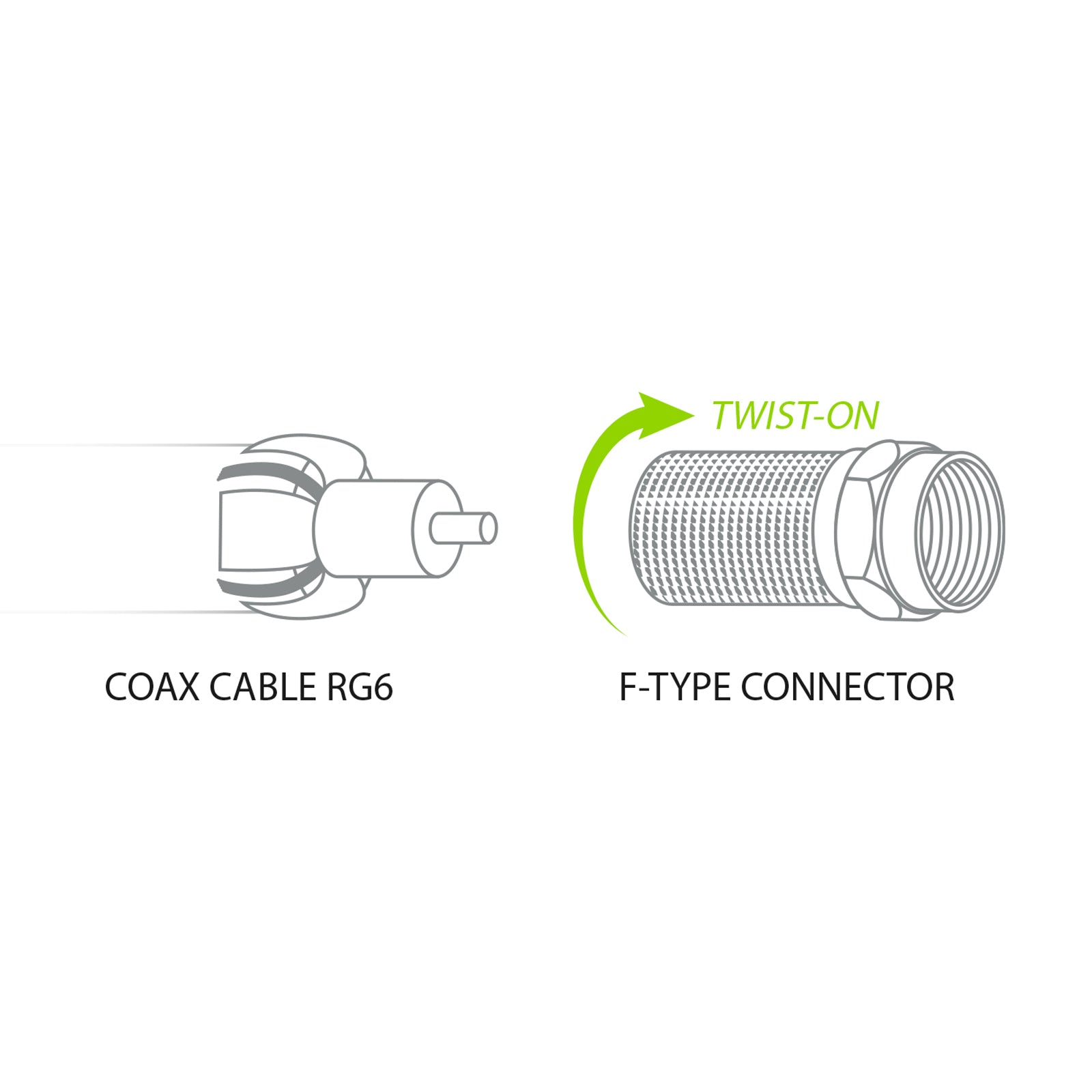 F59 Type Twist-On Plug Suits RG-6 Cable - 10 Pack
SKU: AP154
---
Effortlessly terminate various RG6 coaxial cable types using this convenient twist-on connector. The advantage of this twist-on design lies in its simplicity, as it eliminates the need for a crimp tool to complete the installation. Functioning as an F connection, the coaxial cable conductor serves as the conduit for signal transmission.
Key Features:
Designed for digital TV applications, ensuring optimal signal quality.
Provides a consistent, swift, and high-quality connection method.
Twist-on installation enables tool-less application of the terminal.
Effortlessly add a terminal to your coaxial cable for devices like compatible TVs and cable TV (e.g., FOXTEL) with this crimped and solder-free twist-on plug.
Discover: How to Install Twist-On F-Connector on Coaxial Cable