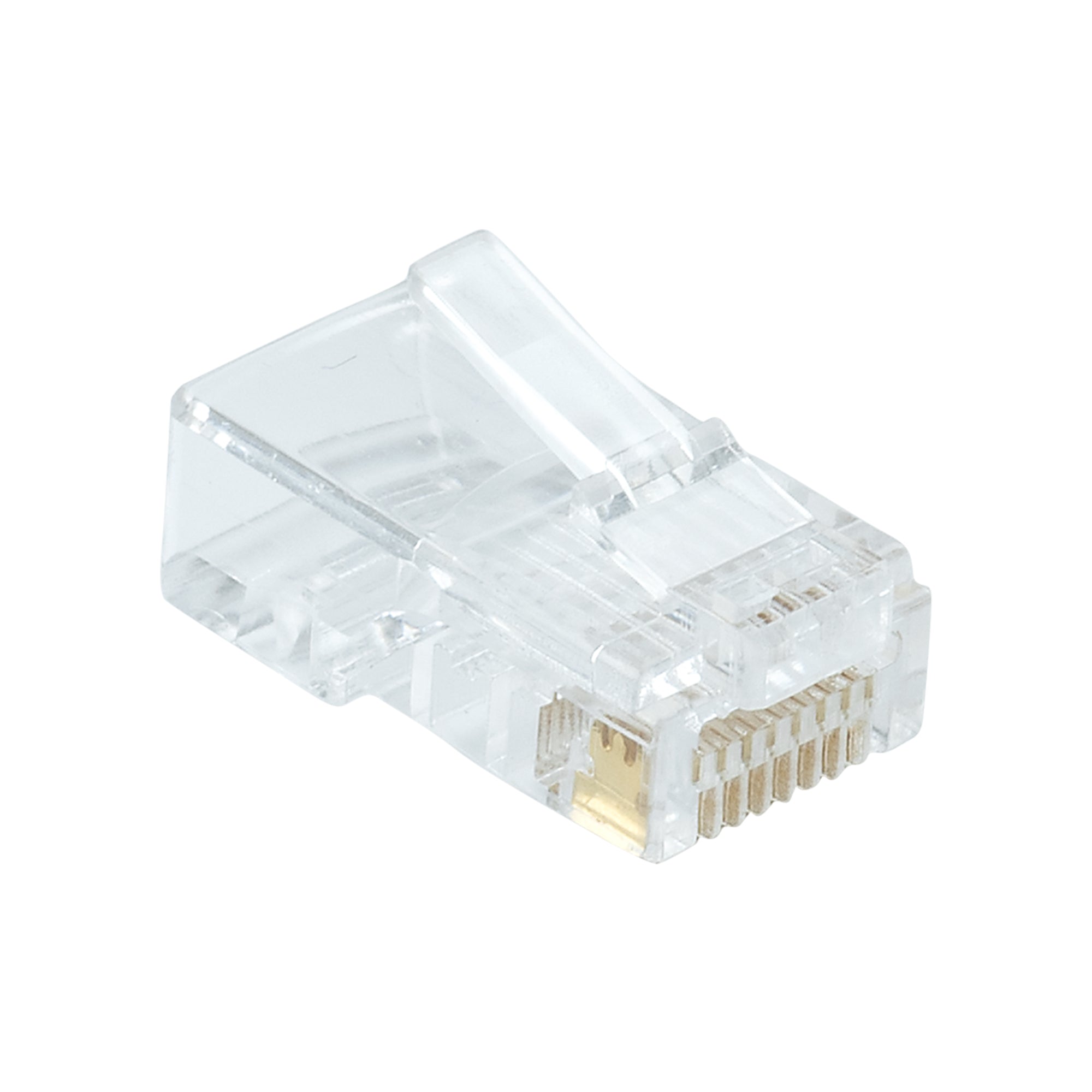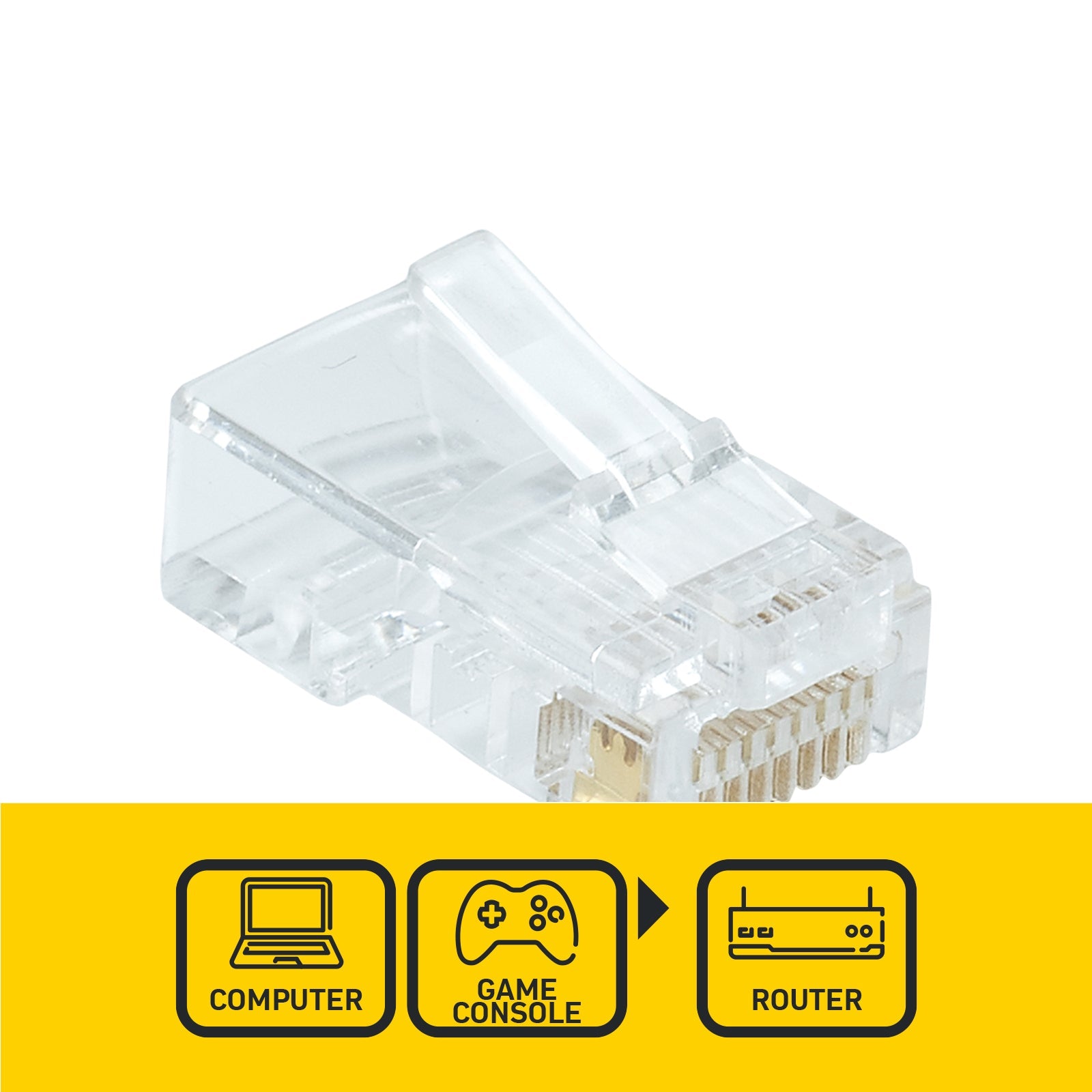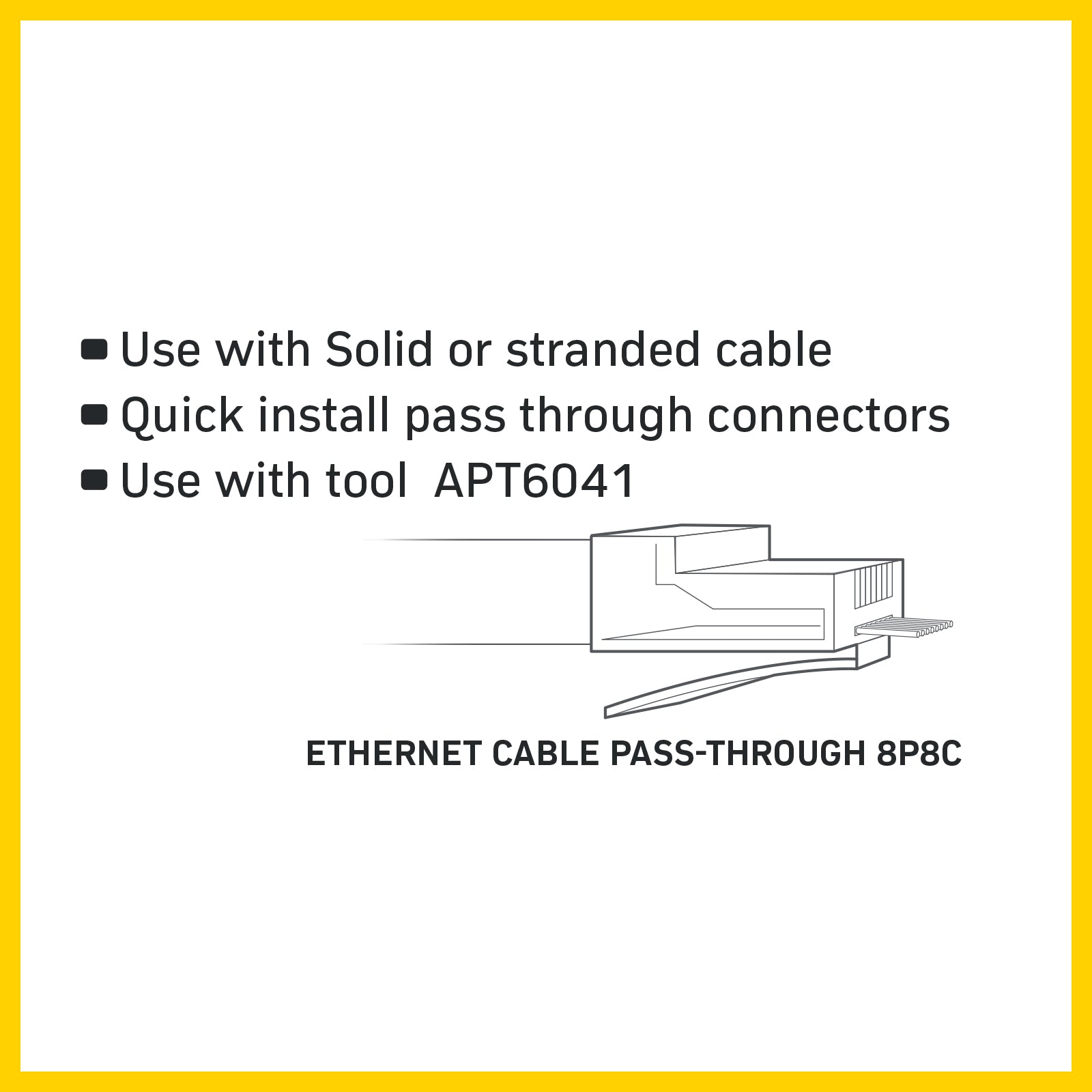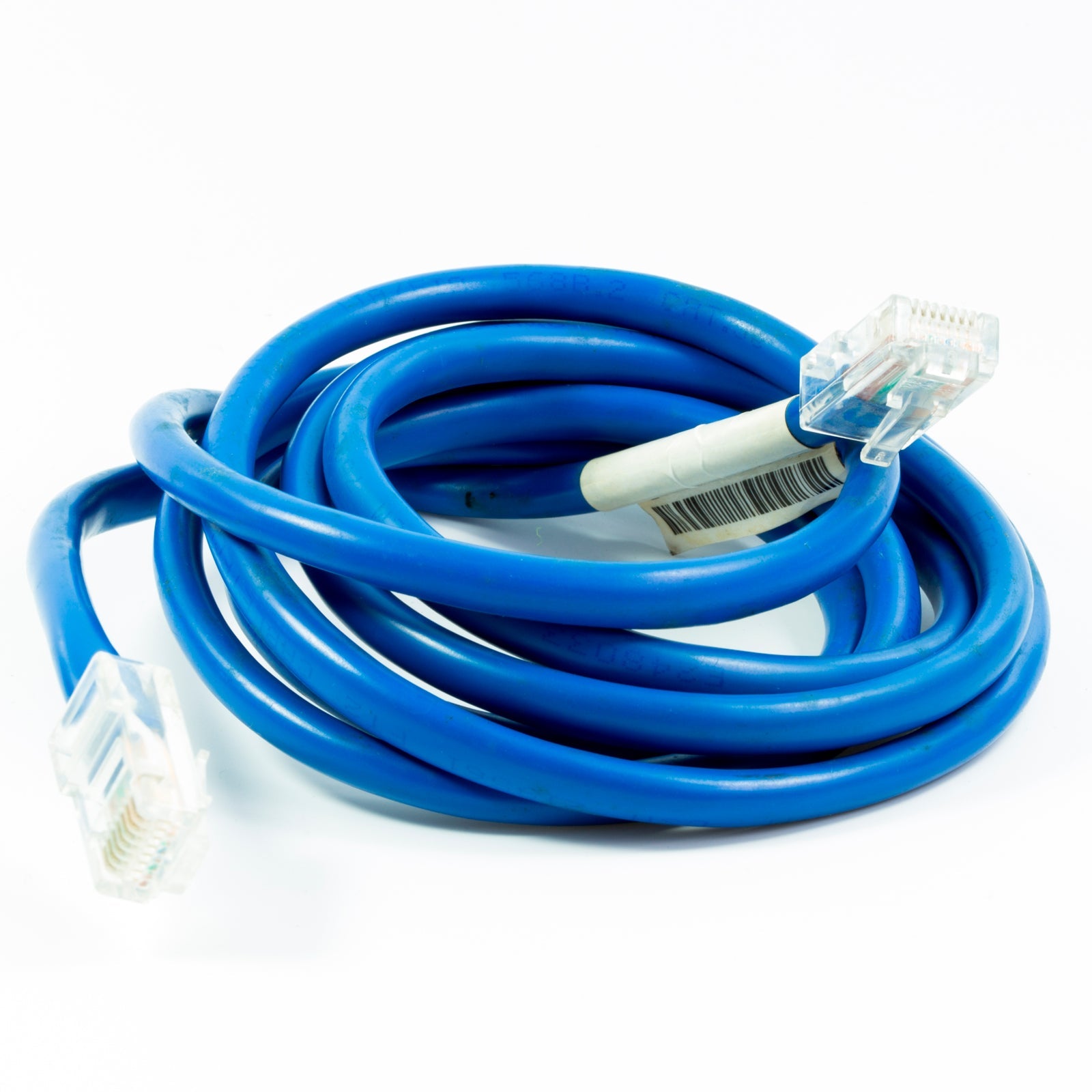 CAT6 RJ45 8P8C Plug - 10 Pack
SKU: AP6048
---
Streamline your cable creation process with these efficient pass-through CAT6 plugs. Craft perfect CAT6 Ethernet cables tailored for your telephone and/or Ethernet needs, while saving valuable time.
Key Features:
Includes 10 RJ45 CAT6 plugs for multiple applications.
Compatible with both solid and stranded cable types.
Simplified installation with wire alignment through pass-through design.
Installation requires a crimping tool (tool not included).
Discover: How to Terminate Ethernet CAT6 Cable