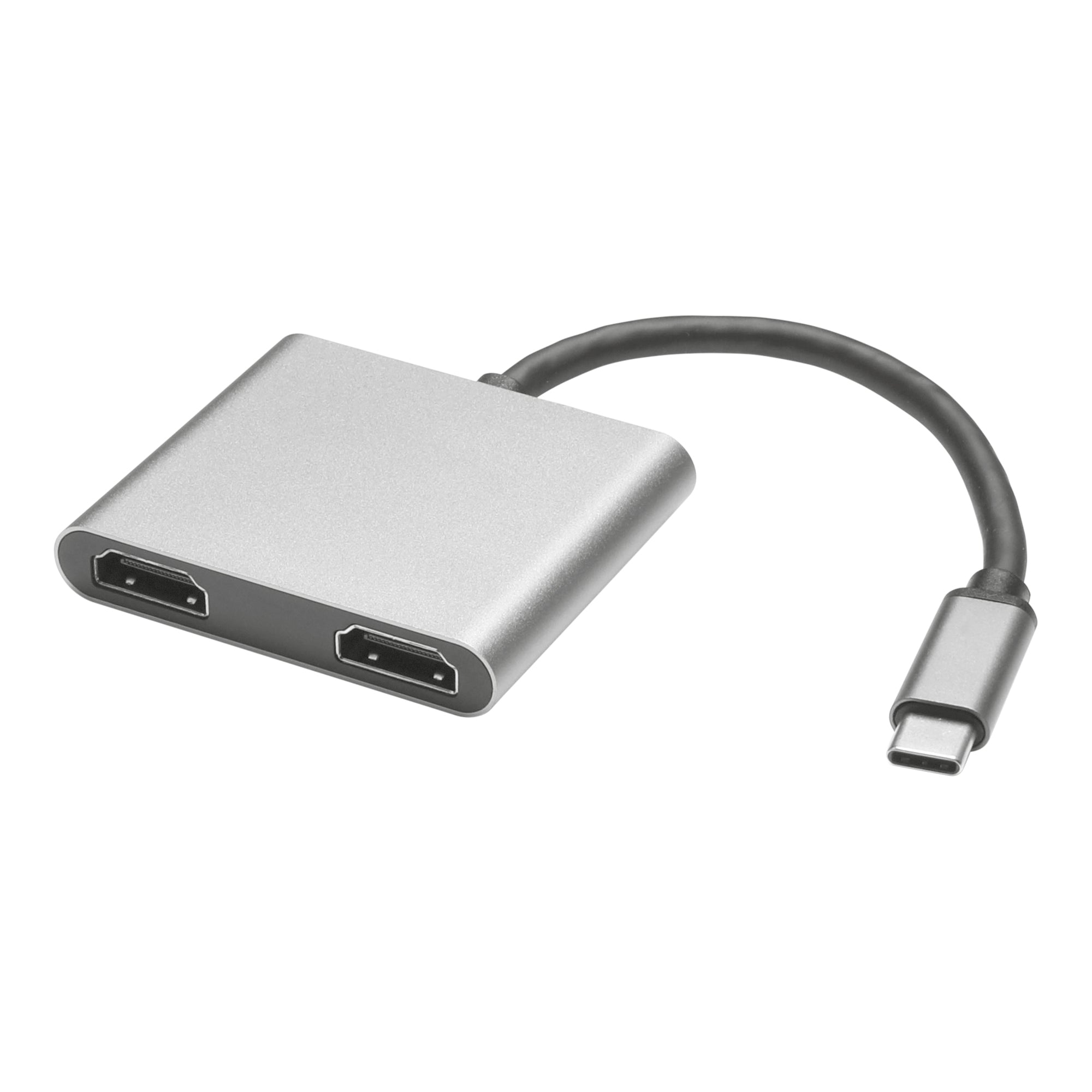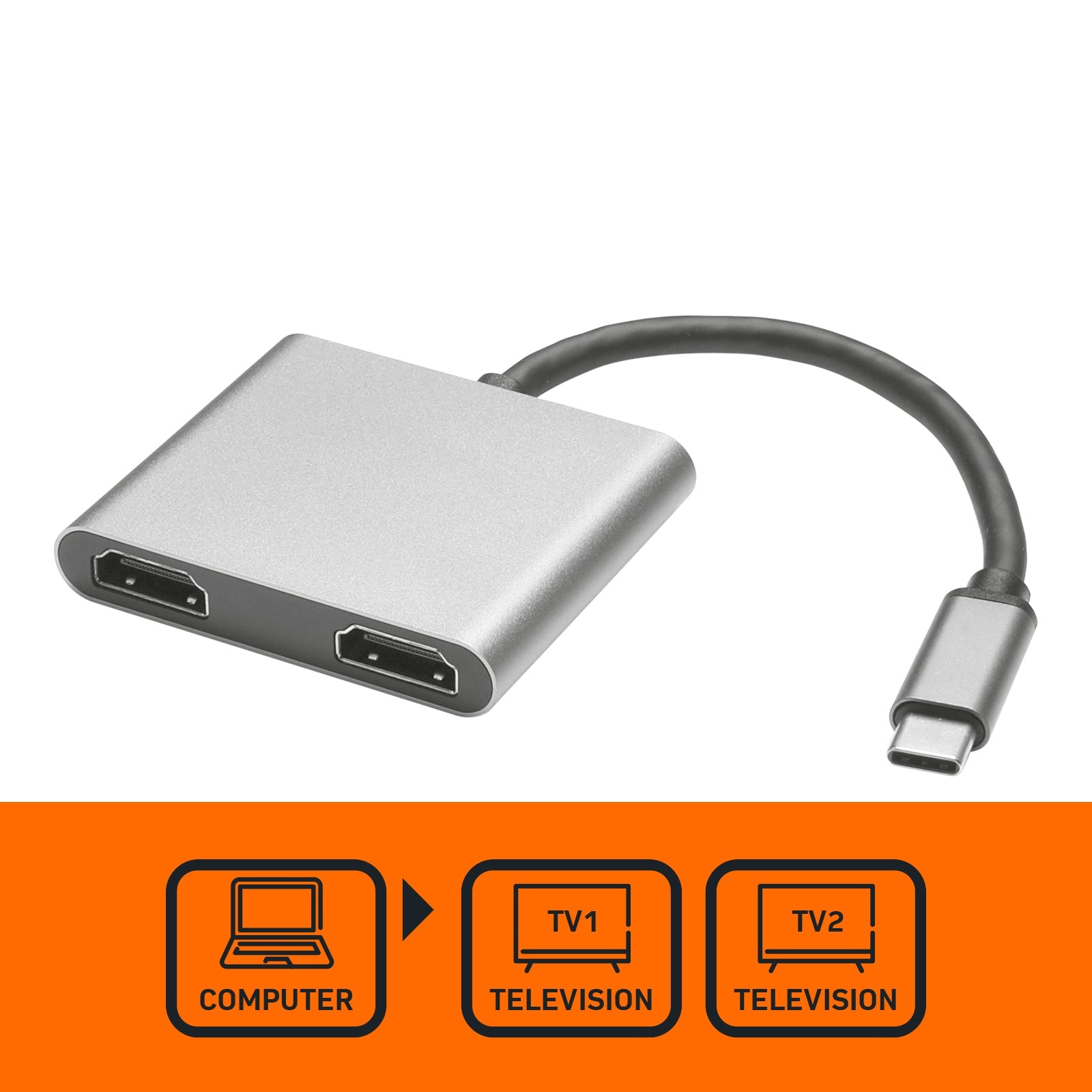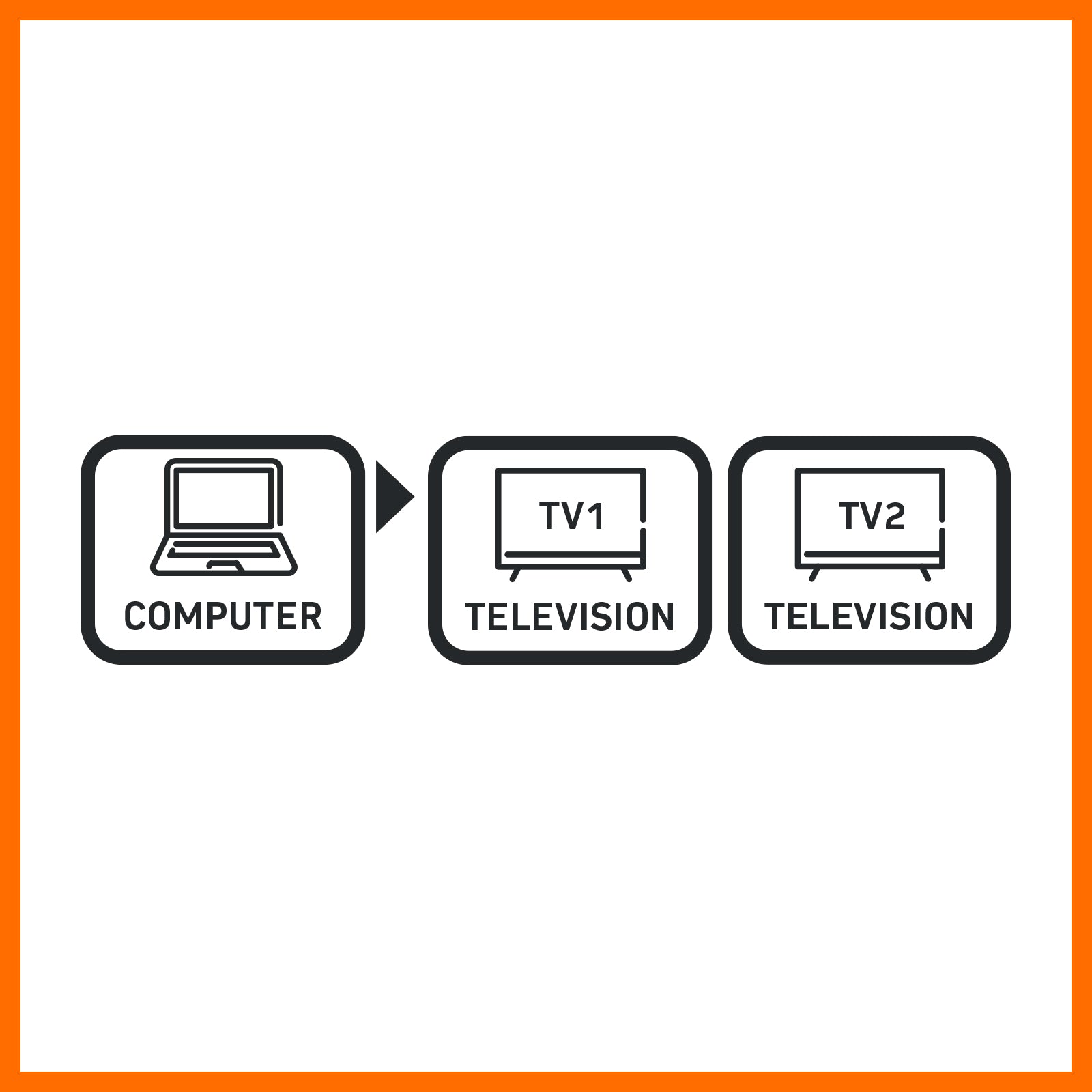 USB-C to Dual HDMI Adaptor
SKU: AP580
---
Transform the video and audio output of your USB-C compatible computer into two distinct HDMI-compatible displays, such as monitors, TVs, or projectors.
Key Features:
Features 1 HDMI input socket that splits into 2 HDMI output sockets.
Enables you to link two monitors for various display options, including mirror and extended modes.
Supports dual monitors with a maximum resolution of Ultra HD (4K @ 30 Hz).
Compatible with a range of devices including Windows, Mac, and Android systems.