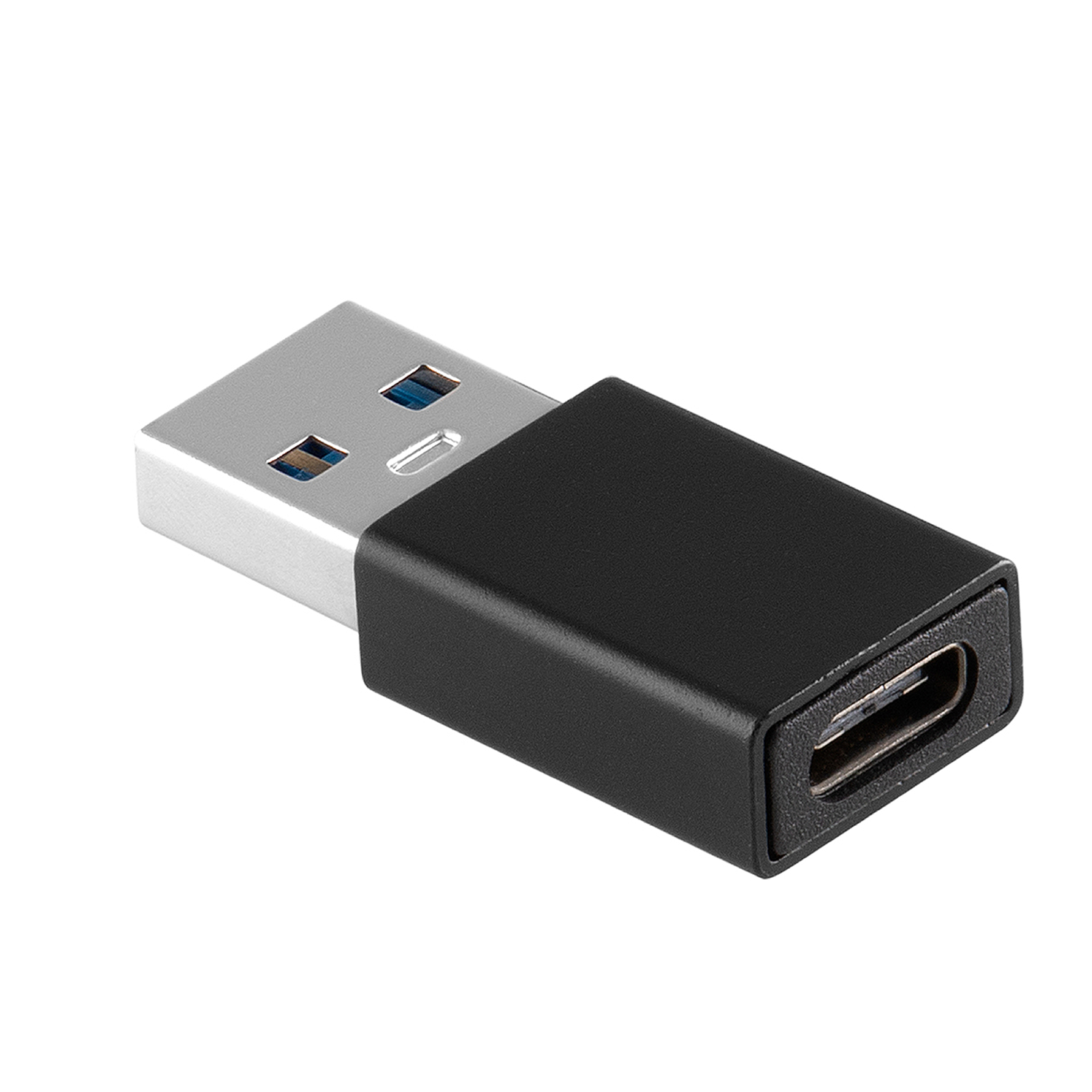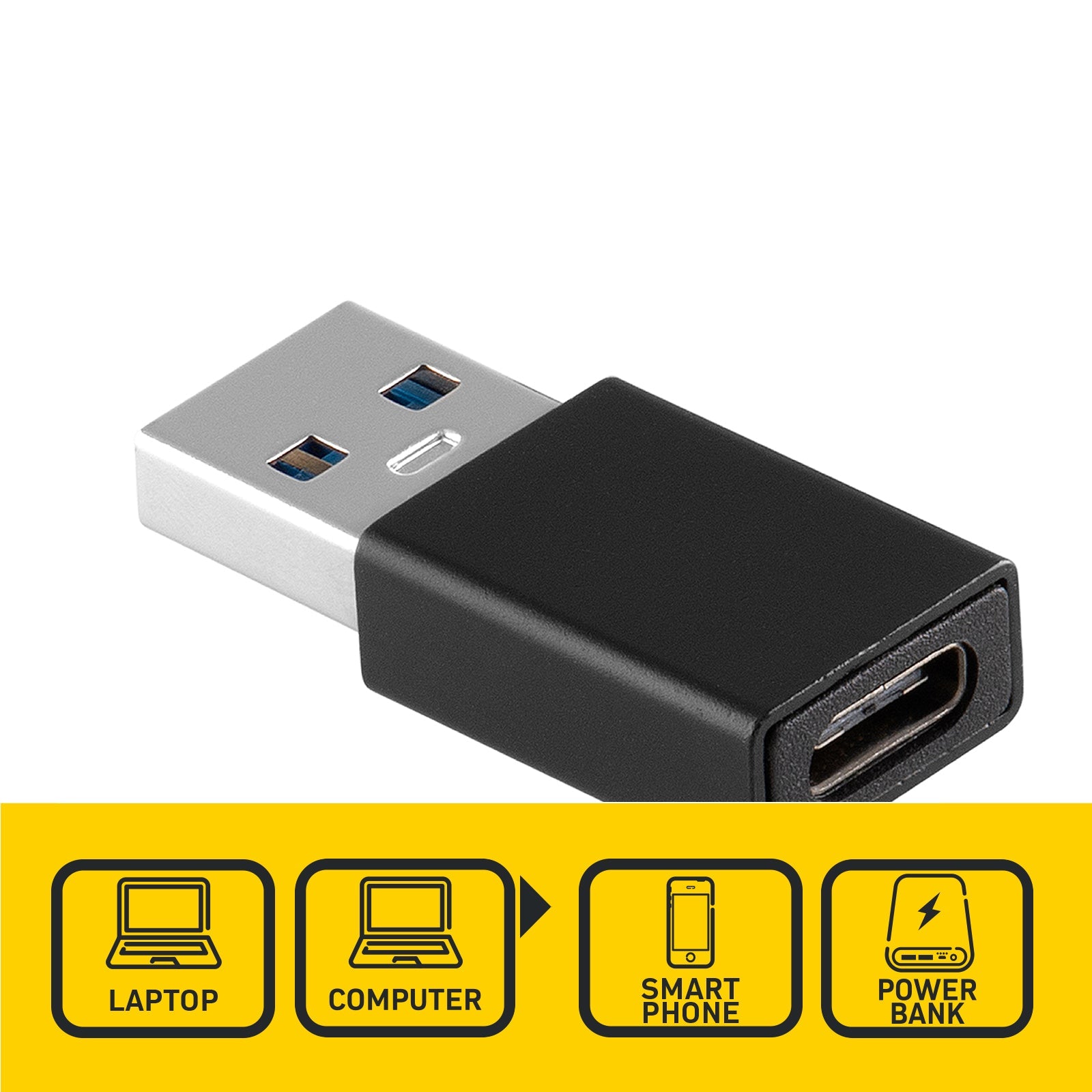 USB-C Socket to USB-A Plug Adaptor
SKU: AP584
---
Effortlessly charge and transfer data between USB-C devices, like specific phones or hard drives, and USB-A compatible devices, such as computers or laptops lacking a USB-C port.
Key Features:
Sturdy metal housing for Enhanced durability to withstand daily usage.
Utilizes the USB 3.0 standard for efficient data transfer.
Features a USB-C 3.0 socket to USB-A 3.0 plug connection.
WARNING: Do not use with a USB-A to USB-C cable.