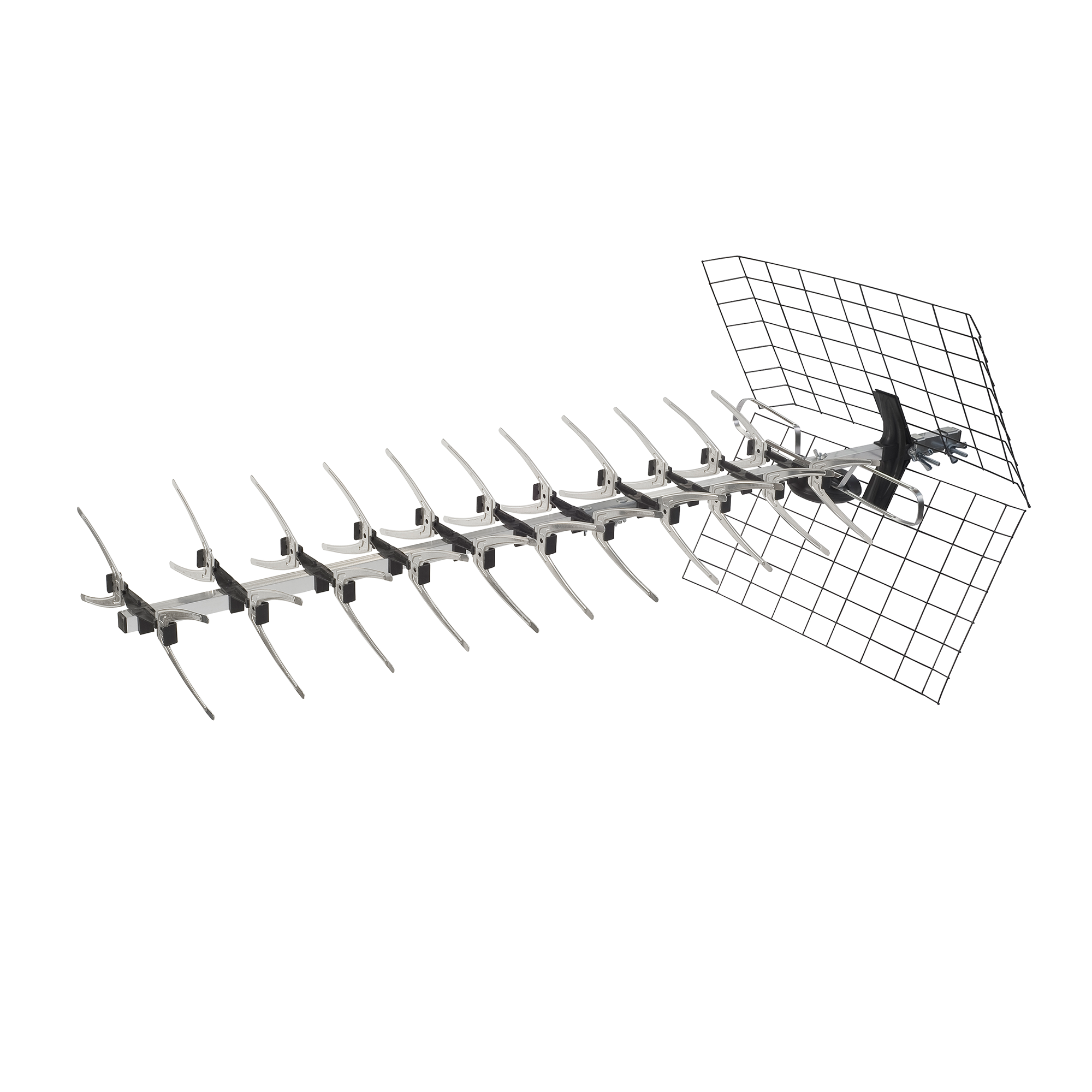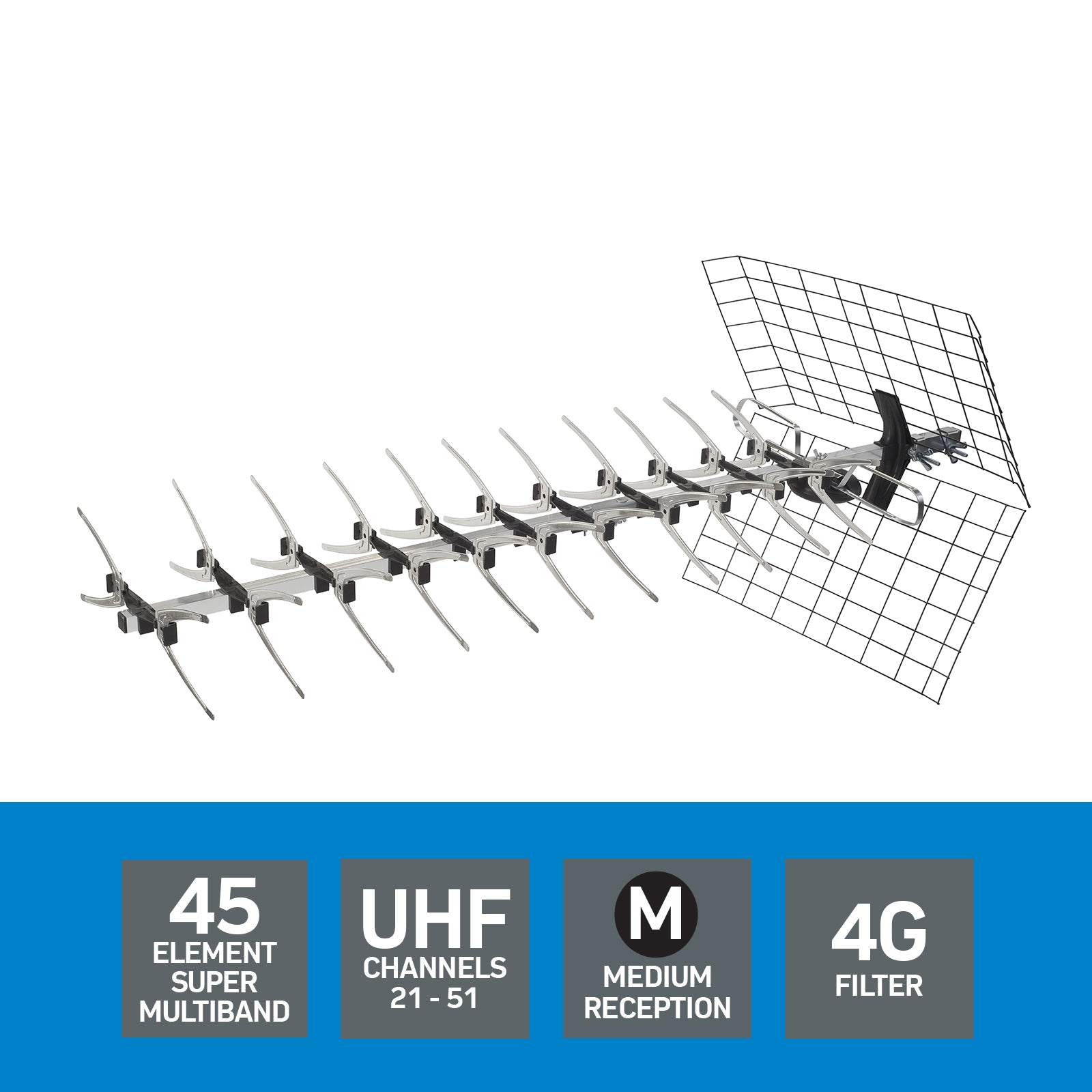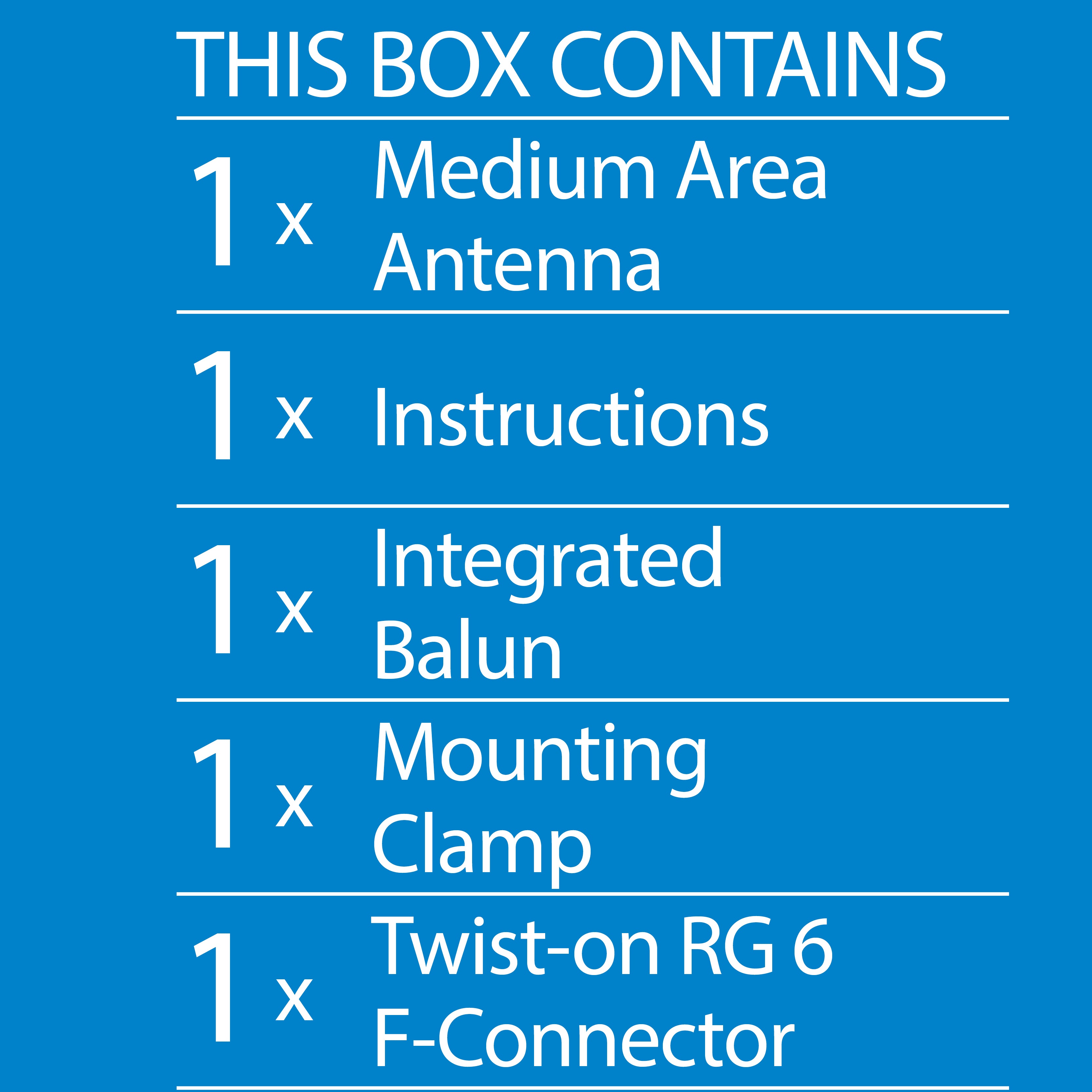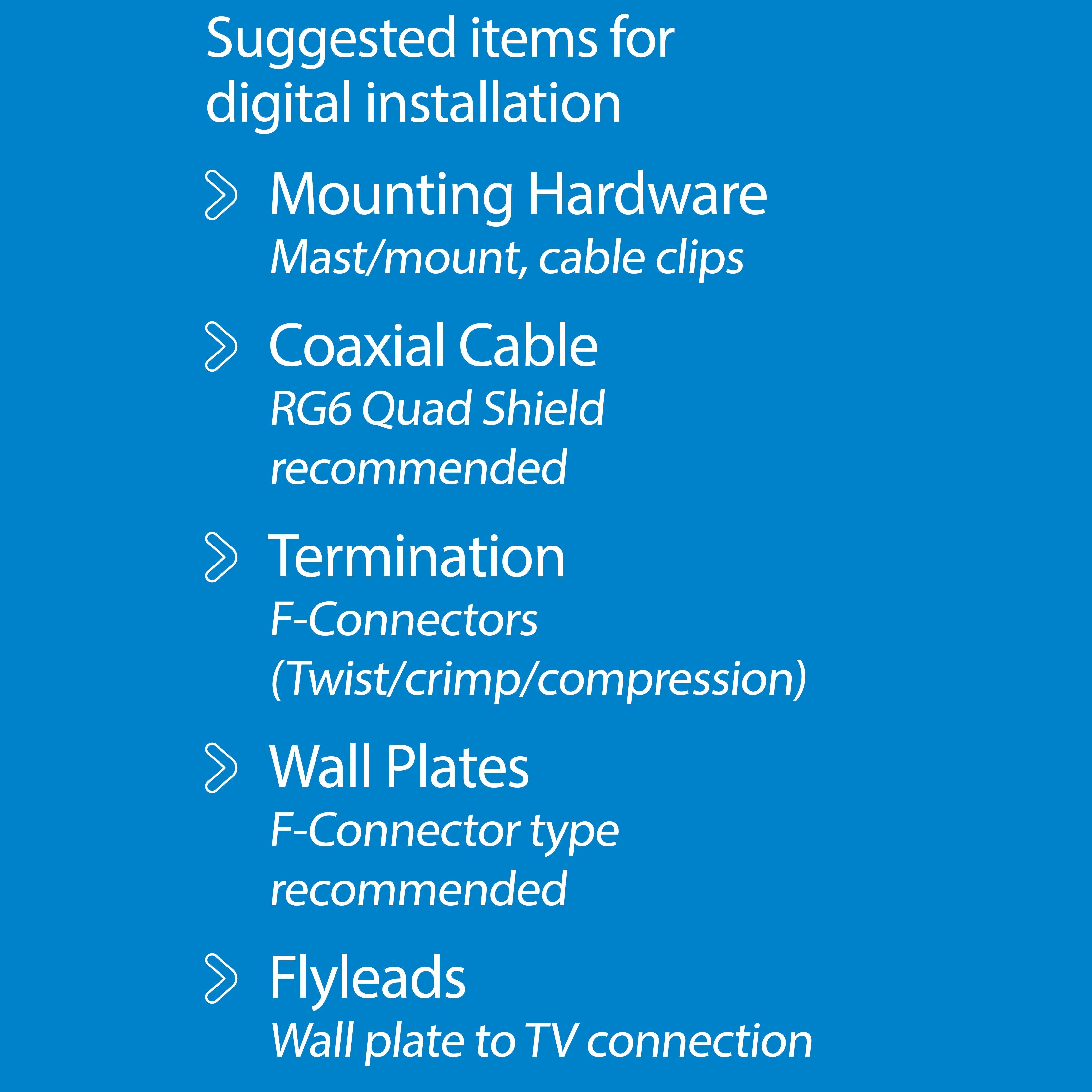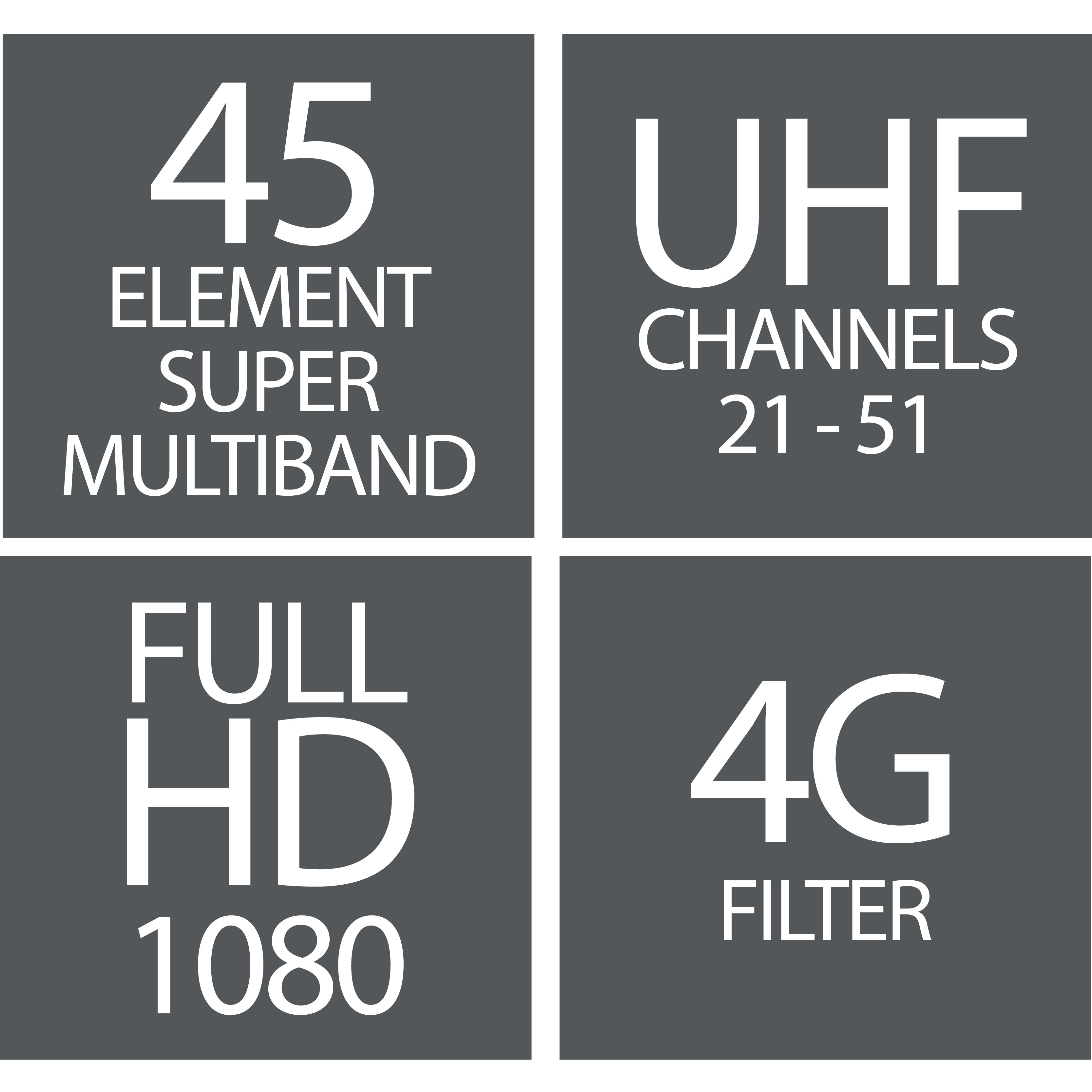 Medium Super Multiband UHF Outdoor Antenna
SKU: AP945
---
Introducing our Super Multiband UHF antenna with 45 elements, designed for excellent reception of UHF channels 21-69 in medium-type reception areas, commonly found in regional locations.
Key Features:
Colinear (X type) elements for Enhance d reception performance.
Includes antenna balun for proper matching and termination.
Compact and lightweight design for easy assembly and installation.
Discover: How to Install an Outdoor TV Antenna