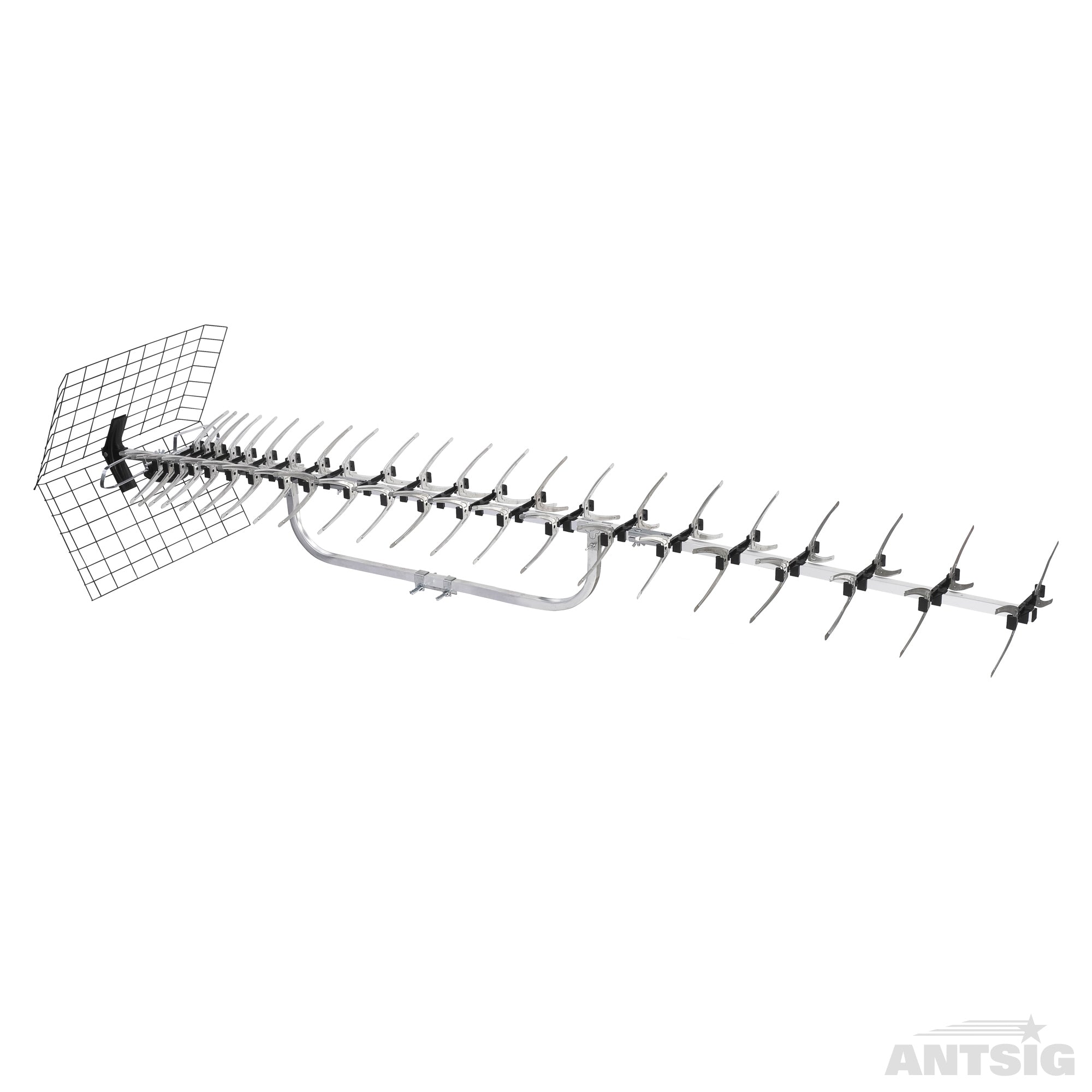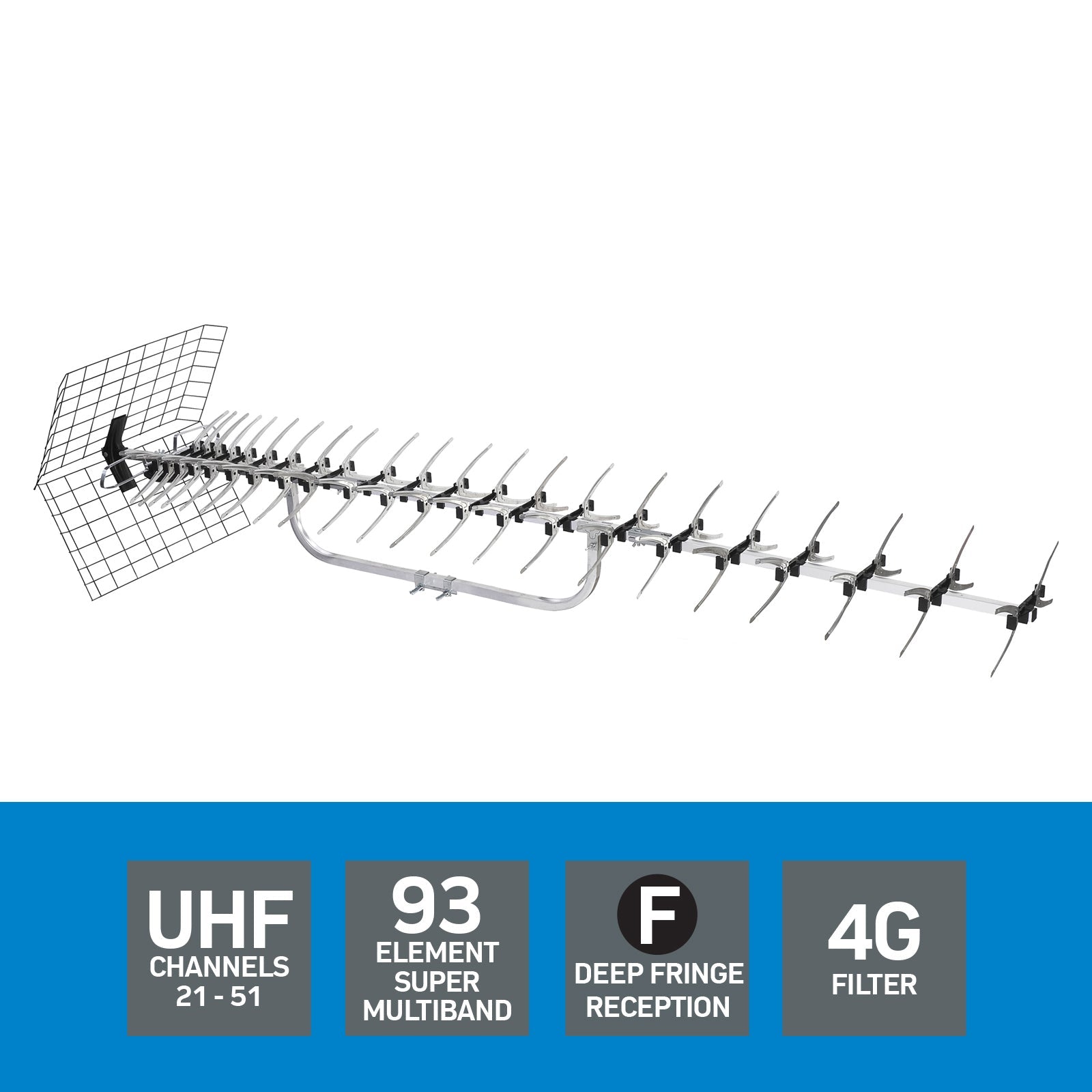 Deep Fringe Super Multiband UHF Outdoor Antenna
SKU: AP993
---
Introducing the Antsig UHF Antenna, a marvel boasting an impressive array of 93 elements, offering unparalleled gain among all Antsig UHF antenna offerings. This substantial gain extends across the entire UHF spectrum, rendering it a beacon of reception for those residing in far-flung regional enclaves, or amidst the rugged undulations of remote terrains. Tailored specifically for UHF-only transmitters, this antenna stands as a robust solution for individuals in deep fringe or challenging reception areas. Despite its seemingly intricate structure with 93 elements, assembly and installation are a breeze, facilitated by pre-assembled elements and brackets that seamlessly interlock along the boom, secured in place through designated locating holes.
Key Features:
Boasts an Ultra-High Gain with 93 Element UHF-only outdoor antenna.
Excellently suited for remote locales and deep fringe reception areas.
Encompasses UHF Broadcast Channels: 21 - 69.
An adept choice for those navigating challenging UHF reception scenarios.
Complete with an antenna balun for impeccable termination.
Discover: How to Install an Outdoor TV Antenna