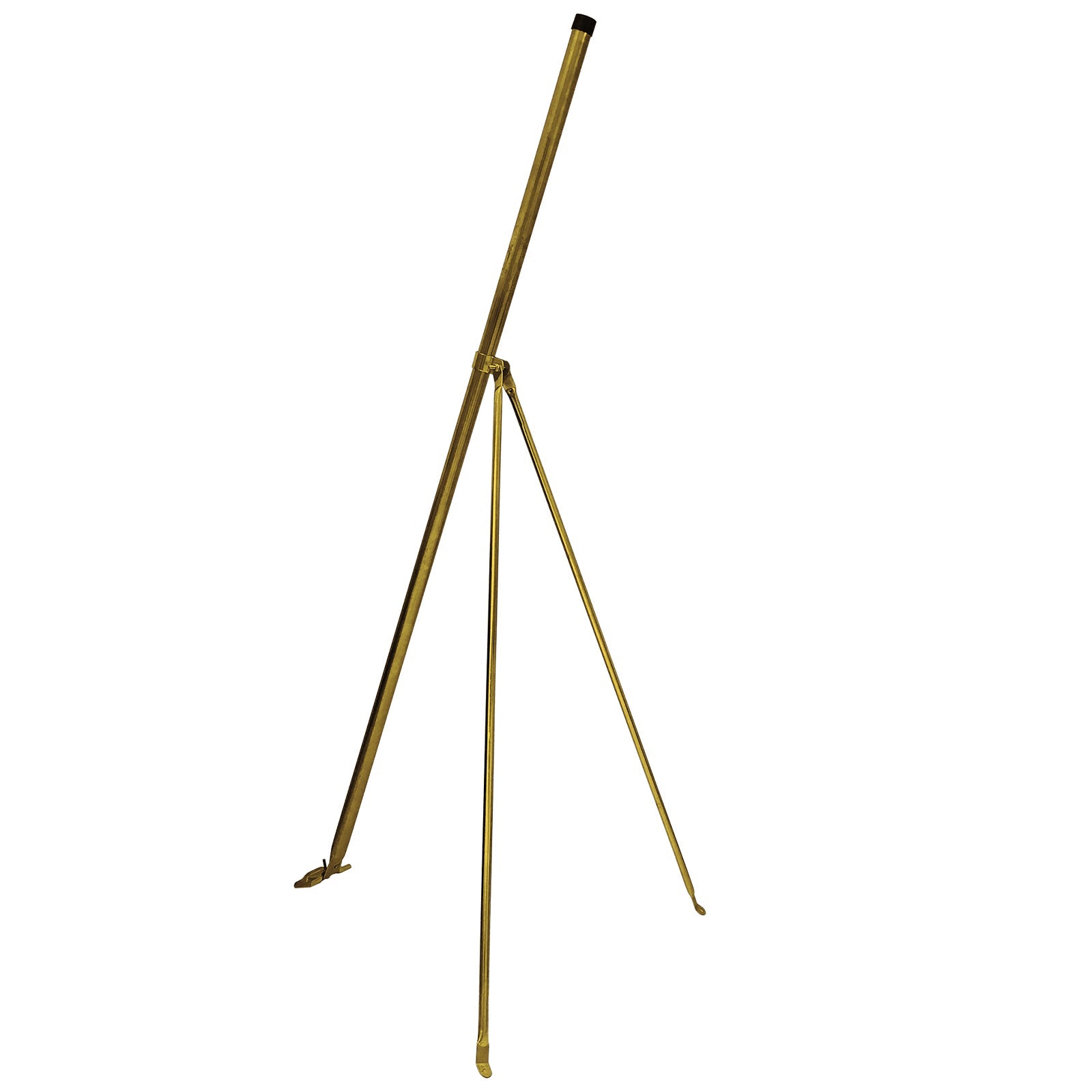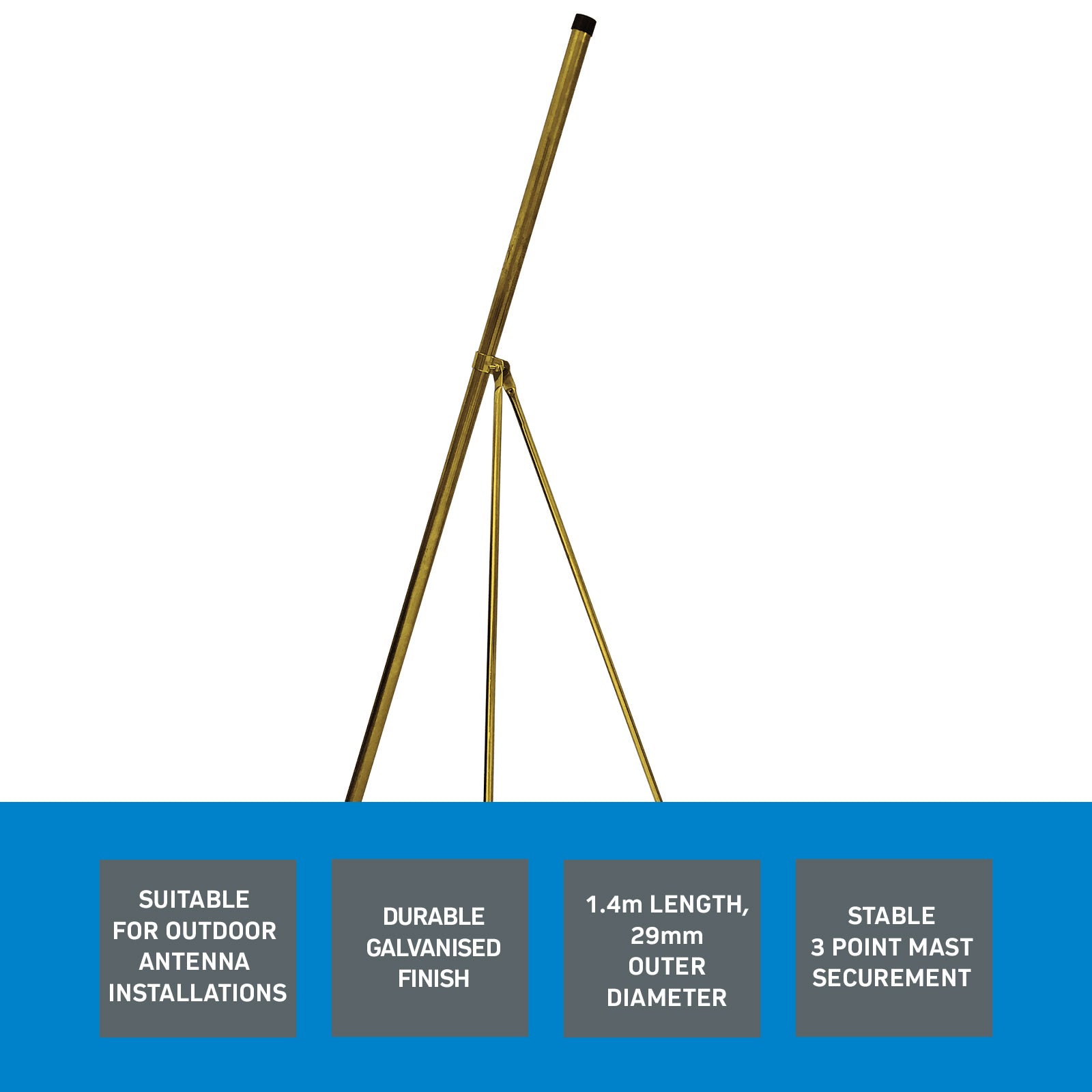 Tripod Roof Mount
SKU: AP1205
---
The Antsig Tripod Roof Mount is designed to effectively secure outdoor antennas on tin roofs. It features a yellow coating over zinc galvanization, enhancing its resistance to corrosion. The tripod construction ensures exceptional stability, allowing it to withstand high wind loads.
Key Features:
Measures 1.4m in length.
Provides stable 3-point mast securement.
Suitable for a wide range of outdoor antenna installations.
Galvanized finish extends its longevity, ensuring durability.