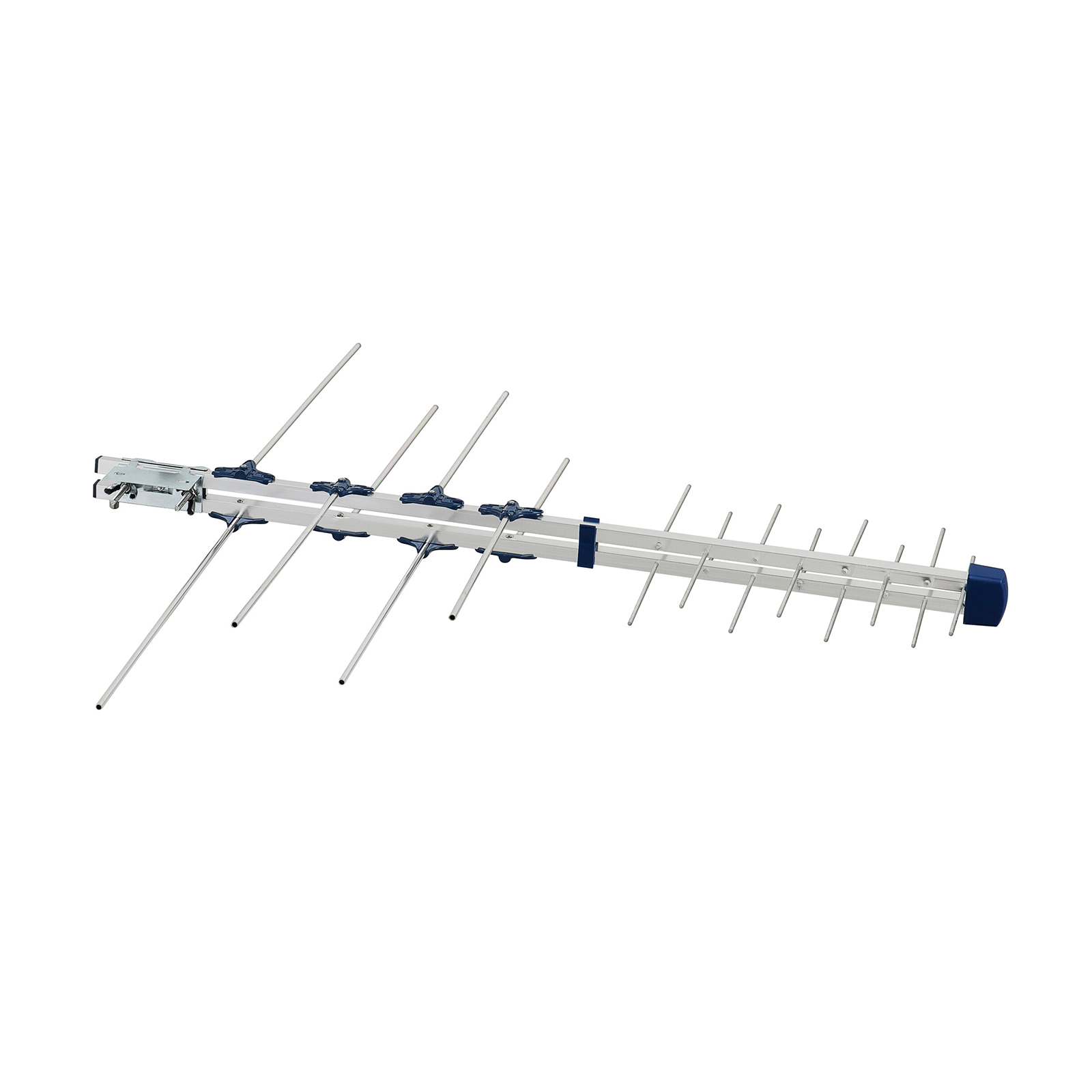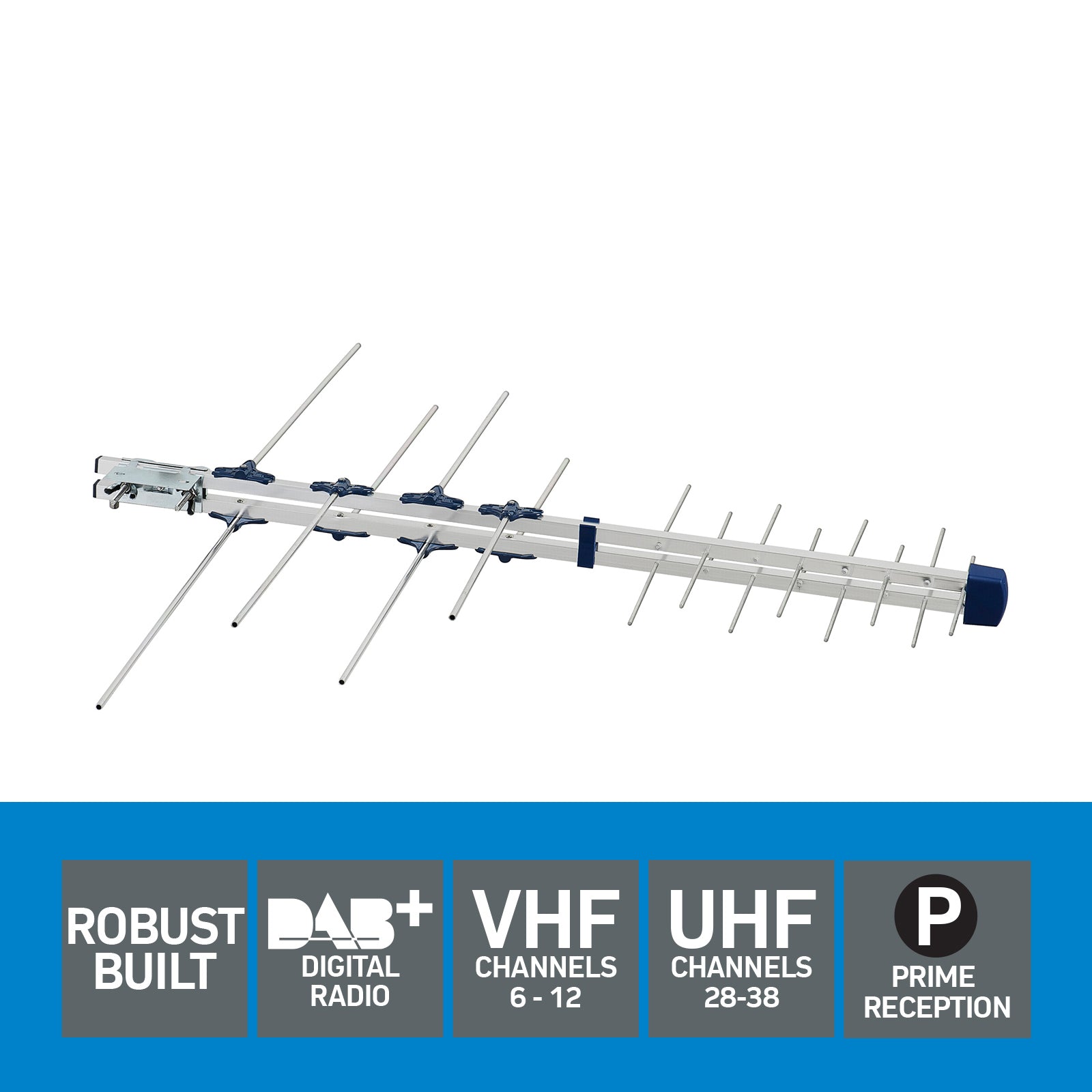 Metro Prime Digital Outdoor Antenna
SKU: AA1100
---
Introducing a marvel of engineering - a small, compact, and lightweight antenna that stands as a testament to remarkable value in prime metropolitan reception areas. Its installation is a breeze, facilitated by an innovative "fold-out" system that seamlessly deploys its tubular elements. These elements are meticulously secured through the application of industrial riveting techniques, ensuring unparalleled durability.
Crafted with ingenuity, this antenna harnesses the power of a high magnesium content Aluminium alloy, striking the perfect balance between strength and weight. Furthermore, UV stabilised plastics are ingeniously employed for the element brackets and Balun housing, further enhancing its resilience. The antenna unfurls a staggering 6dB of signal gain, complete with a >3.5dB gain variation spread evenly across its operating frequency range. Its prowess extends to a beamwidth of 65 degrees for VHF and 37 degrees for UHF, underpinned by an impressive minimum return loss of -5dB for VHF and -8dB for UHF.
Key Features:
Enhance d reliability as smaller elements remain steadfastly fixed.
Embraces the VHF operating frequency range of 170-230MHz, ensuring comprehensive coverage.
Catering to the entirety of the digital spectrum, it suits HD, Full HD, and 3D TV and beyond.
UHF operating frequency range spans 518-603MHz, aligning with diverse broadcasting needs.
Seamlessly adapts to DAB+ digital radio, amplifying your auditory experience.
Discover: How to Install an Outdoor TV Antenna