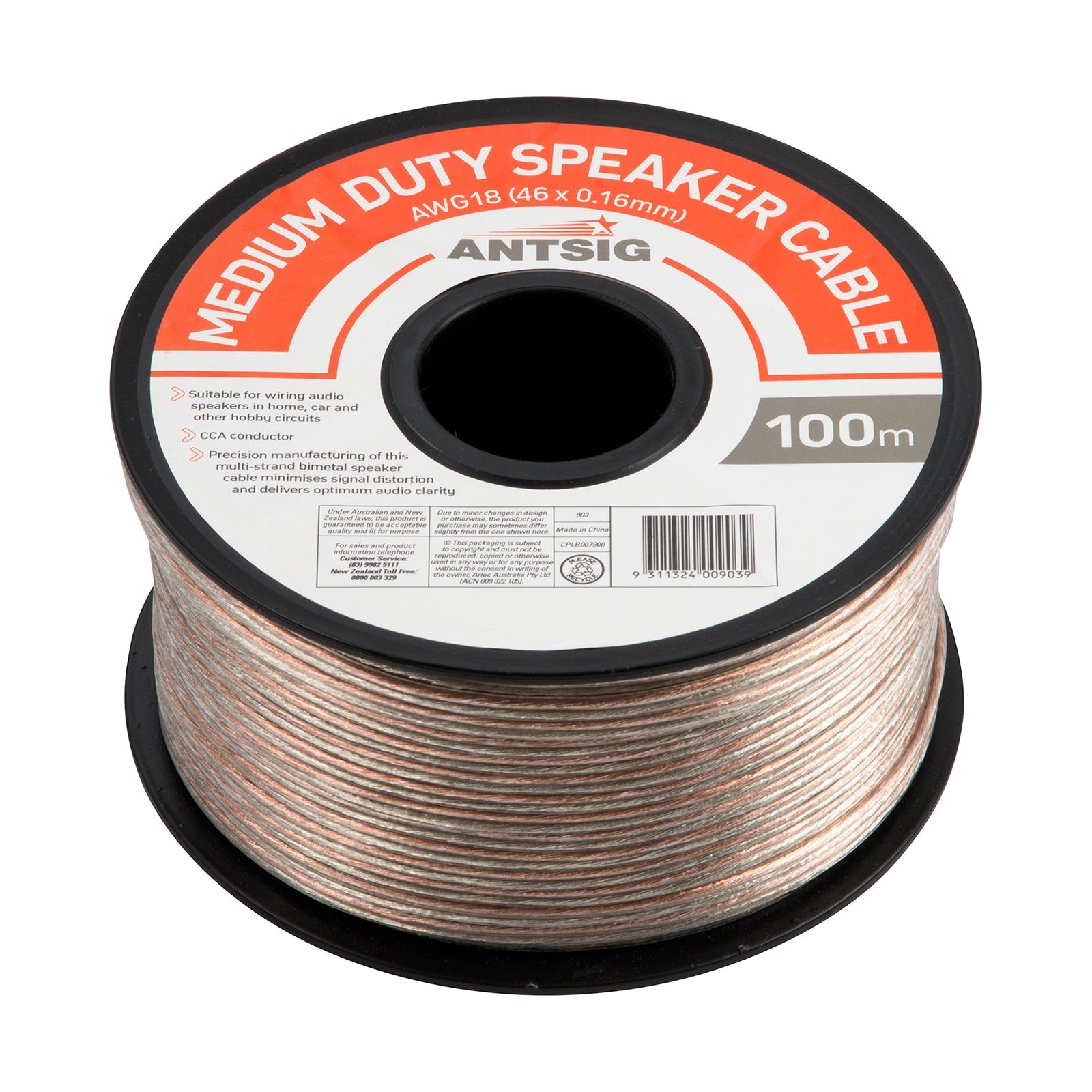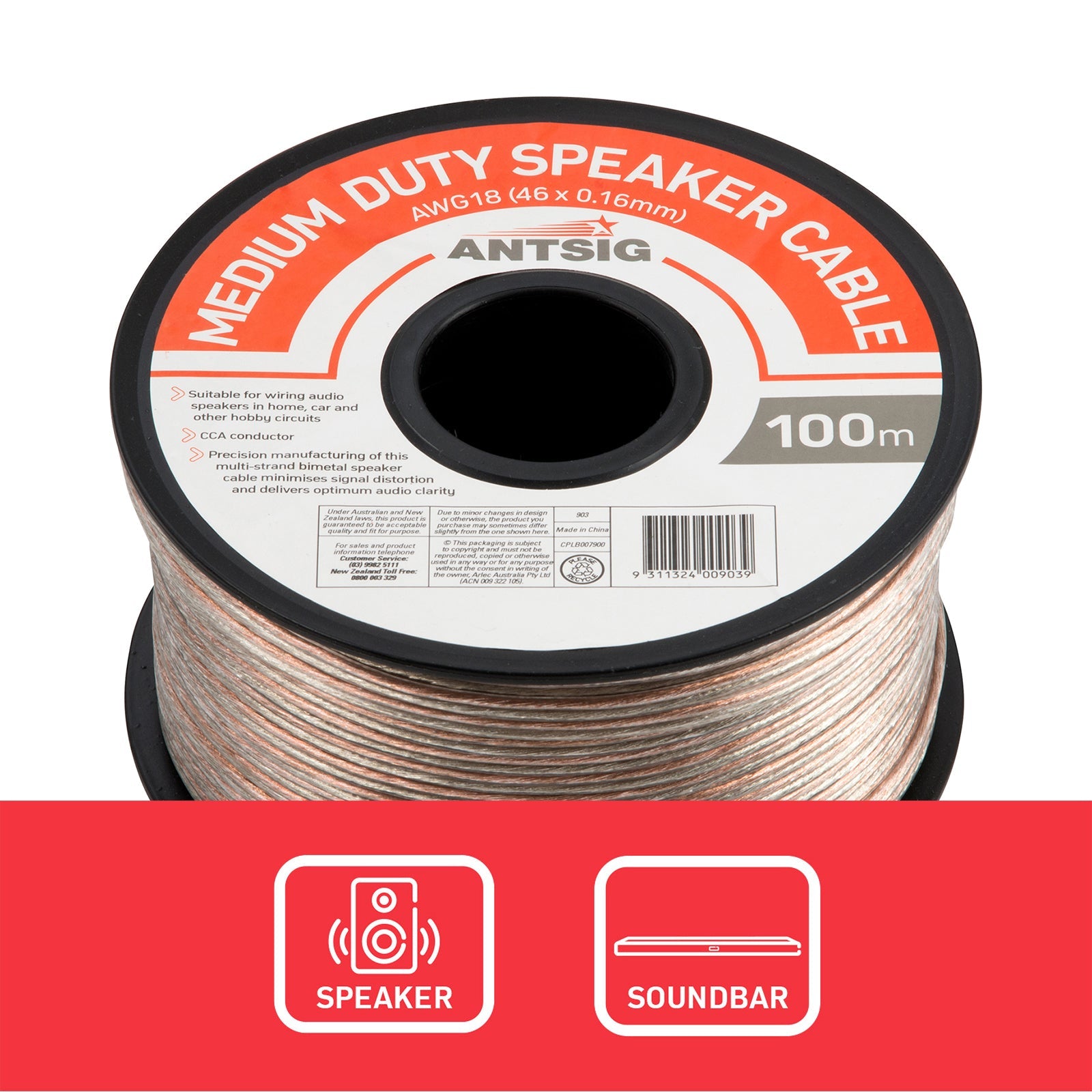 Medium Duty Speaker Cable
SKU: 903
---
Experience Enhance d audio quality with our medium-duty speaker cable, featuring a clear PVC outer for durability. The cable is designed with color-coded multi-strand conductors, combining copper and tinned copper for easy polarity identification. Sold per metre, it's ideal for your audio setup.
Key Features:
Each conductor consists of 14 x 0.16mm diametre copper strands, ensuring reliable signal transmission.
Achieve optimum audio clarity with minimal signal distortion.
Specifically designed as a speaker cable to Enhance your audio experience.