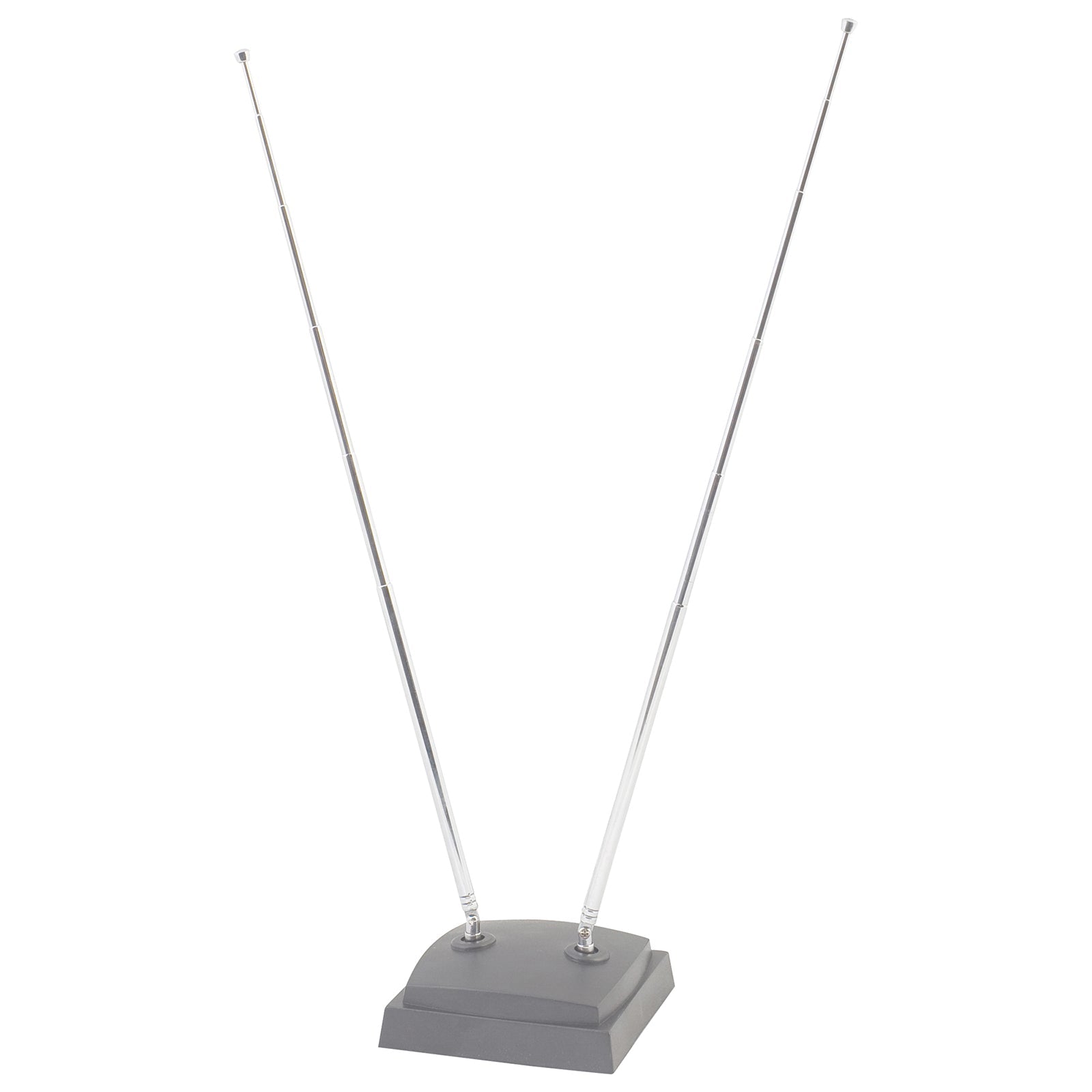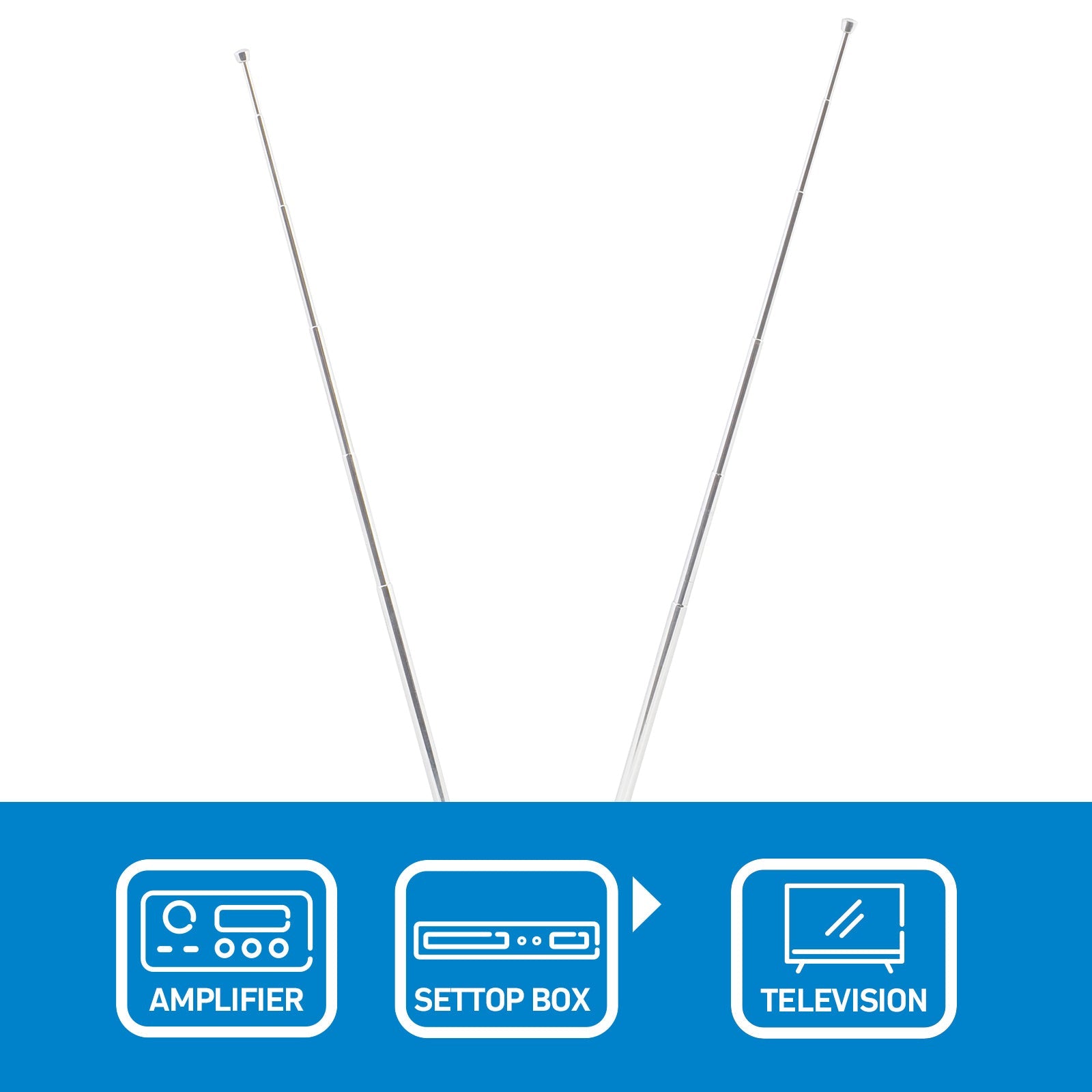 Indoor VHF UHF Antenna
SKU: 71
---
Enjoy cost-effective indoor antenna performance with this budget-friendly option. Designed for optimal VHF/UHF reception in prime TV signal areas, this antenna is also ideal for digital TV applications.
Key Features:
Classic rabbit ear style for indoor antenna setup.
Stable stand-alone base featuring rubber cups for Enhance d steadiness.
Equipped with a coaxial TV antenna input connection suitable for TV/VCR.
Tailored for use in prime signal reception areas.