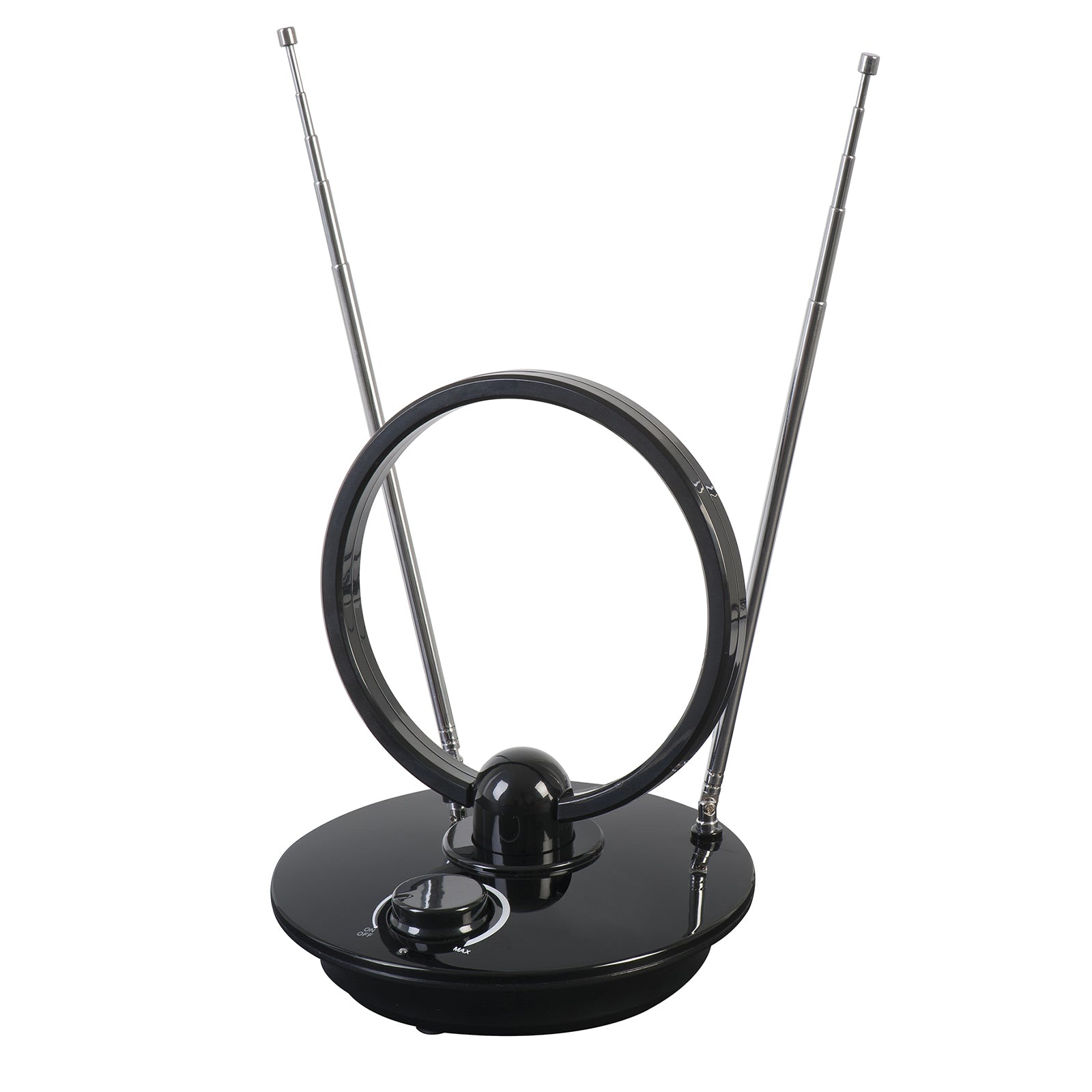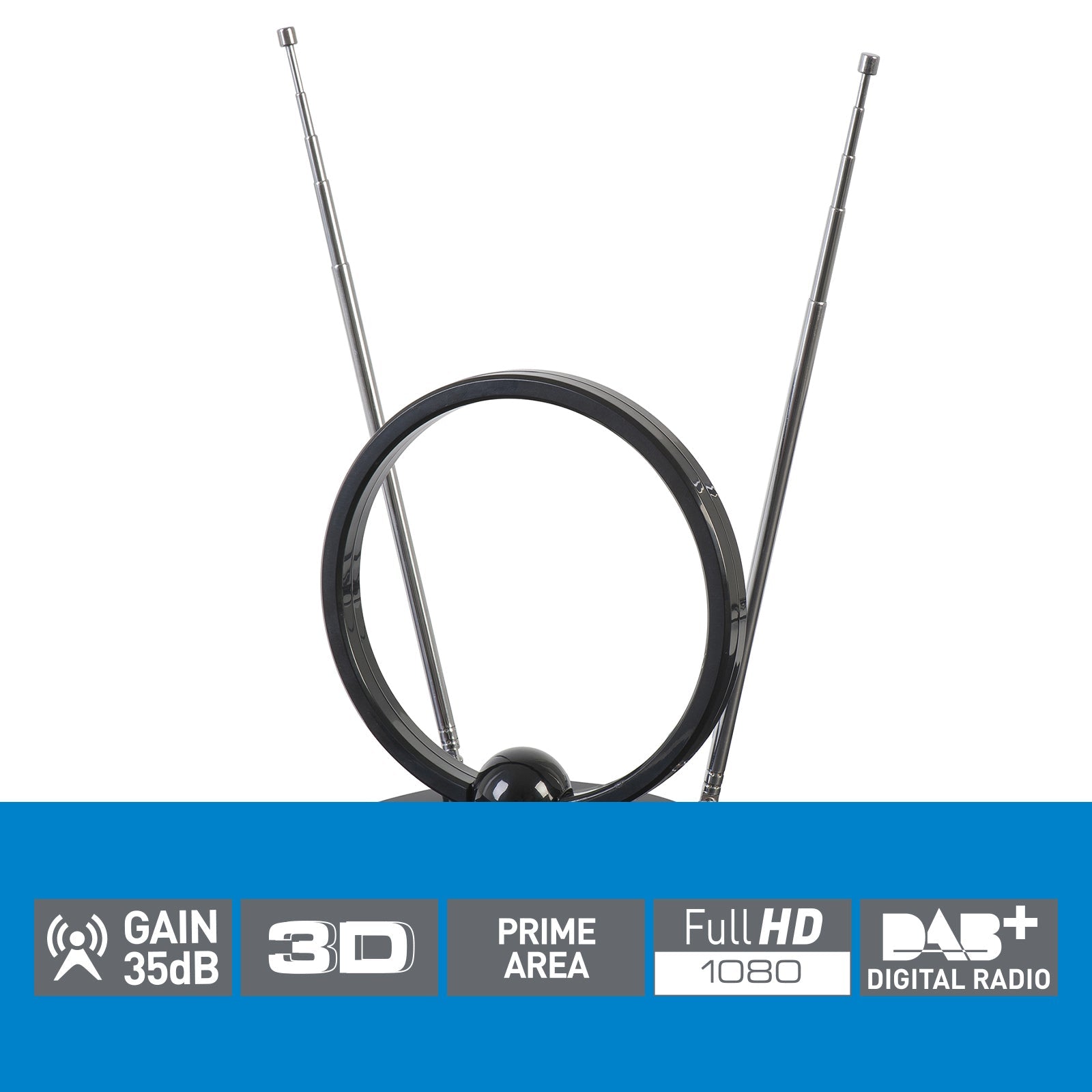 Indoor Digital Amplified Full HD Antenna
SKU: AP548
---
Presenting the Antsig Indoor TV Antenna, now equipped with an impressive 35dB adjustable gain, all encased in an elegant gloss black exterior. This antenna features extendable VHF antennae alongside a UHF antenna loop, complemented by a cutting-edge amplifier ensconced within a modern gloss black design. The result is a heightened TV experience, especially within prime signal regions.
Key Features:
Boasts an adjustable gain of up to 35dB.
Optimized for superior performance in prime signal reception areas.
Expertly designed to cater to digital HD, Full HD, and 3D TVs.
Includes a high-gain, low-noise integrated amplifier.