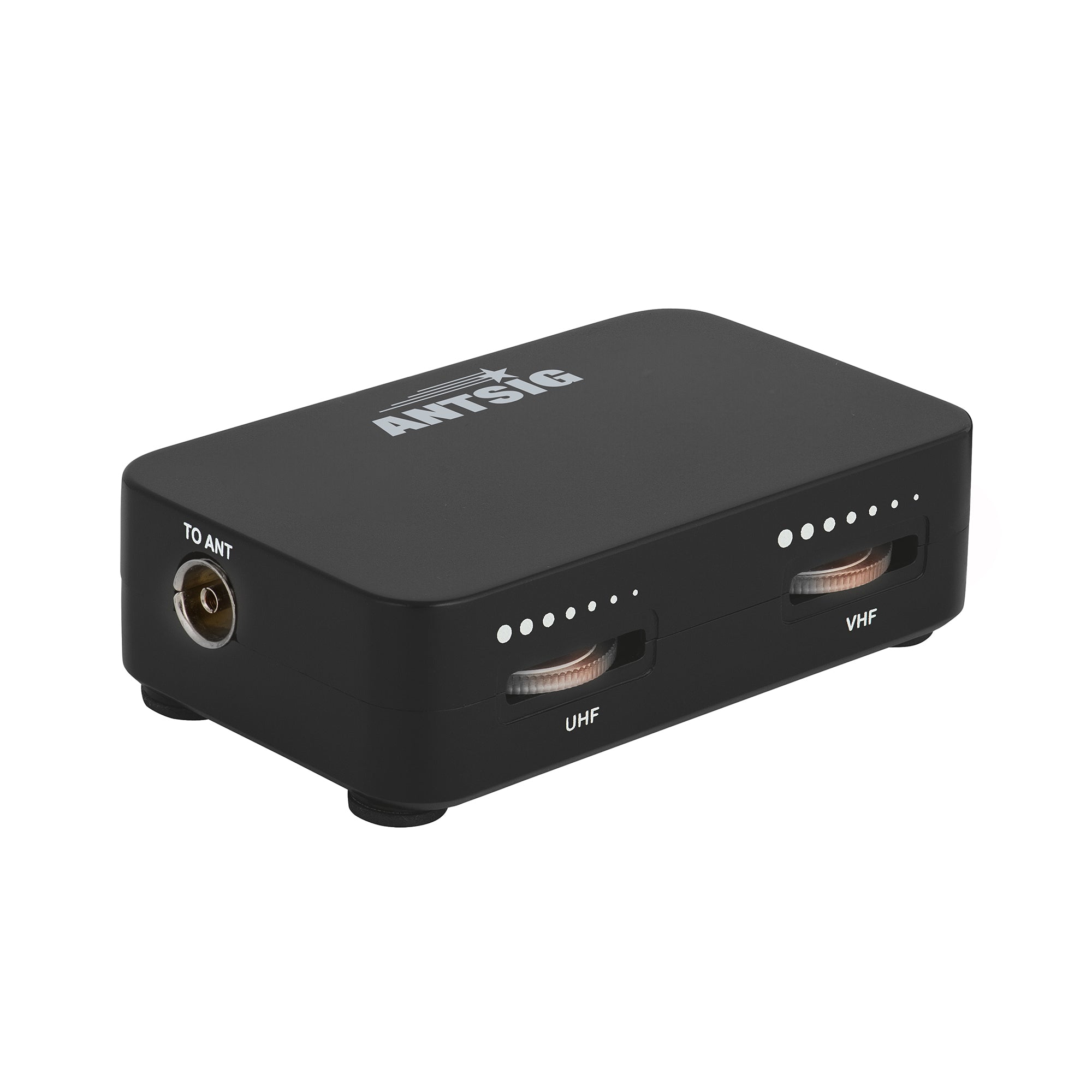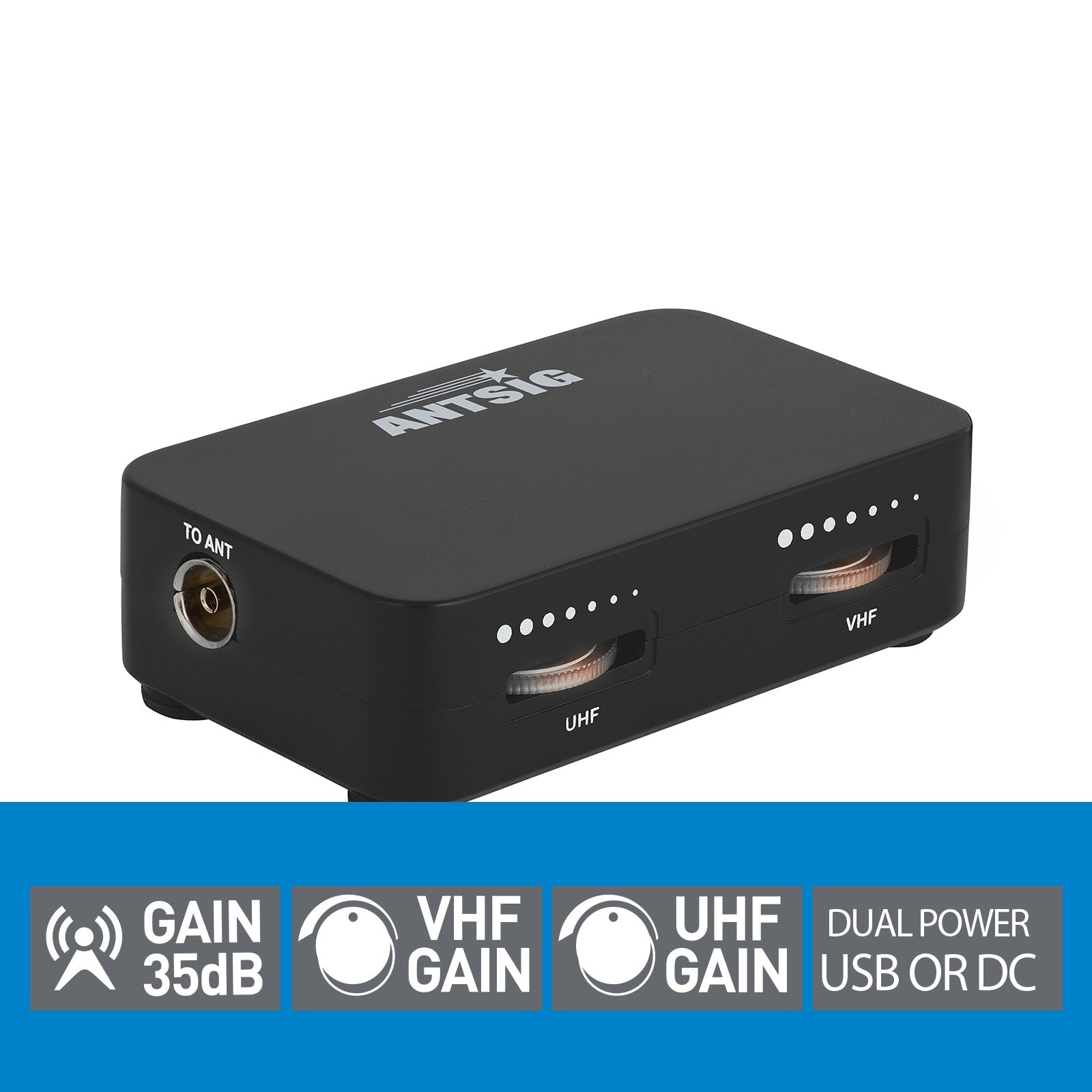 Indoor Antenna Amplifier With Separate VHF/UHF Gain Control
SKU: AP861
---
Enhance your indoor antenna's performance with this amplifier, meticulously designed to seamlessly integrate into modern home entertainment setups. It complements flat panel TVs, Hi-Fi receivers, and Blu-ray players, blending effortlessly with your visual environment.
Of greater significance, the amplifier's technical design prioritizes the segregation of VHF and UHF signals. This distinction is vital, given the disparate behavior of the two signal bands. The result is heightened control over signal gain, enabling finer adjustments for improved reception quality. This versatile indoor amplifier is a solution that accommodates various scenarios. Use it to Enhance the reception of your existing indoor antenna or amplify the signal for an outdoor installation.
Key Features:
Separate control for VHF and UHF gain, offering a potential 30dB gain.
Tailored to accommodate HD, Full HD, and 3D TV and beyond.
Dual power options: DC power supply or USB.
Useful for amplifying both indoor and outdoor antenna setups.