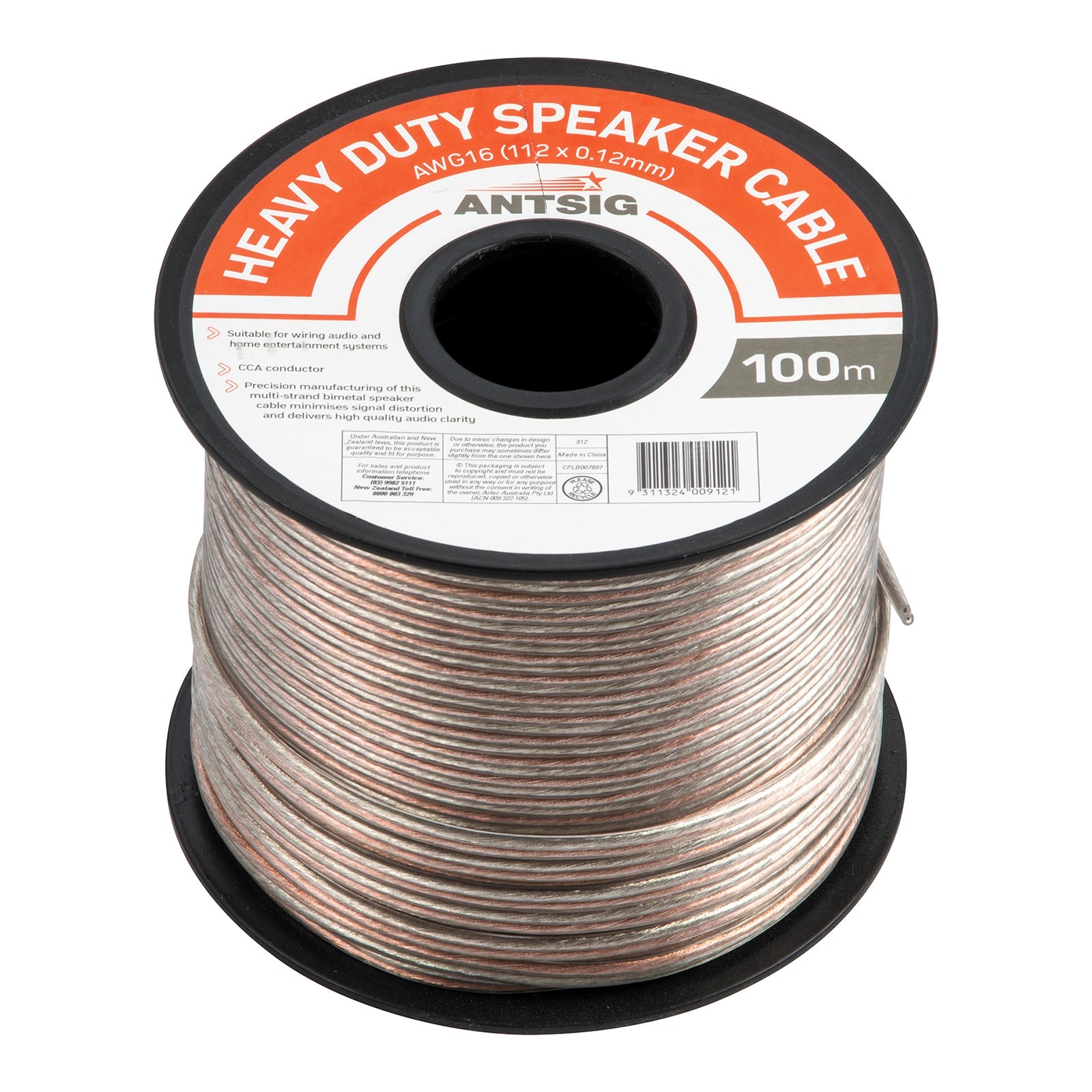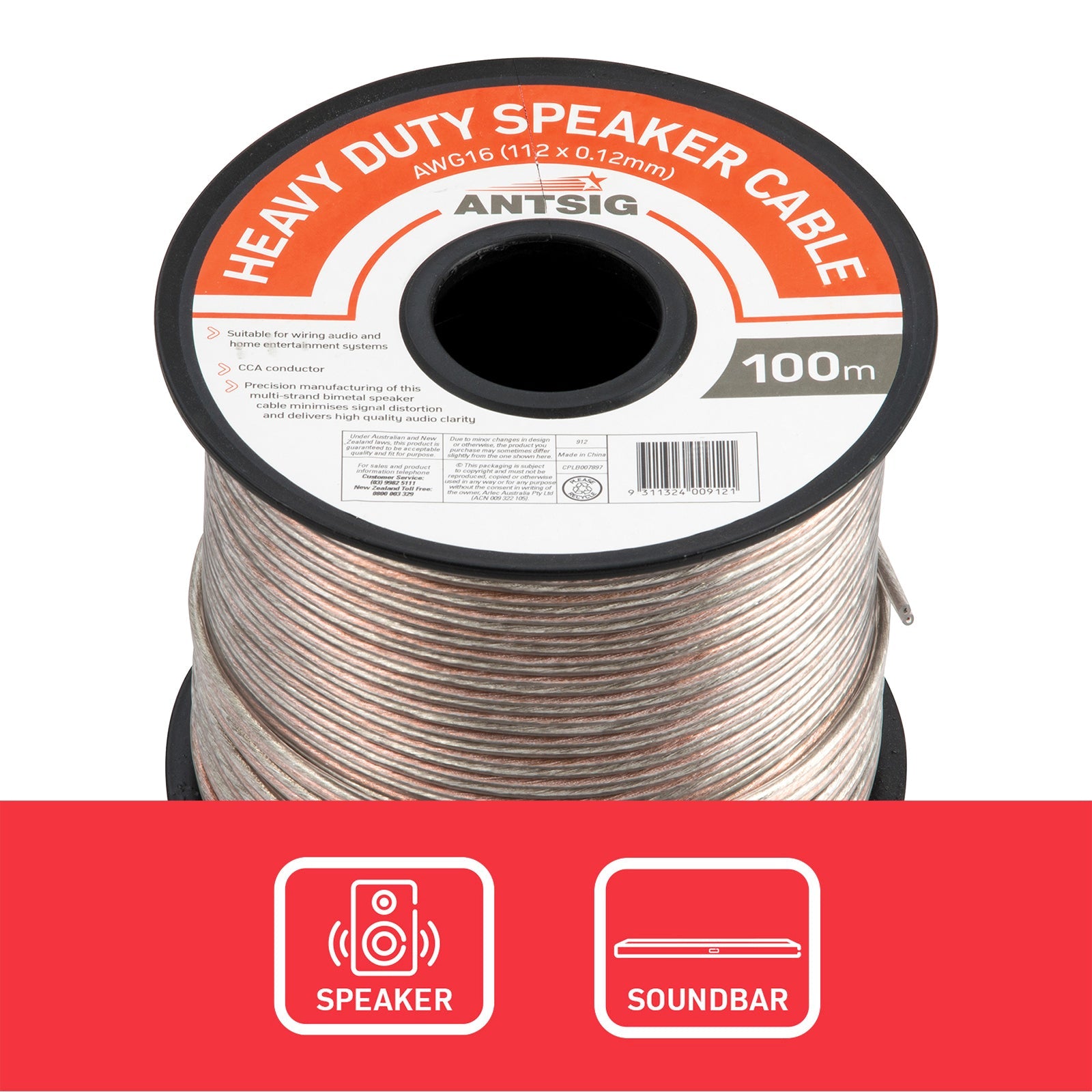 Heavy Duty Speaker Cable
SKU: 912
---
Elevate your audio setup with the Antsig heavy-duty speaker cable, featuring a clear PVC outer for durability. The cable's color-coded multi-strand conductors, composed of both copper and tinned copper, ensure easy polarity identification. With precision manufacturing, this bimetal speaker cable minimizes signal distortion, providing optimal audio signal transmission.
Key Features:
Contains 112 strands x 0.12mm diametre, guaranteeing robust signal transmission.
Designed for wiring audio speakers, delivering exceptional audio quality.
AWG 16 gauge for reliable performance.
Available for purchase by the metre, ensuring you get the desired length for your needs.