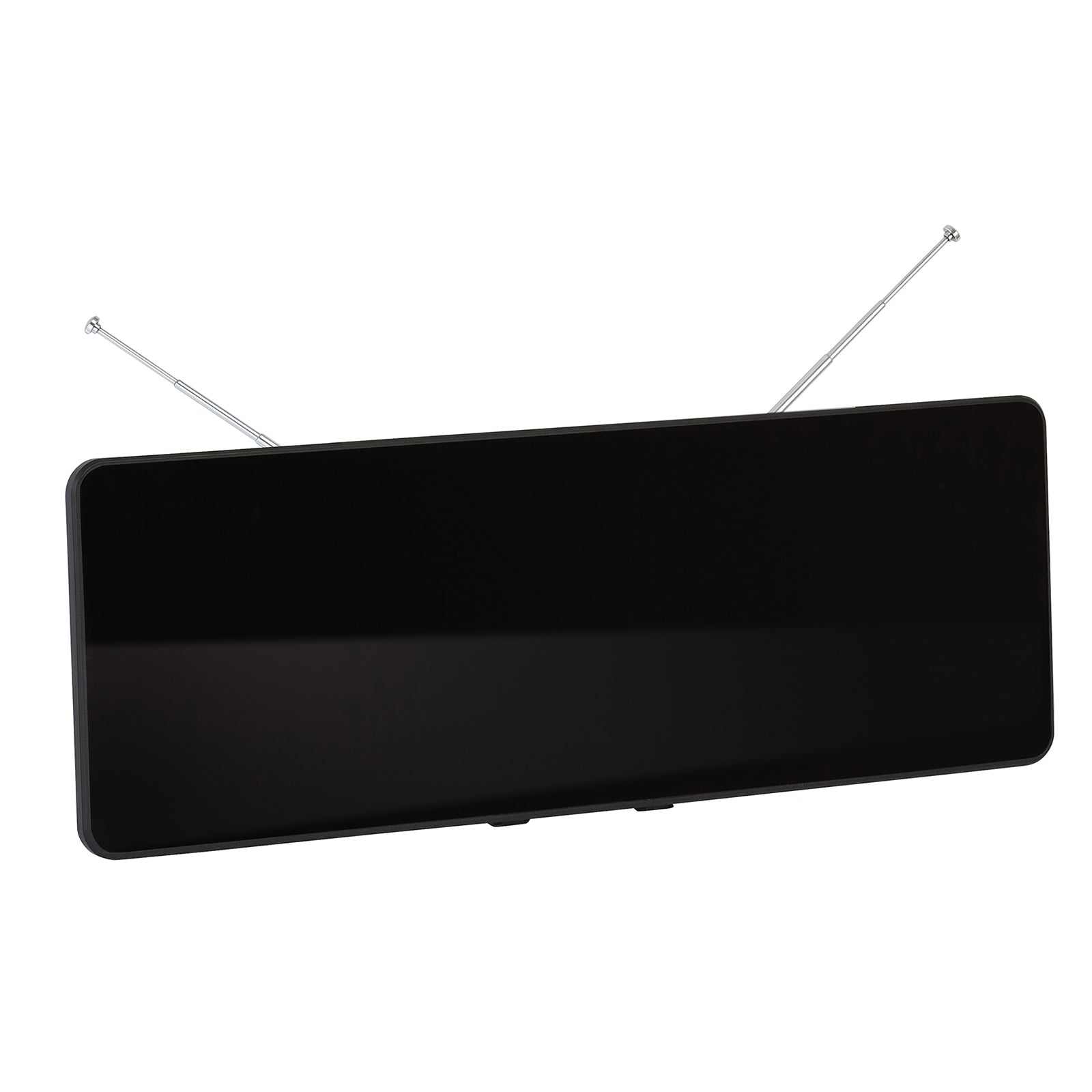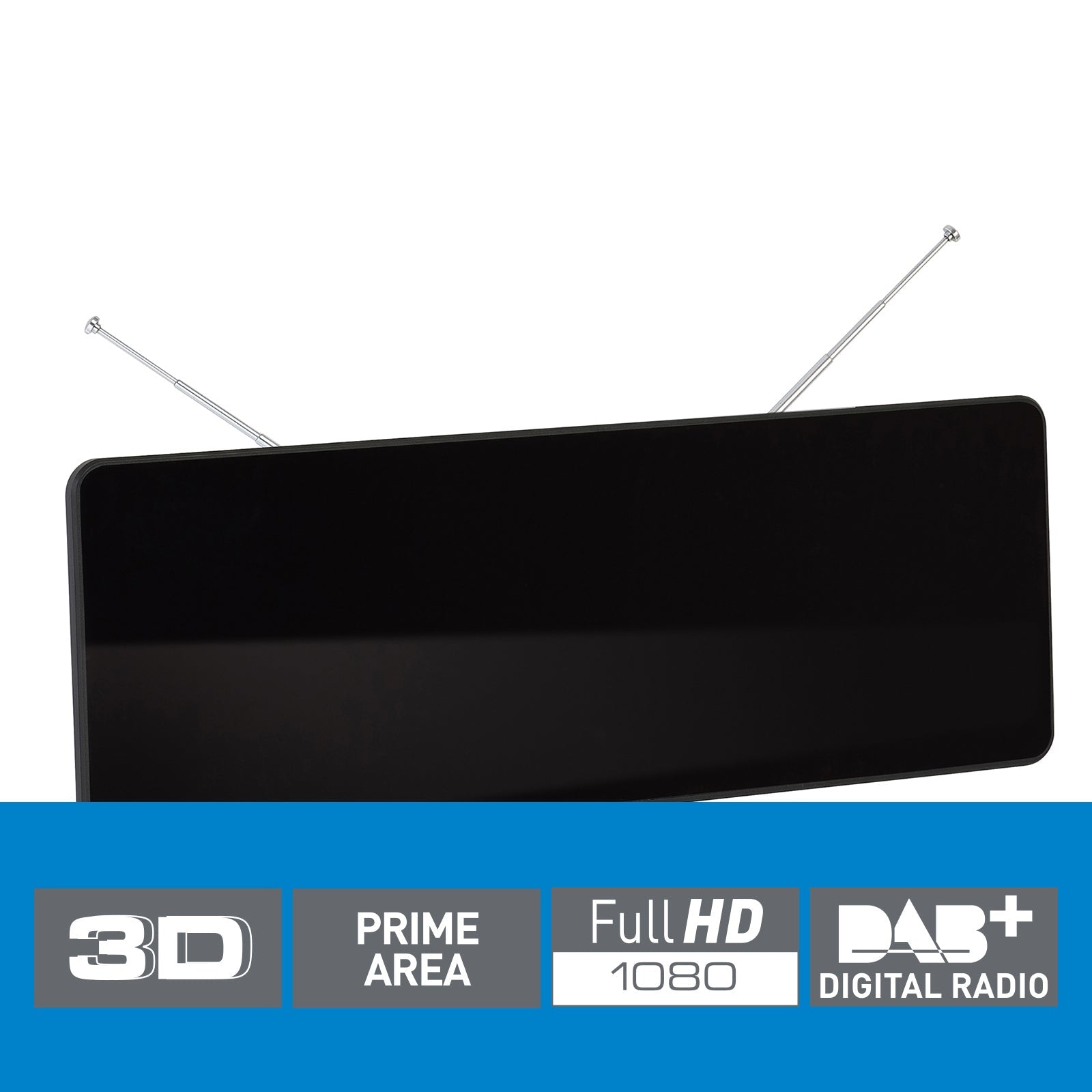 Flat Panel Indoor VHF UHF Antenna With External Amplifier
SKU: AP546
---
Experience a new era of digital indoor antennas with the AP546 Digital TV Antenna, featuring a sleek flat panel design that seamlessly integrates into your modern home entertainment setup. Its aesthetic complements flat panel TVs, Hi-Fi receivers, and Blu-ray players, ensuring a harmonious visual experience.
Utilizing an innovative external amplifier design, this antenna separates VHF and UHF signals, granting you Enhance d control over signal gain and reception quality. By acknowledging the distinct behaviors of these signal bands, the antenna optimizes your viewing experience.
Equipped with extended telescopic antennas, this model excels in metro areas, delivering superior performance.
Key Features:
Engineered for compatibility with all HD, Full HD, and 3D TVs, boasting a stable base that mitigates vibrations.
VHF/UHF indoor antenna for comprehensive signal coverage.
External amplifier with independent gain control and an extended 1.5m cable for added flexibility.
Achieves up to 30dB gain for VHF and/or UHF signals.
Includes a 1m USB cable suitable for caravans, ensuring usability in power-limited settings.