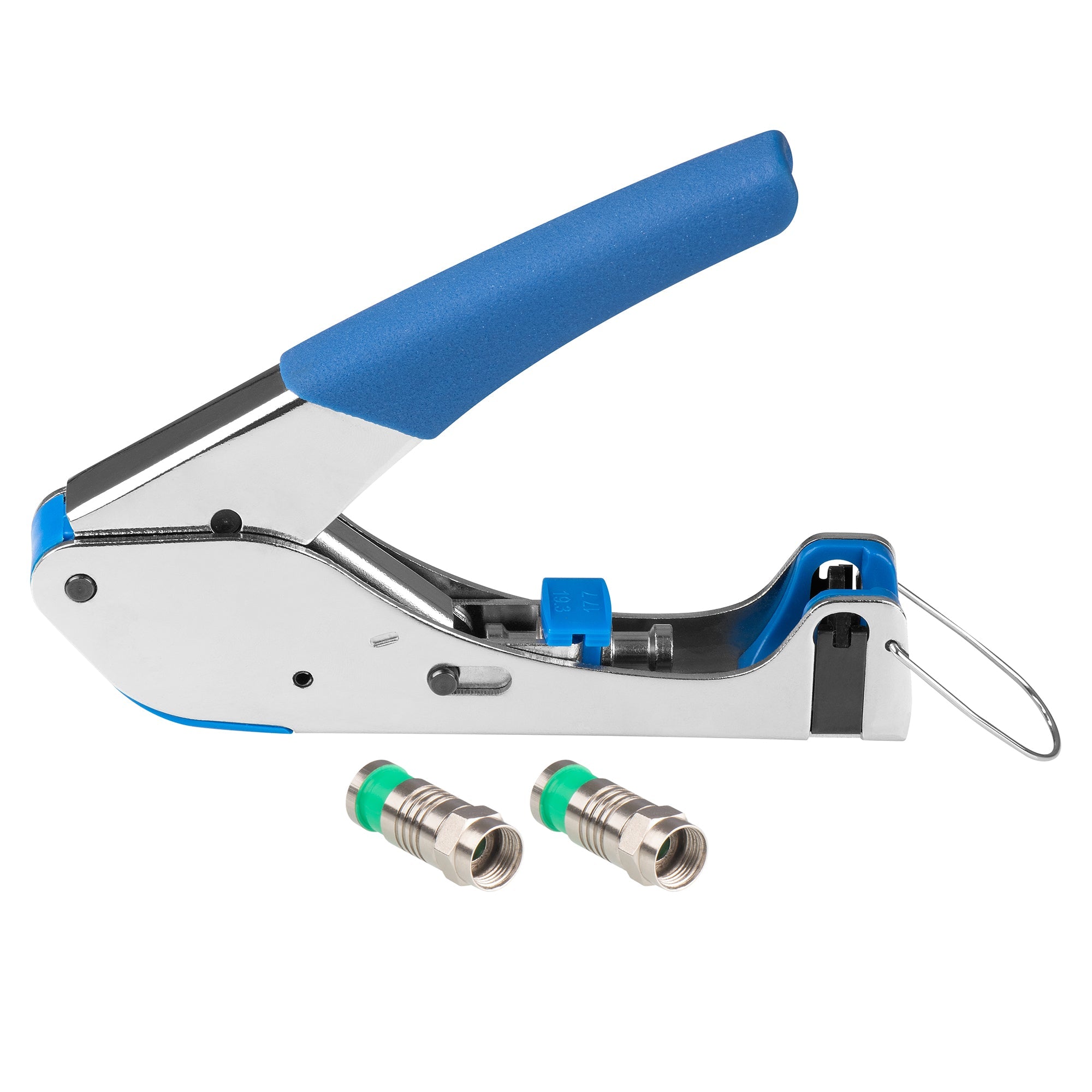 F-Type Compression Crimp Tool
SKU: APT509
---
The Antsig Compression Tool is an essential tool for terminating RG6 quad shield coaxial cables with coaxial cable compression connectors. It's designed to work seamlessly with Antsig F-Type compression type connectors, and the included removable tool insert allows for compatibility with other popular connectors, including the Foxtel compression connector.
Key Features:
Removable tool insert accommodates various sizes of F-type compression connectors.
Simplifies the application of coaxial compression connectors.
Designed specifically for F-type compression connectors.