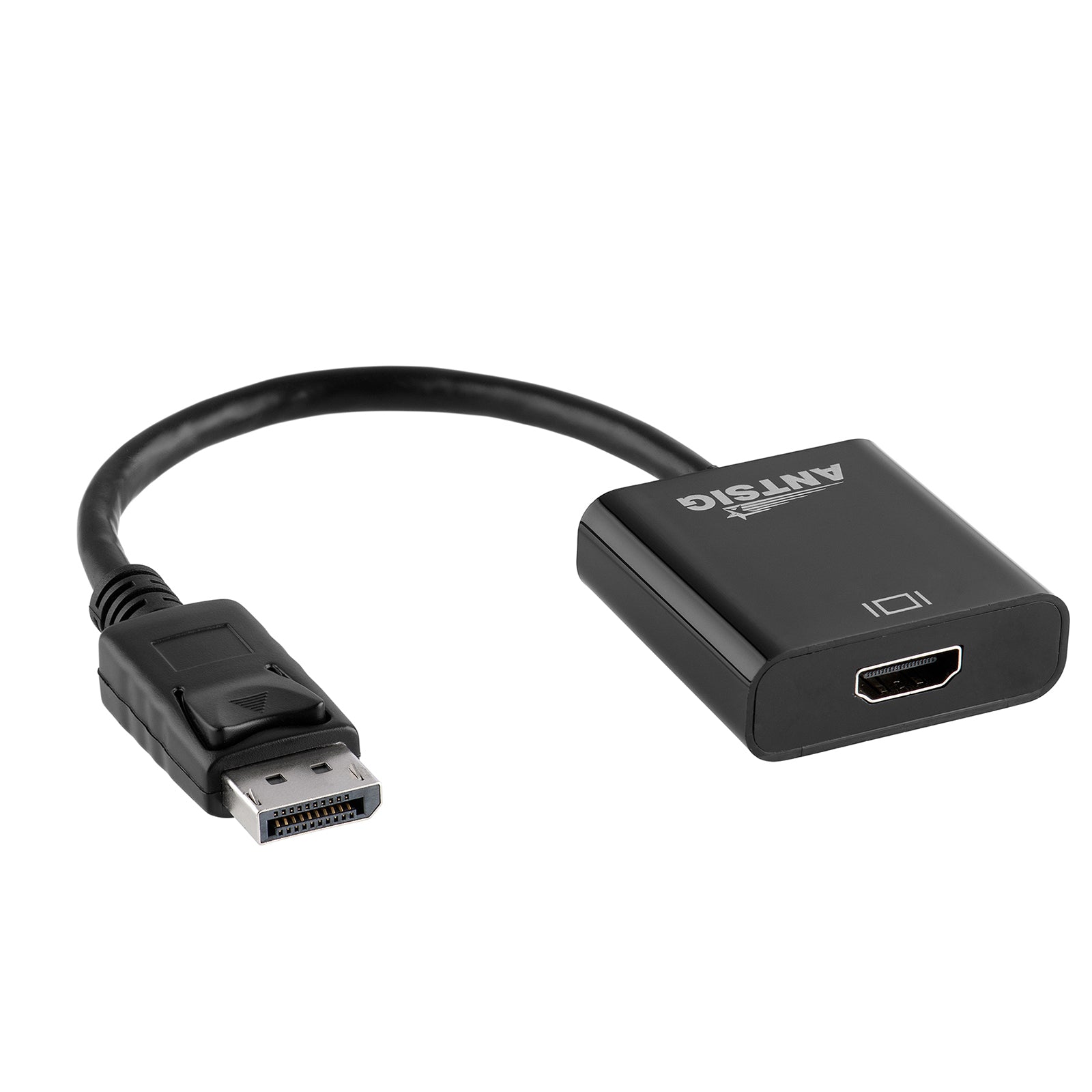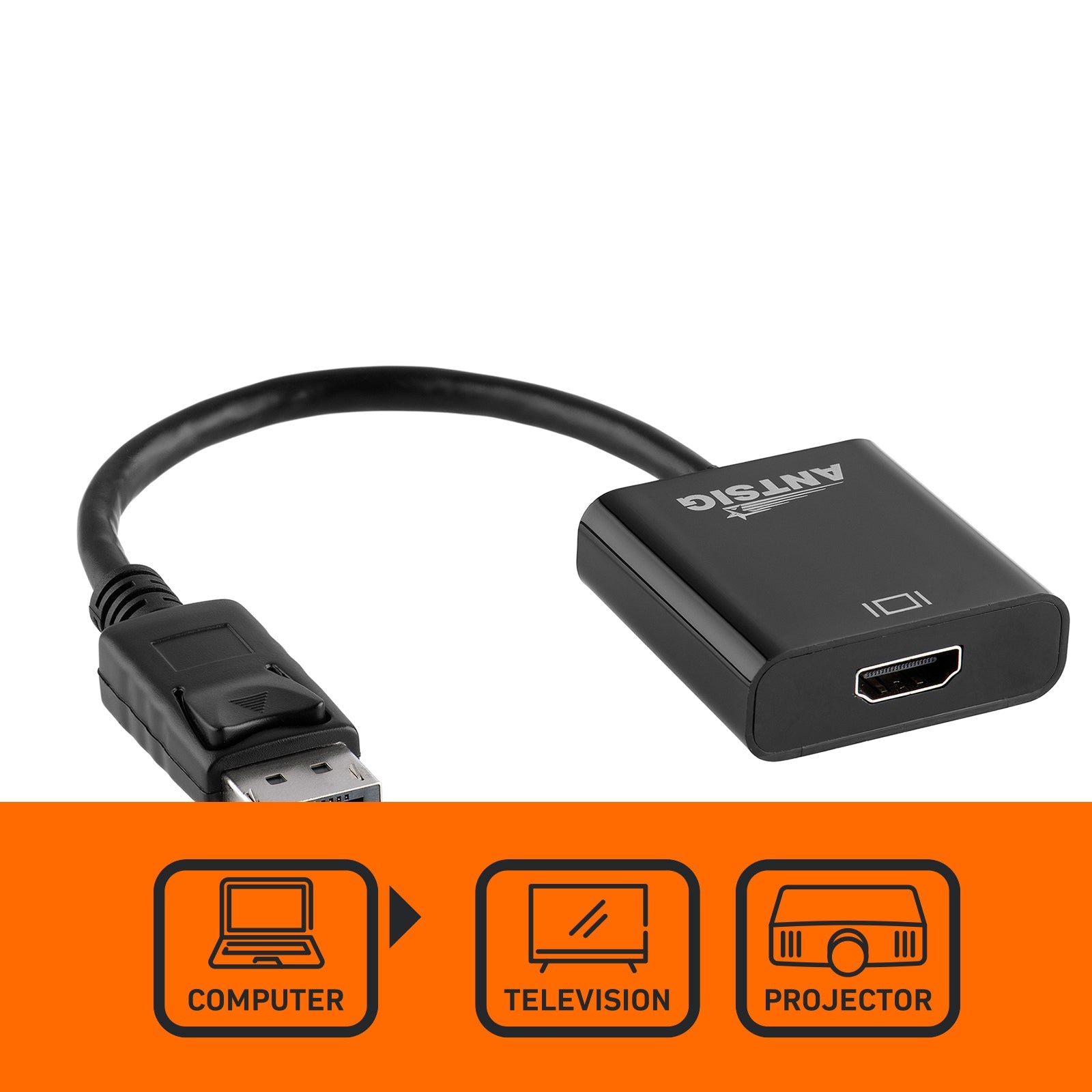 Display Port to HDMI Adaptor
SKU: AP471
---
Simplify connecting your computer or gaming console with DisplayPort output to project video on a display, monitor, or projector with an HDMI port. Utilizes multi-shielded cables for minimal signal interference.
Key Features:
High-definition support up to 1080p.
Compact and portable design.
Effortless plug-and-play setup, no additional software needed.
Multi-shielded cable offers improved protection against external interference, ensuring a more pristine signal.