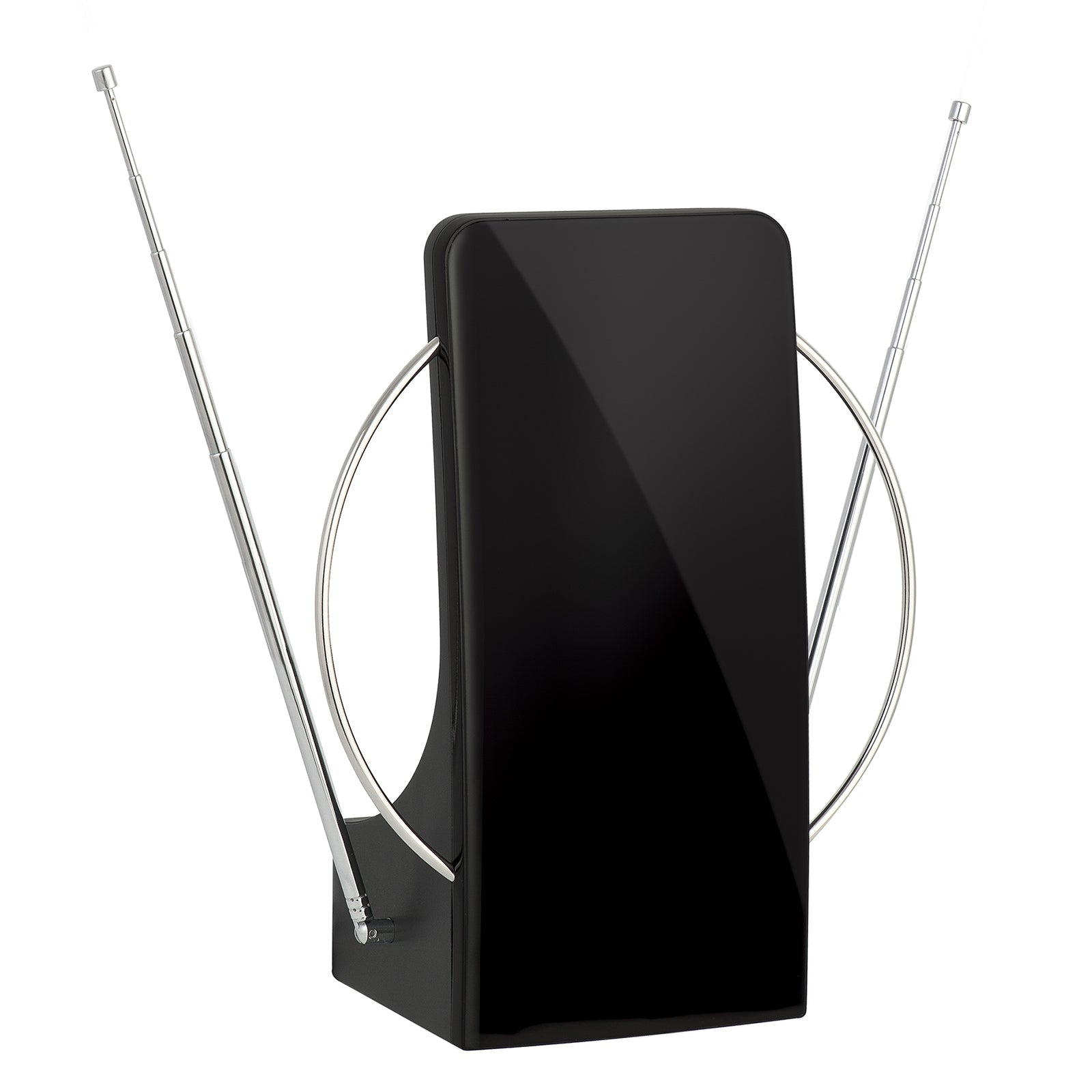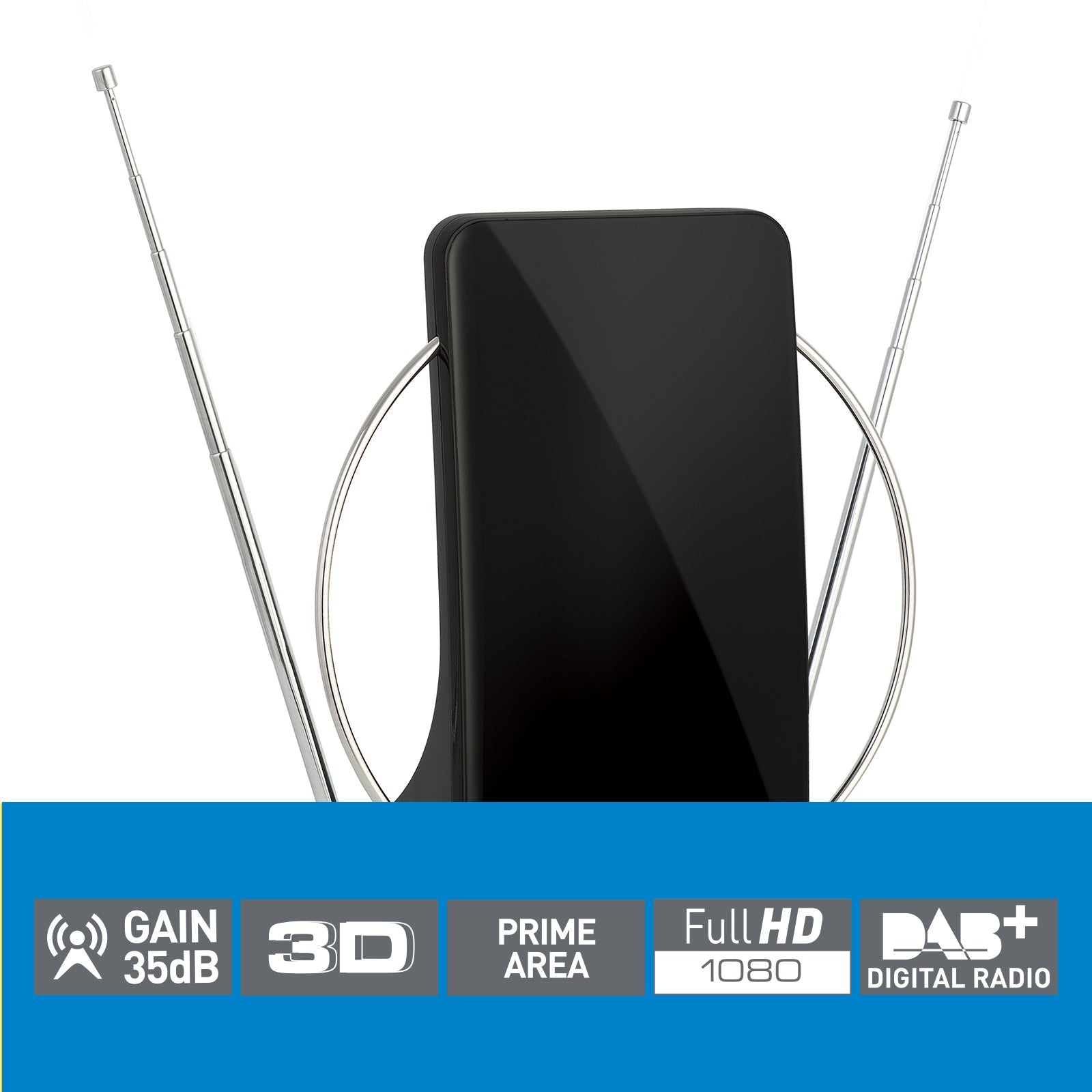 Digital Indoor Amplified Antenna
SKU: AP547
---
Introducing the updated version of a beloved Antsig indoor TV antenna. This upgraded model boasts a refined black color, a more compact size, and Enhance d amplifier circuitry, all provided at the same cost.
With a host of improvements, this antenna offers a substantial 35dB adjustable gain. Conveniently, the controls and power features are discreetly positioned at the rear of the antenna, preserving a sleek appearance.
Key Features:
Incorporates a high-gain, low-noise integrated amplifier.
Tailored for optimal performance in prime signal reception regions.
Features telescopic elements for VHF and a UHF loop.
Offers an impressive adjustable gain of up to 35dB.
Specifically designed to cater to digital HD, Full HD, and 3D TV technologies.