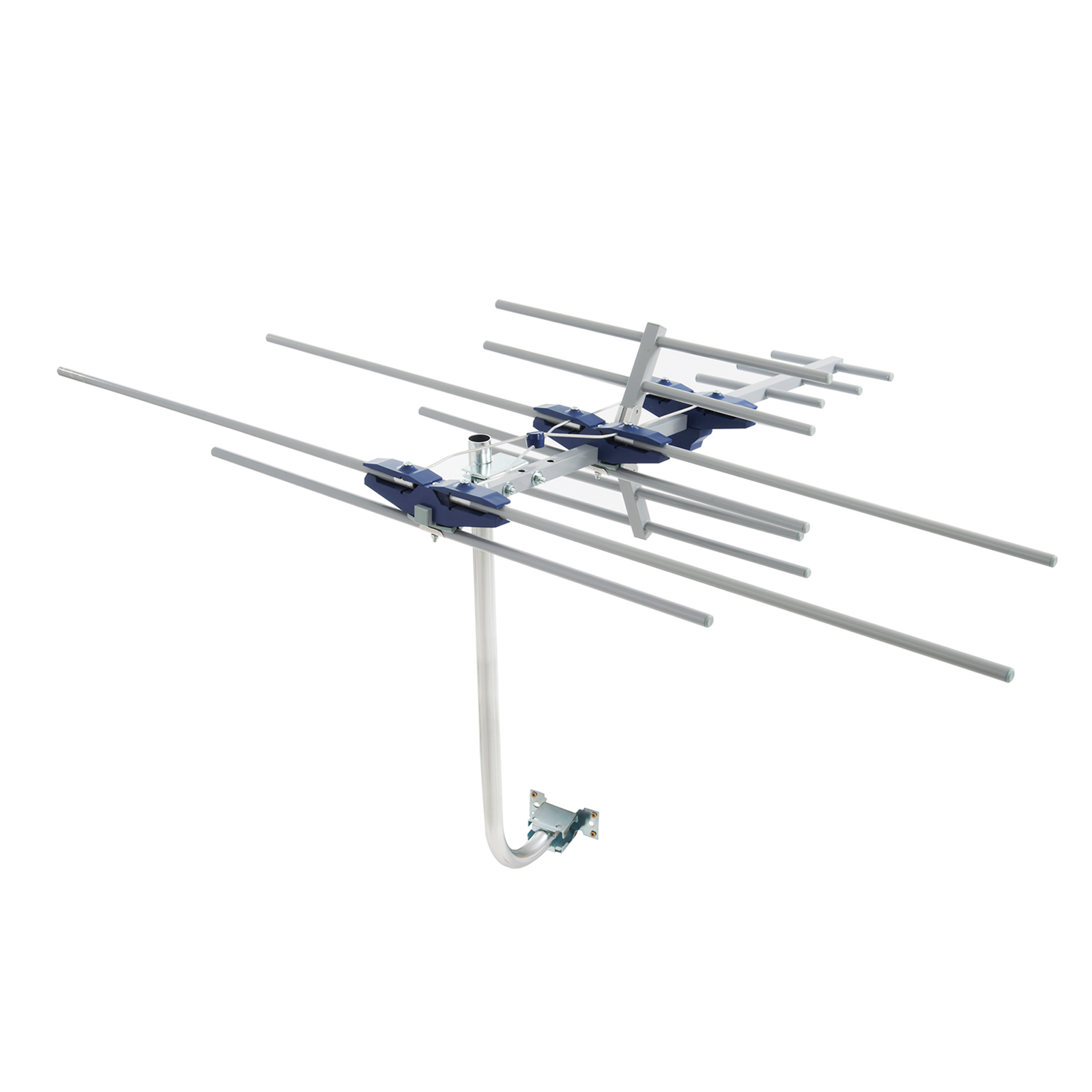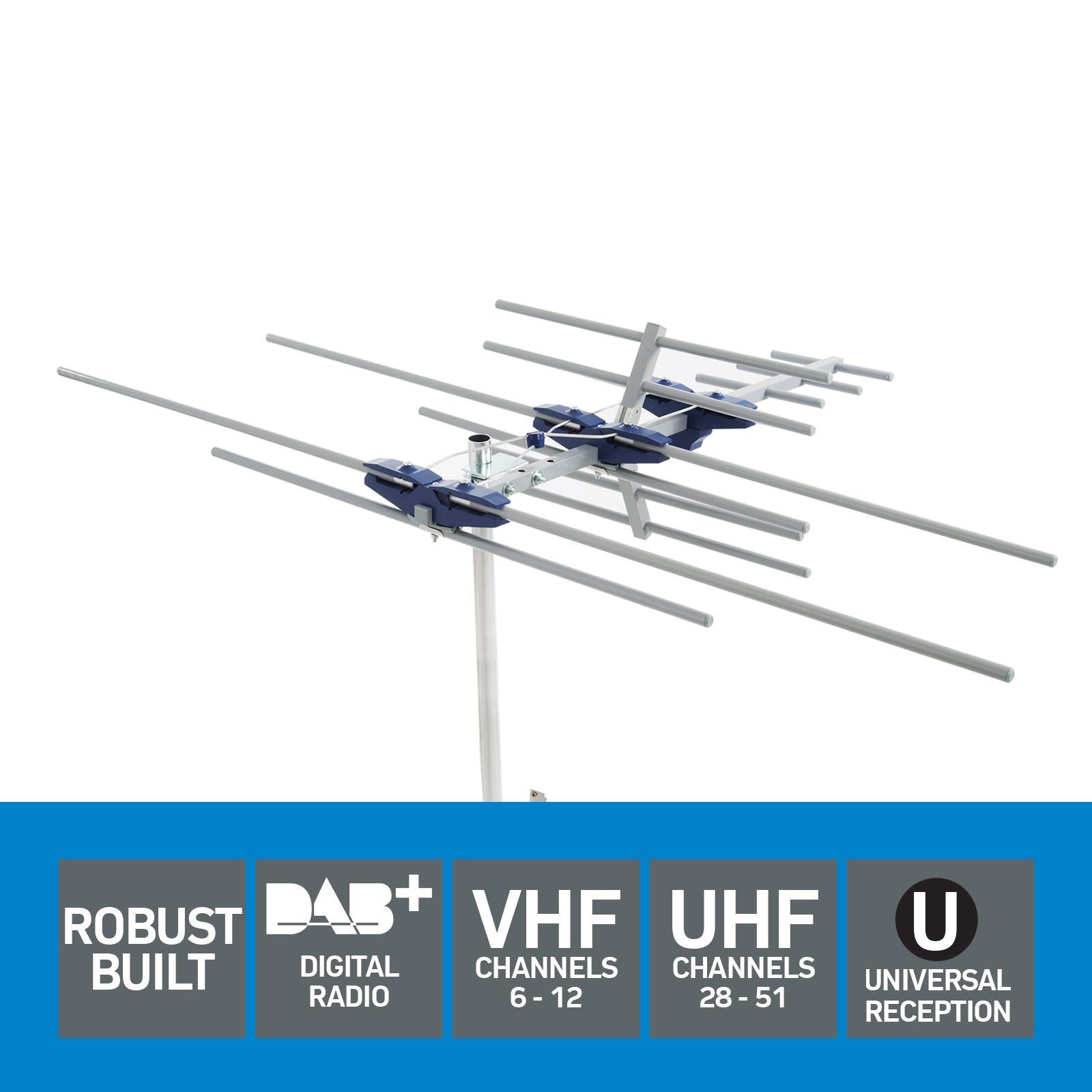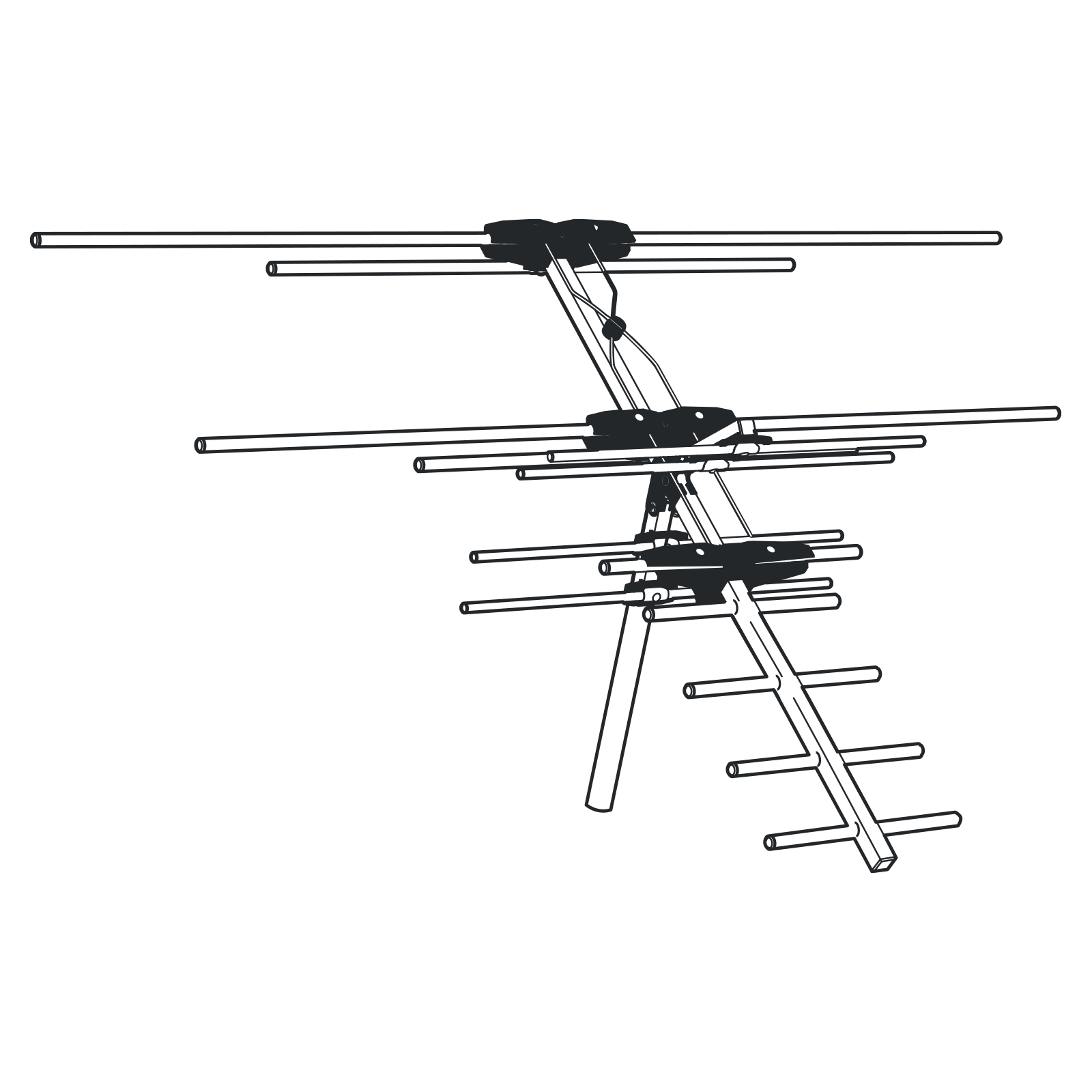 Caravan Antenna Kit
SKU: AA1000
---
Introducing the remarkable VHF/UHF Combination Outdoor Antenna, meticulously engineered to cater specifically to the realm of digital TV (Channels 6-12 and 28-51) and/or DAB+ reception. This versatile marvel boasts a harmonious fusion of integrated balun, fortified elements, and a compact, space-efficient design, all orchestrated to effortlessly capture DAB+ digital radio signals, rendering a pristine and flawless auditory experience.
Contained within the kit is a two-way adjustable gain amplifier, thoughtfully equipped with an in-built signal metre, an invaluable tool in optimizing the antenna's positioning for paramount reception.
Key Features:
Seamlessly receives all 3D TV broadcast signals, ushering immersive entertainment.
Captures full high-definition TV broadcasts, presenting a flawless visual spectacle.
Masters the art of receiving DAB+ digital radio signals, culminating in crystal-clear, impeccable sound.
Kit includes a one-metre mast complemented by a 10-metre mast cable and connectors.
Encompasses a two-way adjustable gain amplifier, further augmented by a built-in signal metre for precision reception Enhance ment.