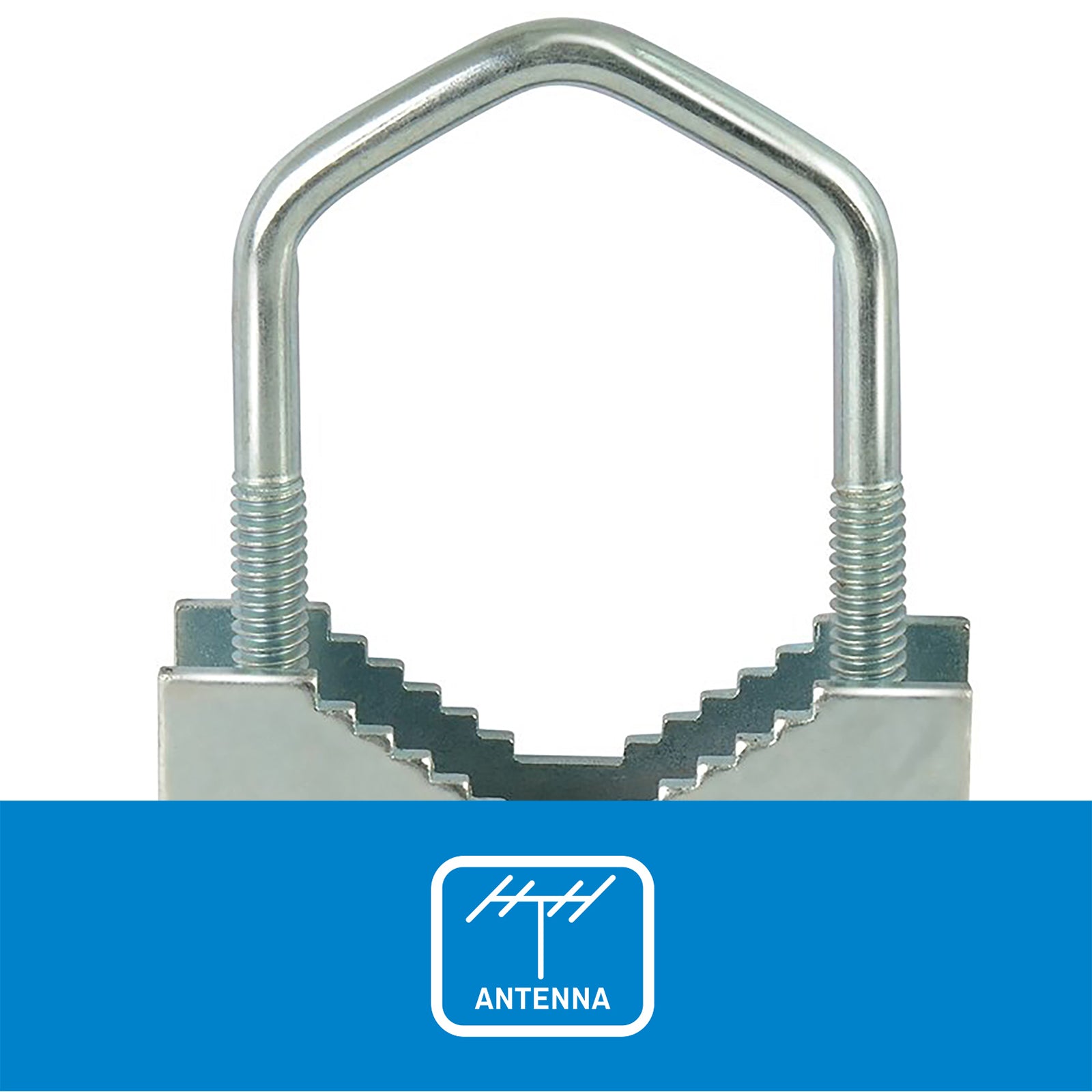 Antenna Mount U-bolt
SKU: 661BAS
---
This product serves to securely fasten antenna mounts to small-size mounting masts, boasting a galvanized finish for extended durability. It is conveniently packaged in a blister card.
Key Features:
Features a 6.3mm (1/4") clamp diametre.
Suitable for mounting small-size masts.
Designed for attaching antenna mounts securely.
Equipped with a Clamp U-Bolt & V-Block.