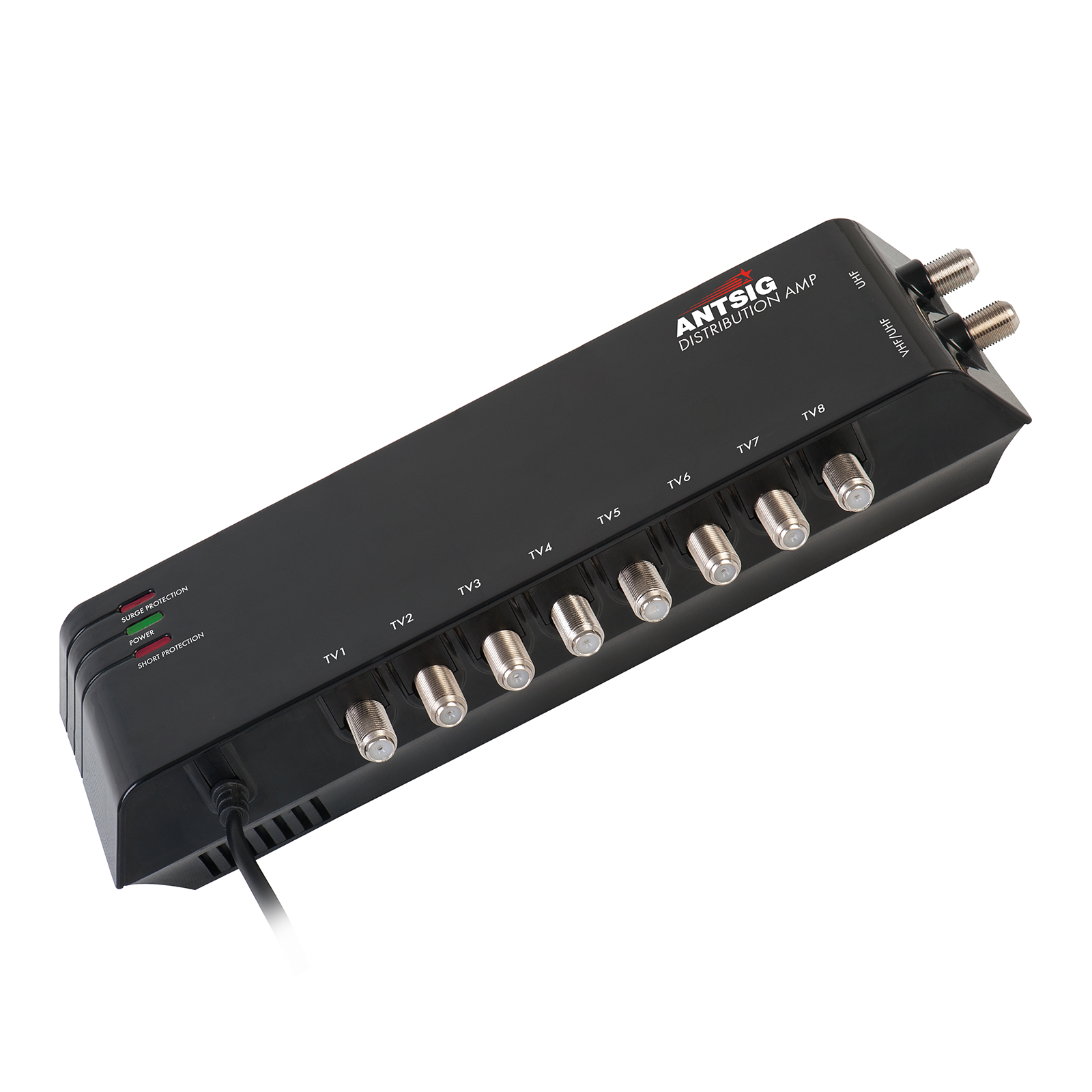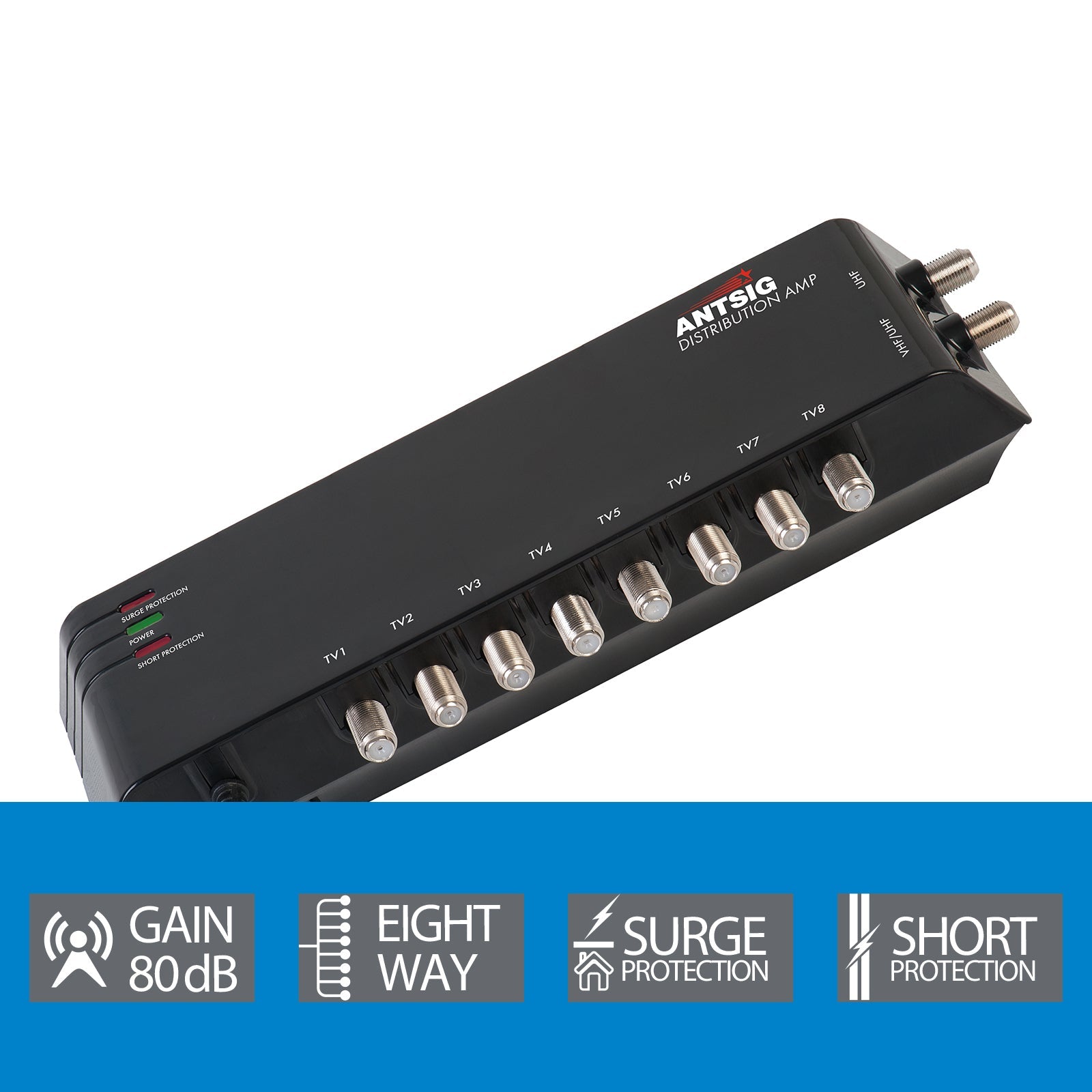 8-Way Distribution Amplifier
SKU: AP868
---
This indoor distribution amplifier efficiently redistributes your TV antenna signal in various directions, while also introducing a slight gain to ensure a high-quality reception. It's particularly well-suited for scenarios involving multiple TVs.
Key Features:
Tailored for digital use, catering to HD, Full HD, and 3D TV, among other formats.
Equipped with multi-protection, offering protection against short circuits and surges.
Provides 2 inputs: VHF/UHF and UHF only.
Offers a fully adjustable 80dB total gain, with 10dB per output.
Allows up to 10dB adjustable gain per output, enabling precise signal tailoring for optimal reception.