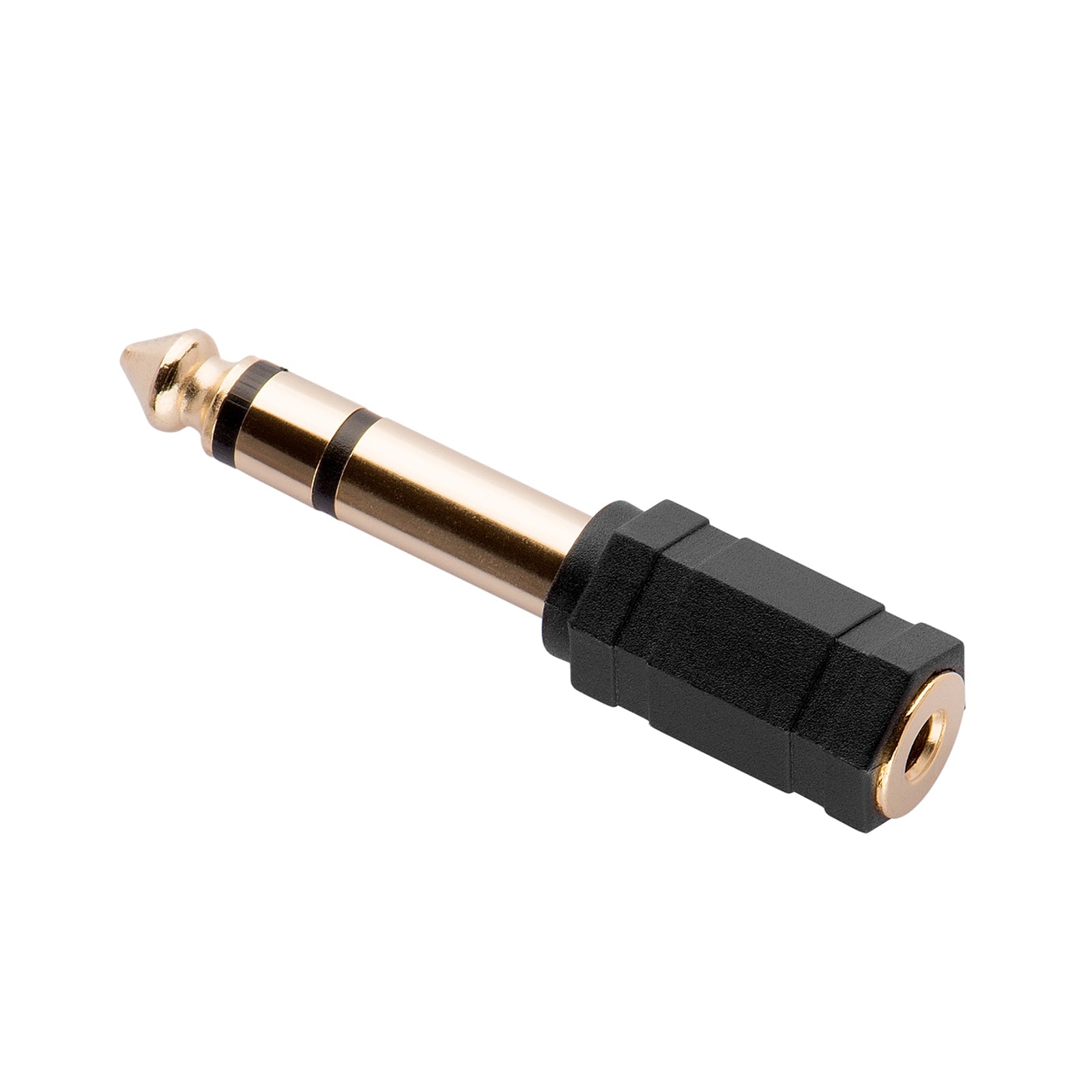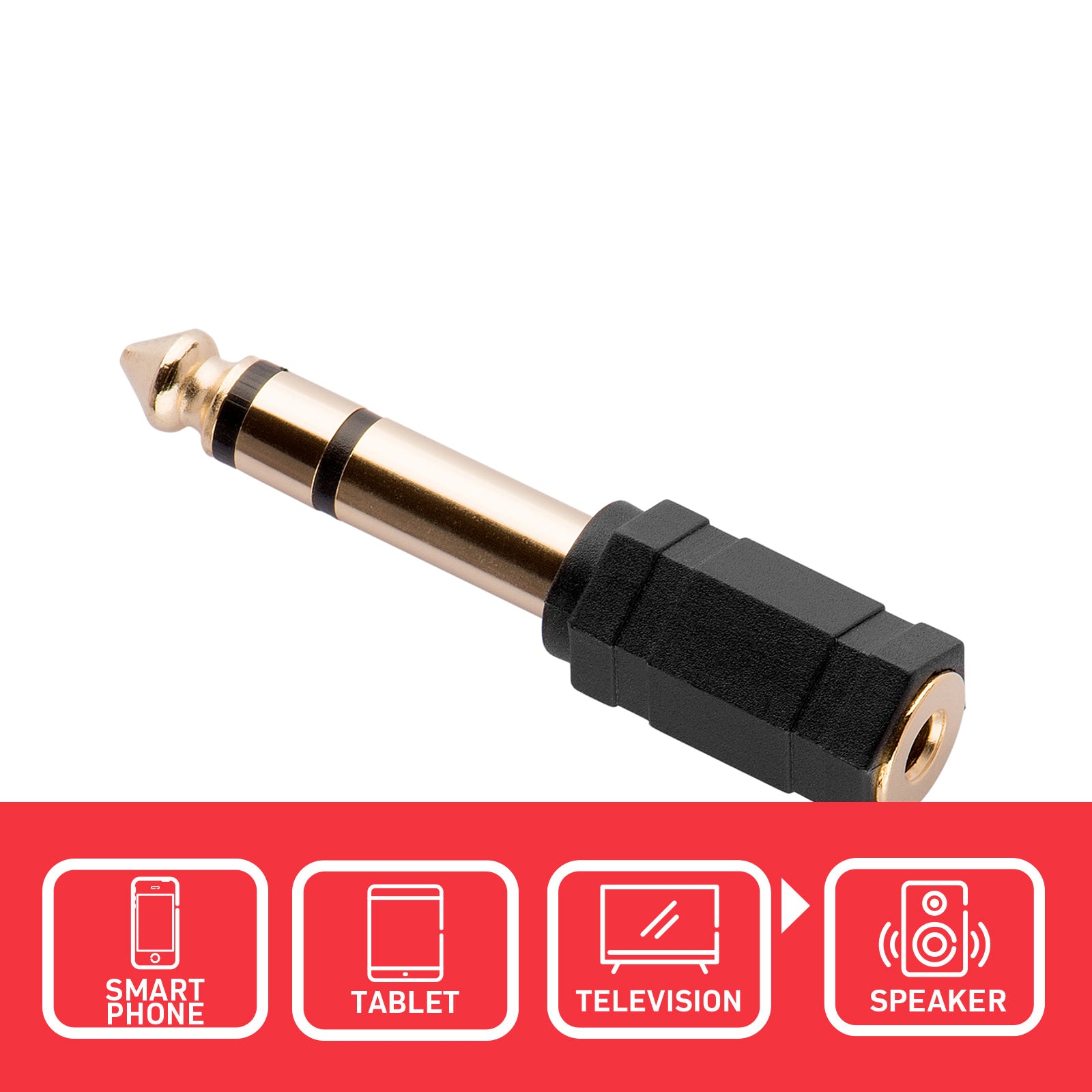 6.35mm Stereo Plug Adaptor to 3.5mm Stereo Socket
SKU: AP030
---
Easily convert between different audio sources with this versatile bi-directional stereo plug adapter. Perfect for switching from 6.35mm stereo plugs on electric guitars and amplifiers to 3.5mm stereo plugs on headphones. This adapter is ideal for various audio applications, including compatibility with microphones, guitars, amplifiers, and stereo systems.
Key Features:
Bi-directional stereo plug adapter for seamless conversion between 6.35mm stereo plugs and 3.5mm stereo plugs.
Converts from 6.35mm AUX to 3.5mm AUX and vice versa.
Enables connection between stereo plug and 3.5mm stereo socket.