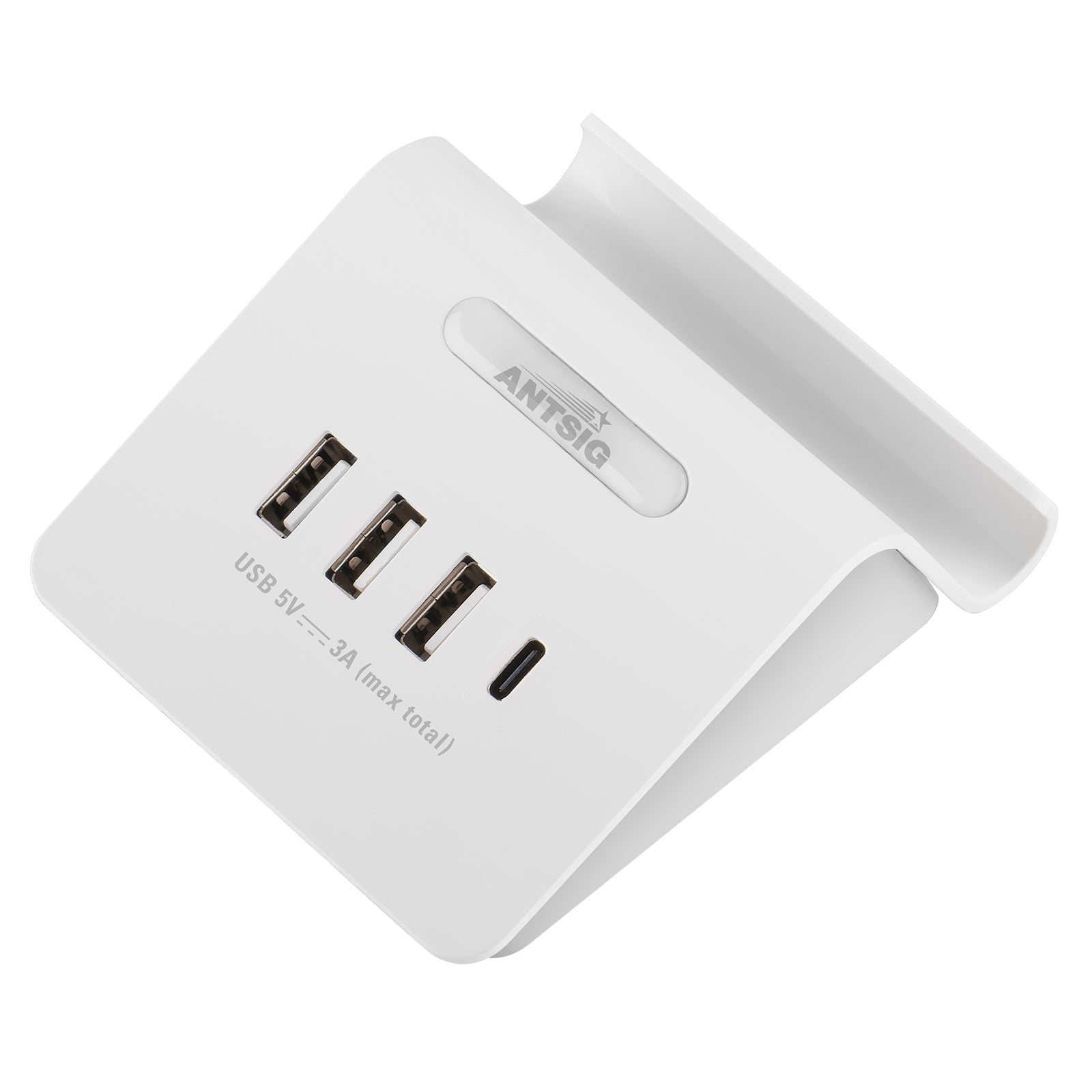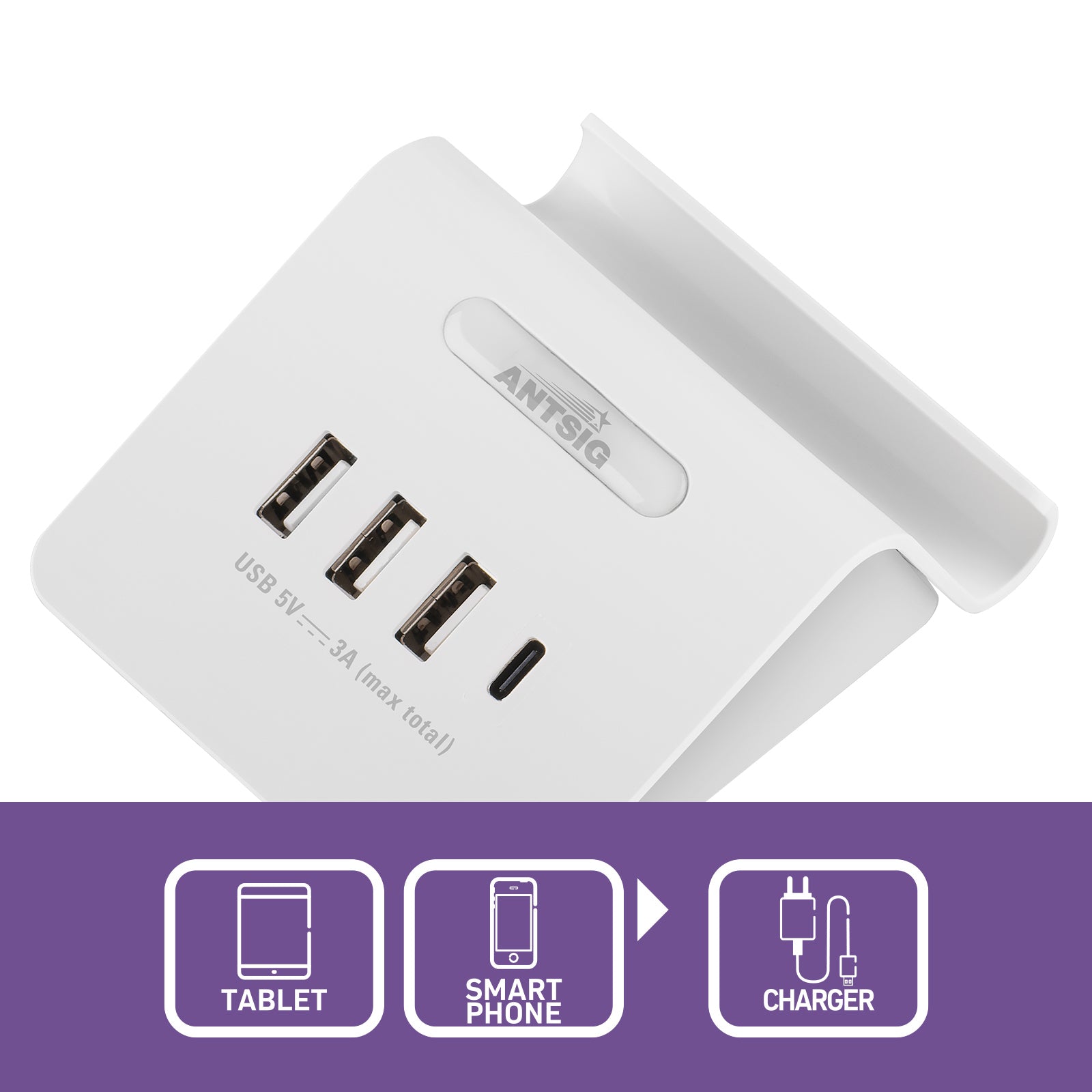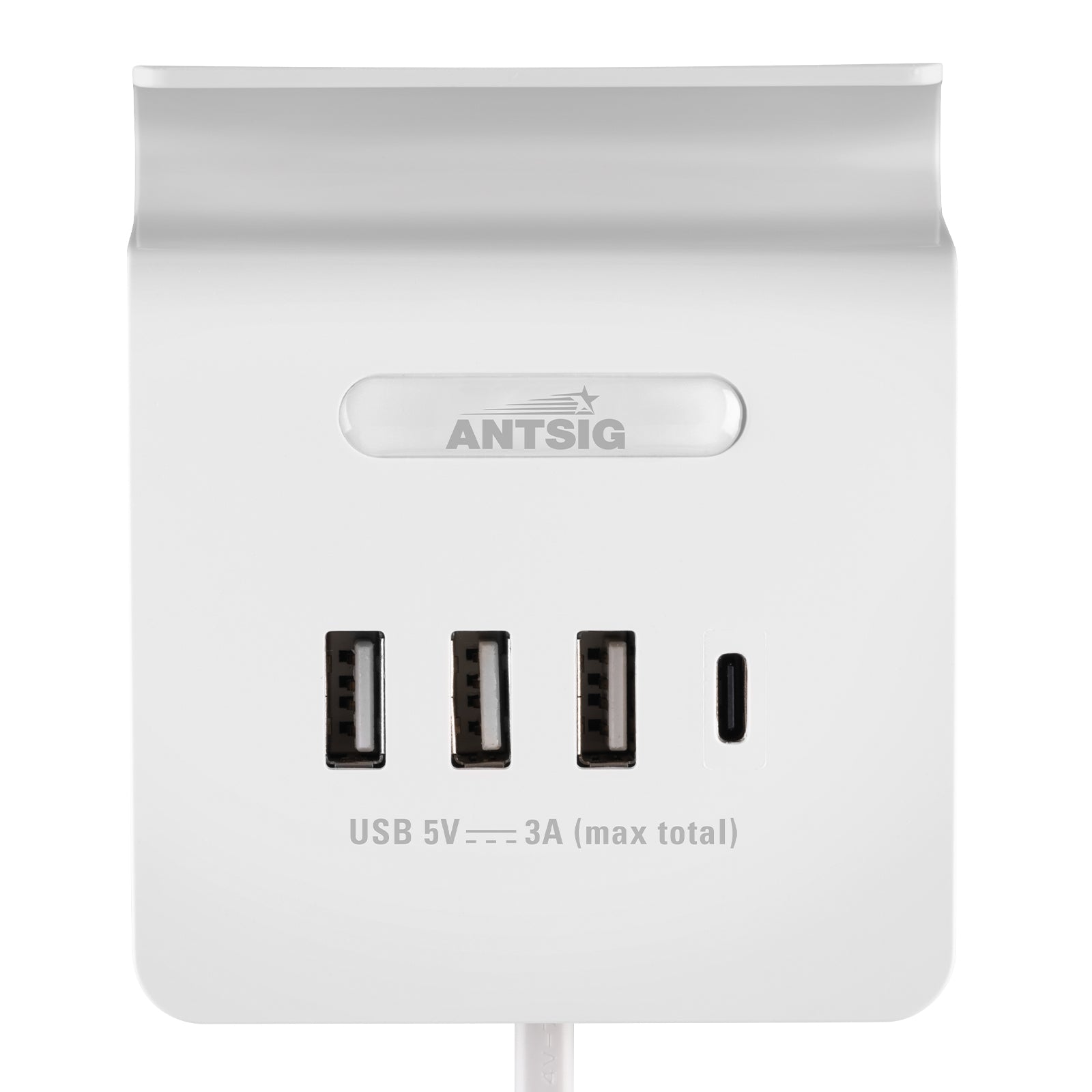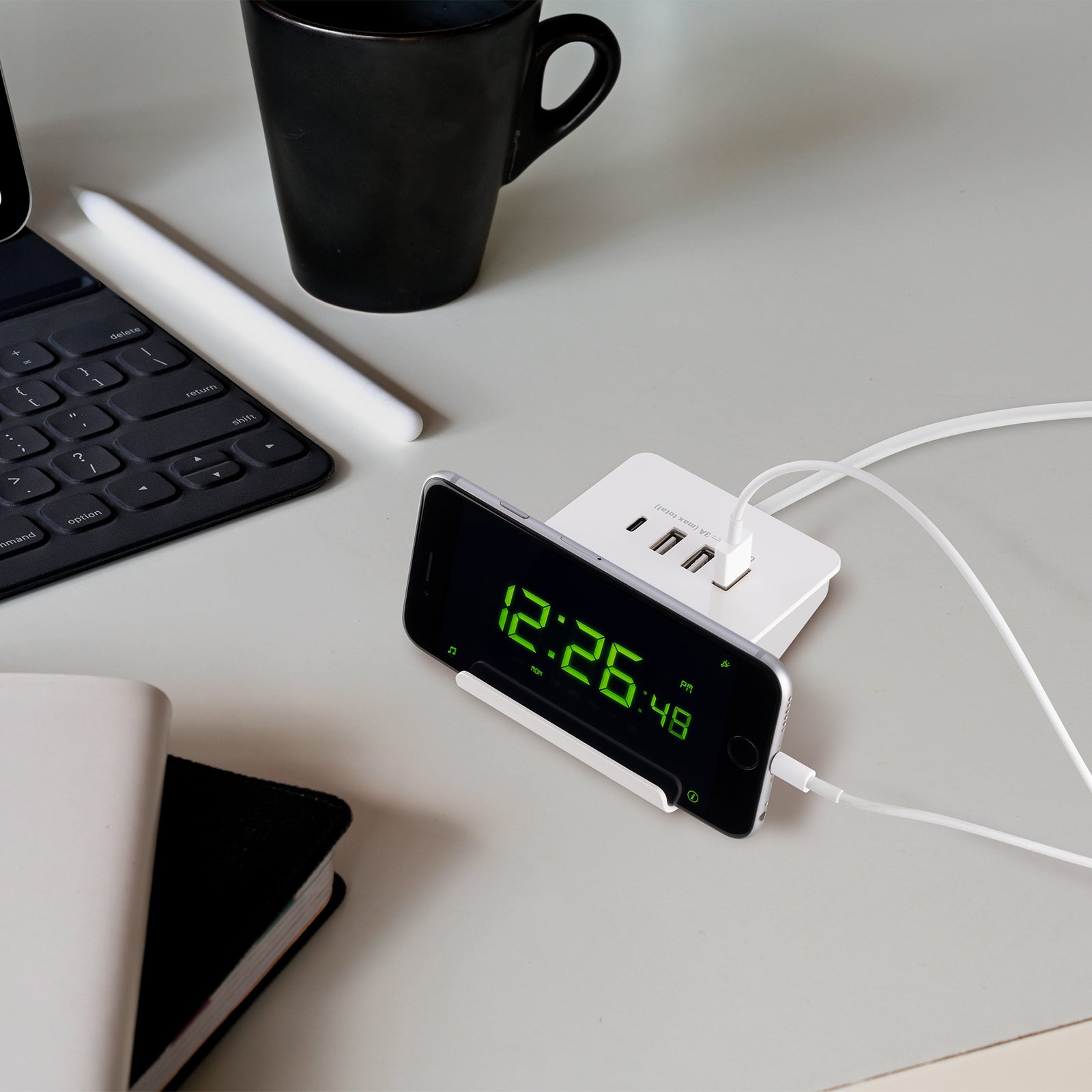 5V 4 Port Compact USB-Charger With Stand
SKU: AP3034
---
Experience efficient and simultaneous charging for multiple devices with the 4-Port Compact USB Charger. This charger is equipped with 3 USB-A ports and 1 USB-C port, providing a convenient solution for recharging various devices. The built-in overload current protection ensures the safety of your connected devices.
Key Features:
Four ports, including 3 USB-A ports and 1 USB-C port, to accommodate different devices.
Comes with a 0.8-metre mains cord for flexible positioning.
Designed with a device holder, making it easy to keep your devices organized while they charge.
Compact and space-saving design ensures it can comfortably fit on your bag or workspace.
Offers a maximum total charging rate of 3.0A, ensuring efficient charging for your devices.