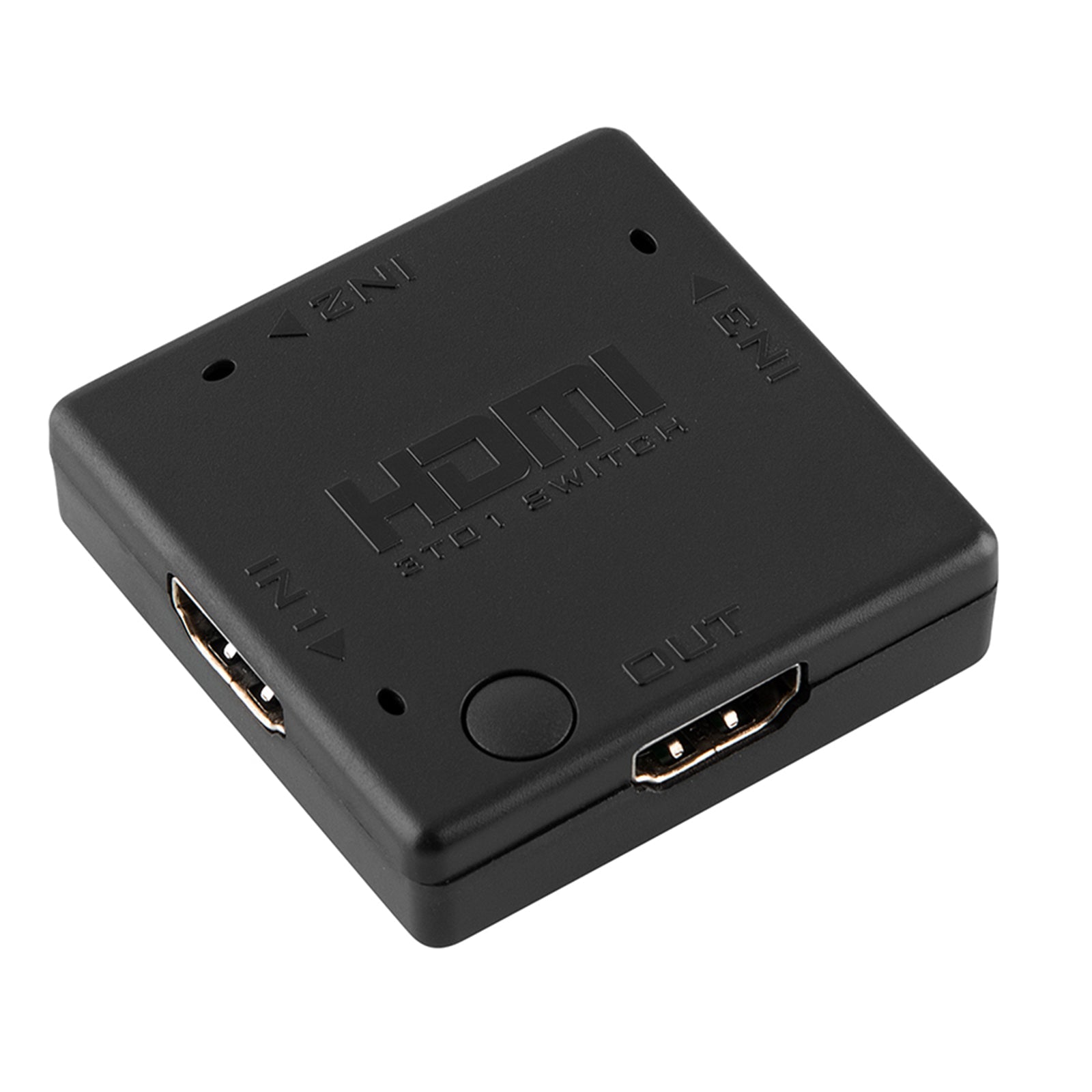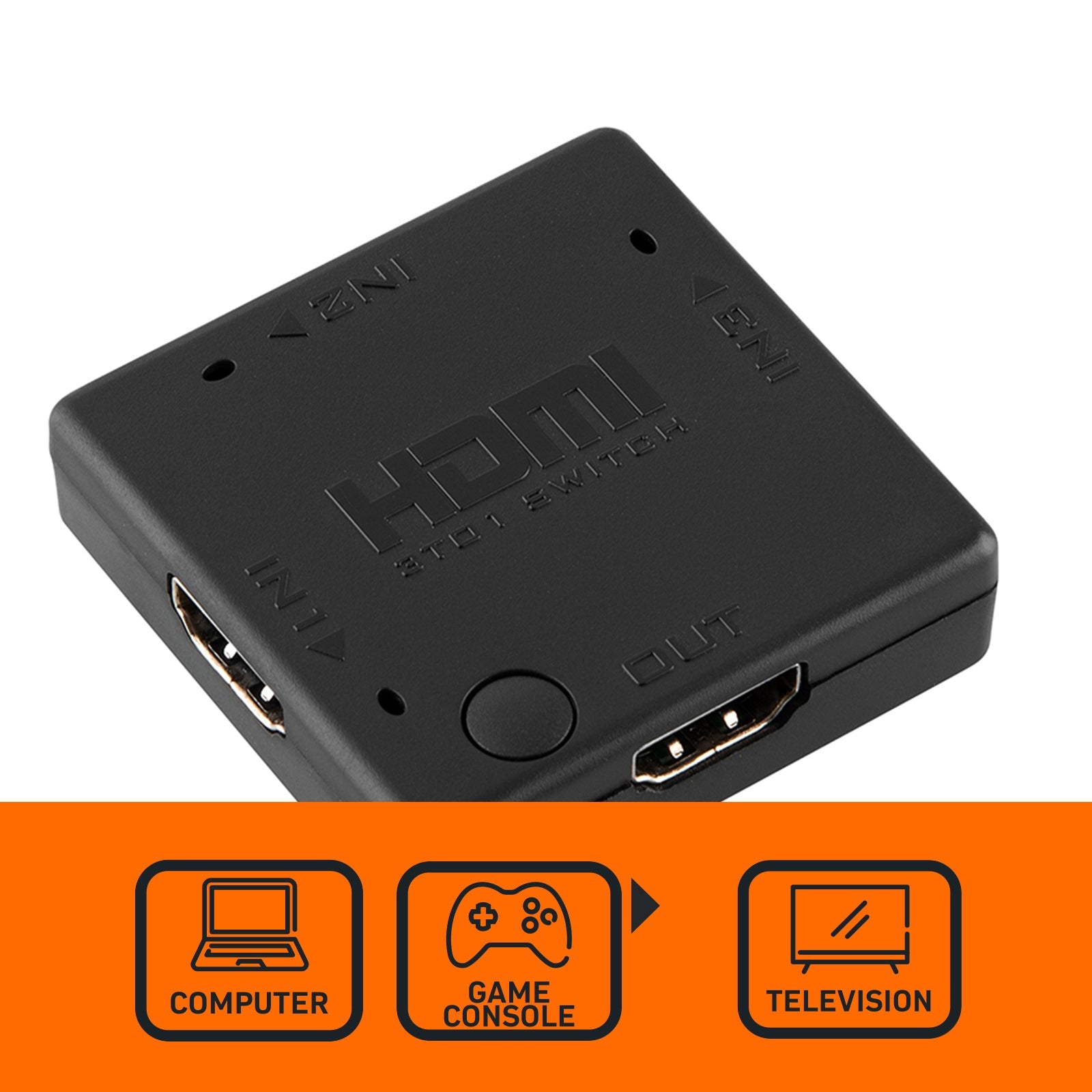 4K Adaptor AAC- HDMI Switch 2 Way
SKU: AP477
---
Effortlessly change the display on your HDMI-compatible monitor or TV among 3 different input sources like your computer, laptop, or gaming console. This device detects active input ports and automatically switches to the active one. You can also manually switch between inputs if multiple sources are active.
Key Features:
Compact and straightforward to set up.
3 HDMI inputs and 1 HDMI output.
Indication LEDs for easy tracking.
Supports Ultra HD (4K) and HD (1080p) resolution.
Push-button switching when multiple inputs are active.