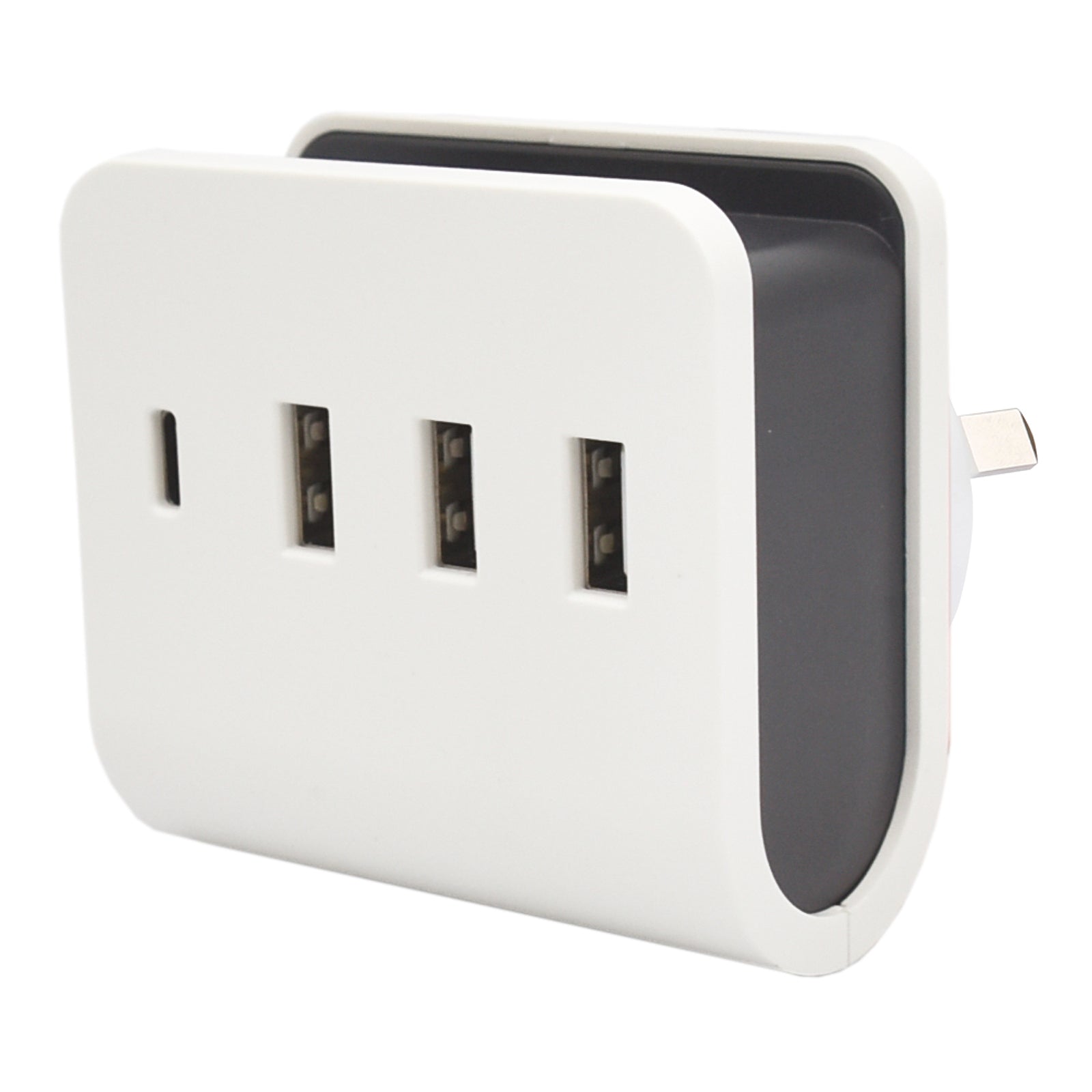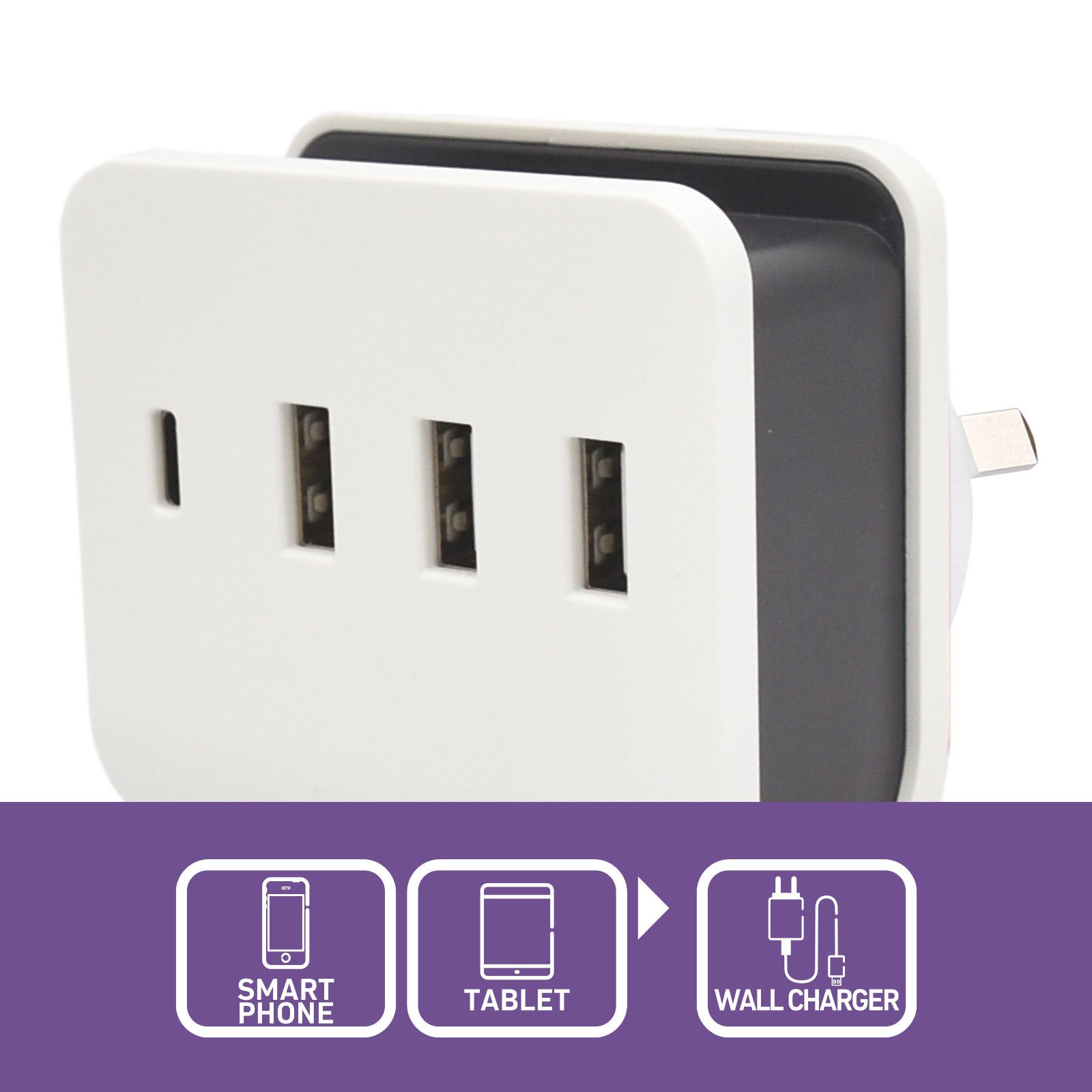 4 Port USB-Charger with Phone Holder
SKU: AP085
---
Efficiently charge a variety of devices, including iPhones, other smartphones, tablets, portable chargers, and more, with the convenience of this Antsig wall plug charger. Notably, this charger features a built-in phone holder to help maintain a tidy and organized charging area.
Key Features:
Includes a practical built-in phone holder to keep your device conveniently accessible while charging.
Capable of delivering a total maximum output of 5VDC at 4.8A across its 3 x USB-A ports (up to 2.4A each) and 1 x USB-C port (up to 3A).
Designed to accommodate different voltages (100 - 240 VAC) for global compatibility when plugged into wall outlets.