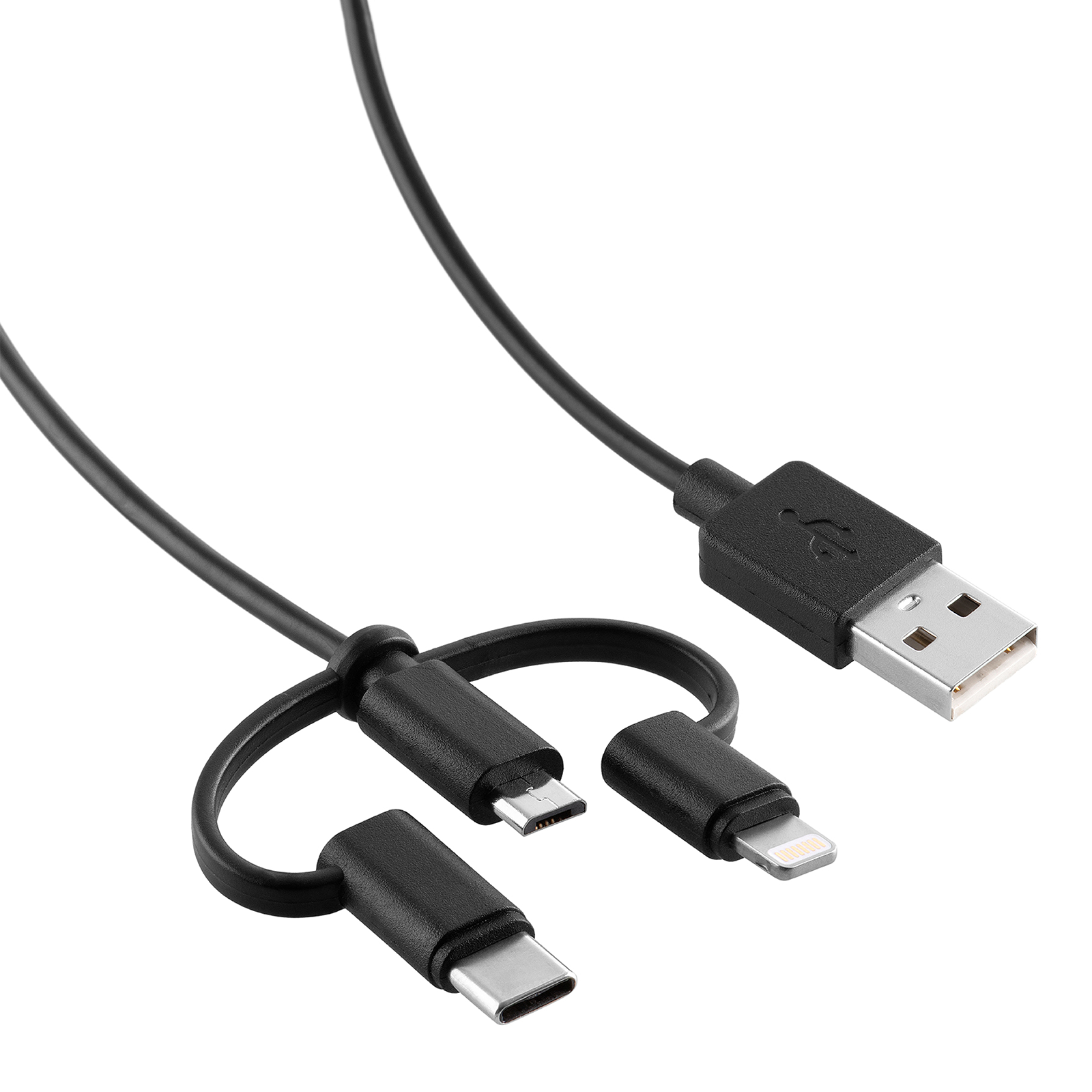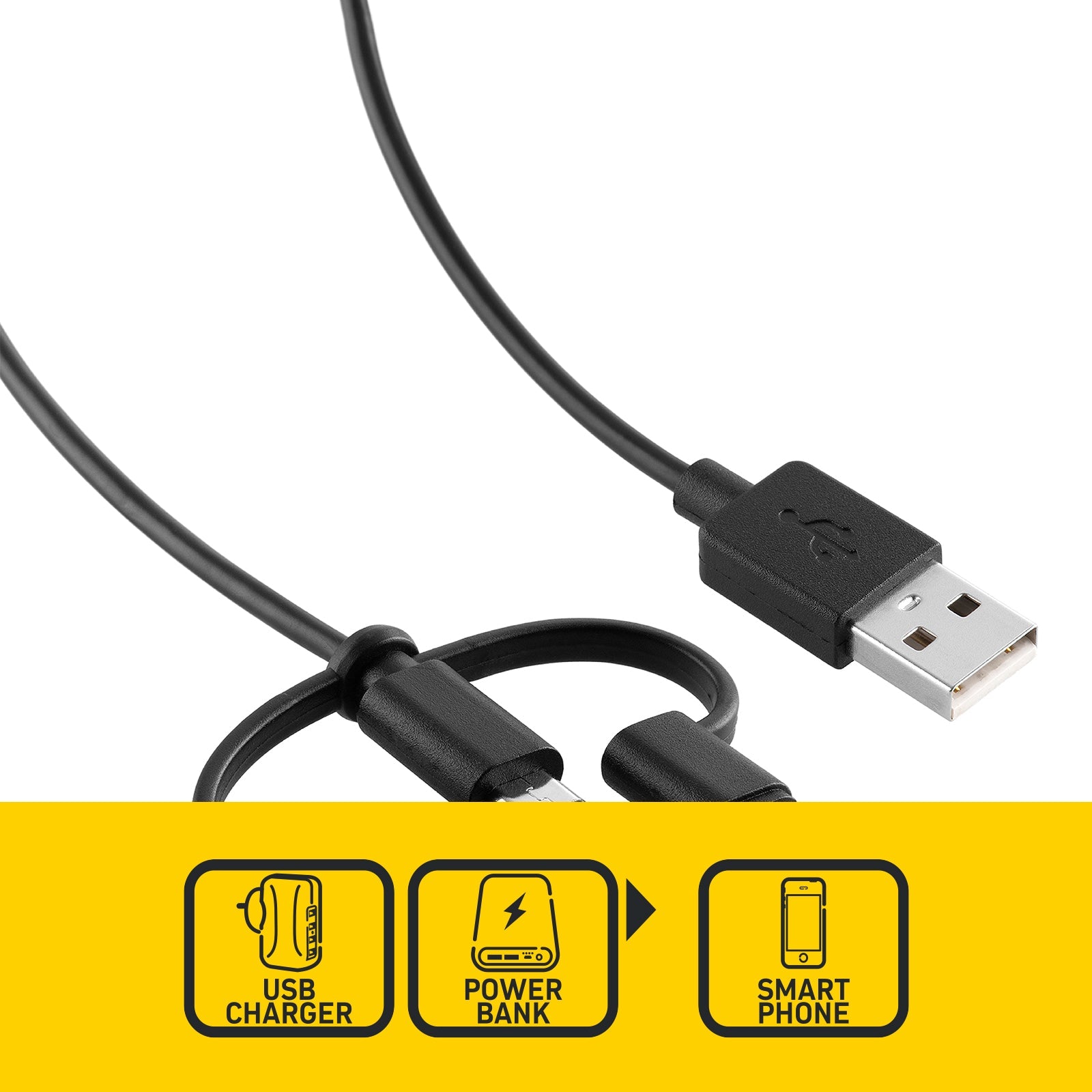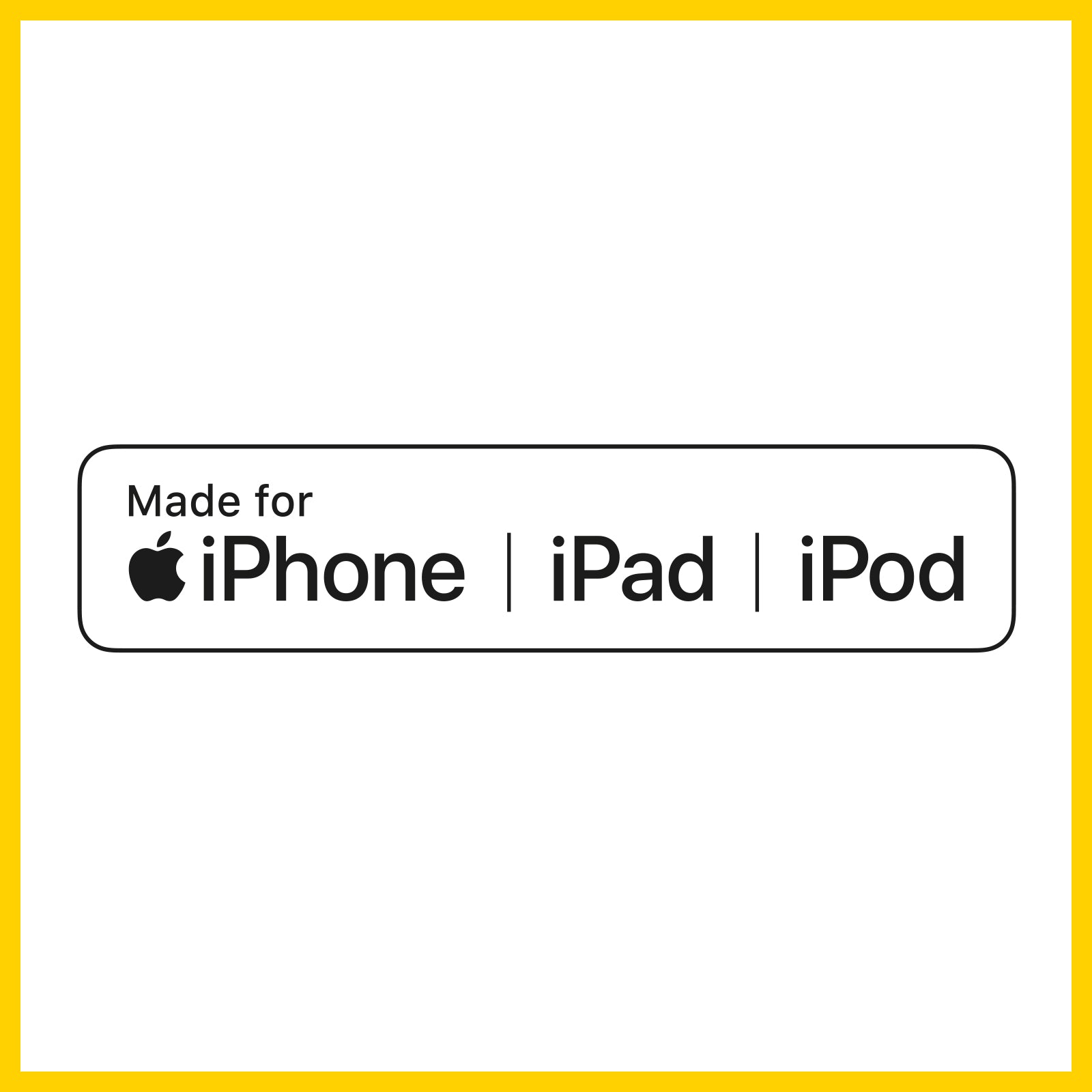 2m 3 In 1 Cable USB-A to Lightning Micro USB-C
SKU: AP571
---
Easily charge and access data across a diverse range of compatible devices, including selected iPhones, iPads, smartphones, battery packs, portable speakers, and more, with this convenient 3-in-1 cable.
Key Features:
USB-A plug to Micro USB plug with Lightning and USB-C adapters for versatile connectivity.
Lightning adapter compatible with Lightning iPhones.
2-metre cable length provides ample reach for various setups.
USB-C adapter compatible with a wide range of devices such as smartphones, wireless earphones, wireless headphones, power banks, and portable speakers.