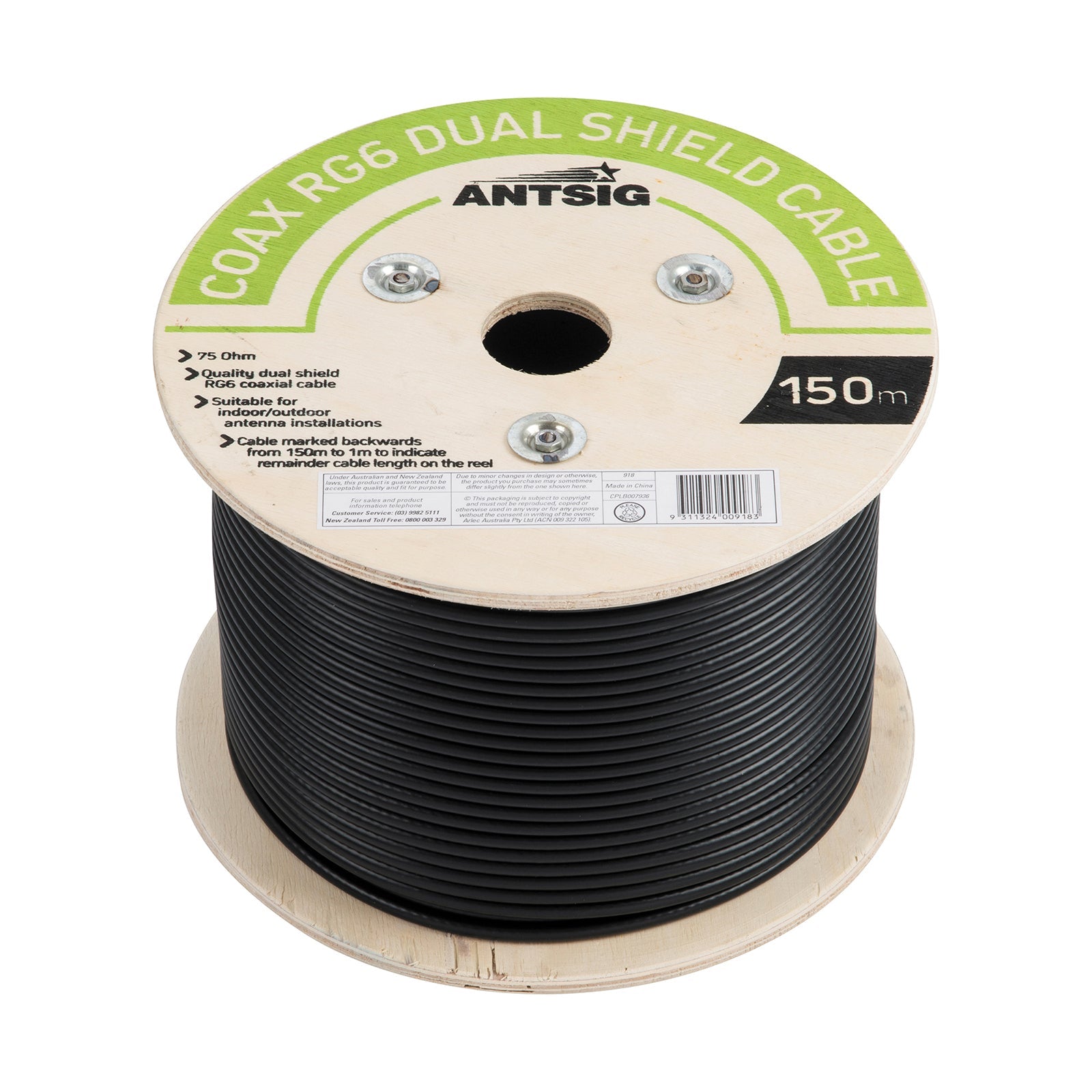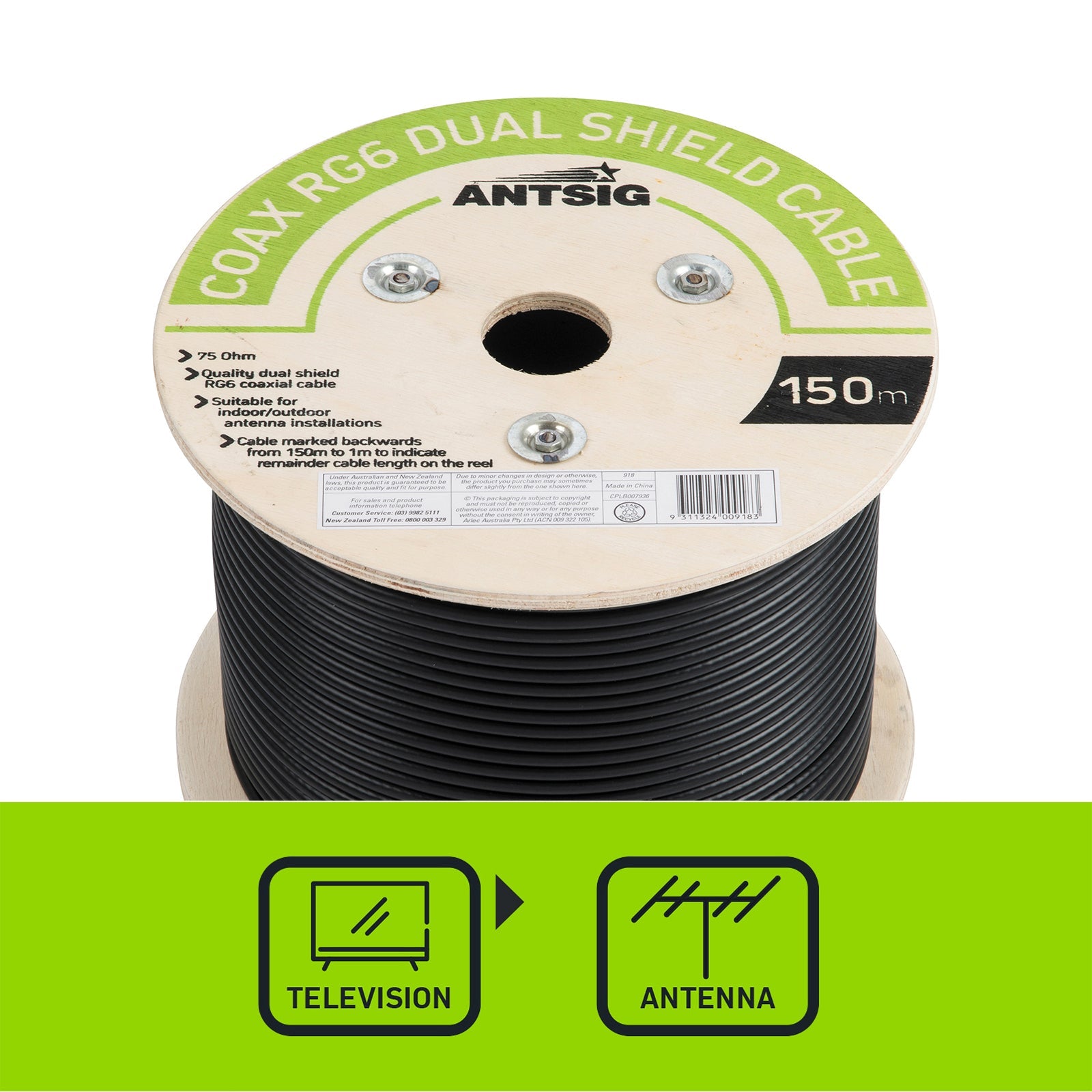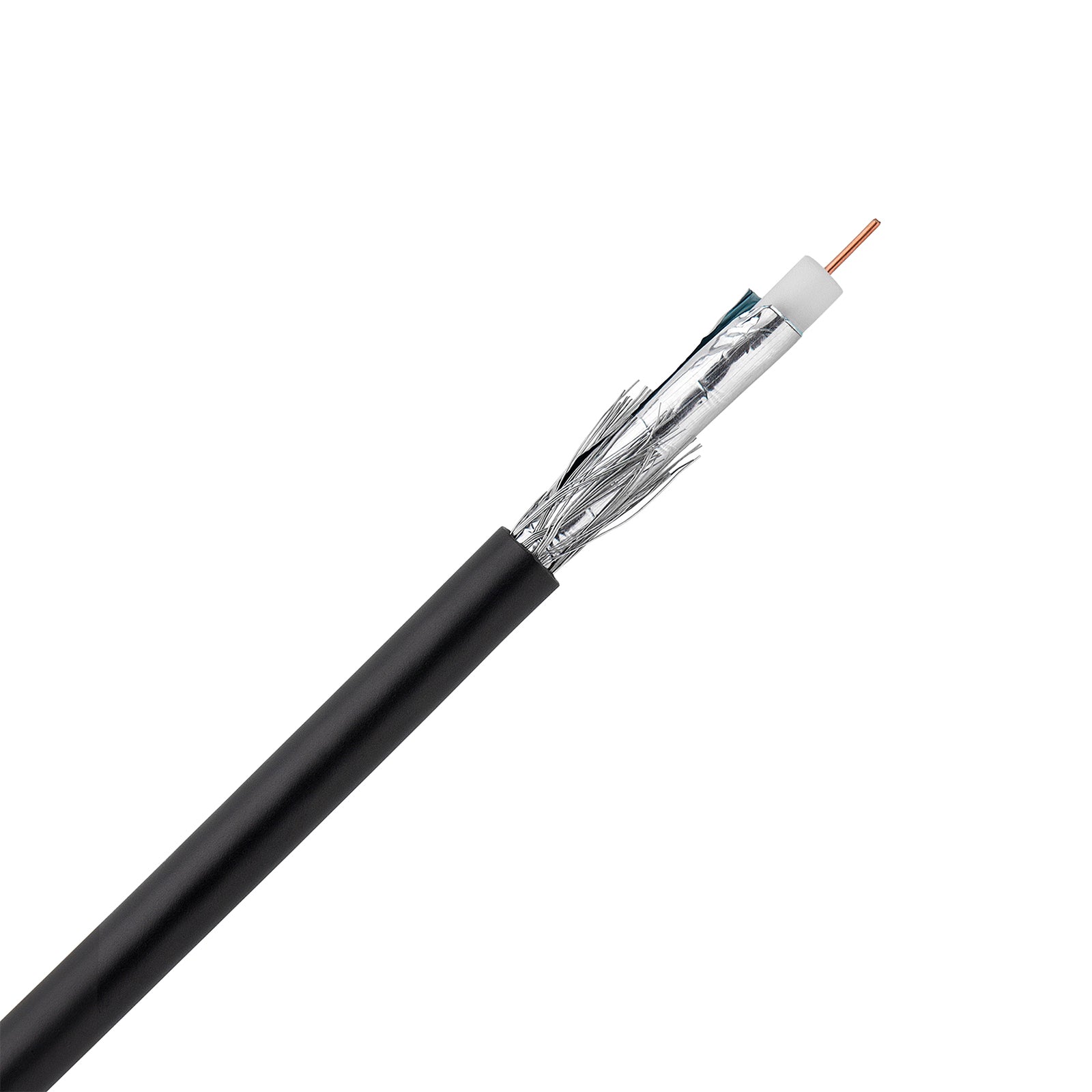 150m RG6 Dual Shield 75 Ohm Coaxial Cable
SKU: 918
---
The RG6 75 Ohm dual shielded cable, renowned for its quality, serves impeccably for both outdoor purposes like antenna installations and indoor tasks like connecting TVs and cable TV. Moreover, it's a recommended choice for enhancing existing installations.
Key Features:
Dual shielded design effectively blocks external interference, ensuring a more distinct signal.
Supplied in a convenient 150-metre roll, with the option to cut to desired lengths (per metre).
Provides cable without connected terminals.
Tailored for digital TV applications.
75 Ohm coaxial cable, perfectly suited for residential settings.