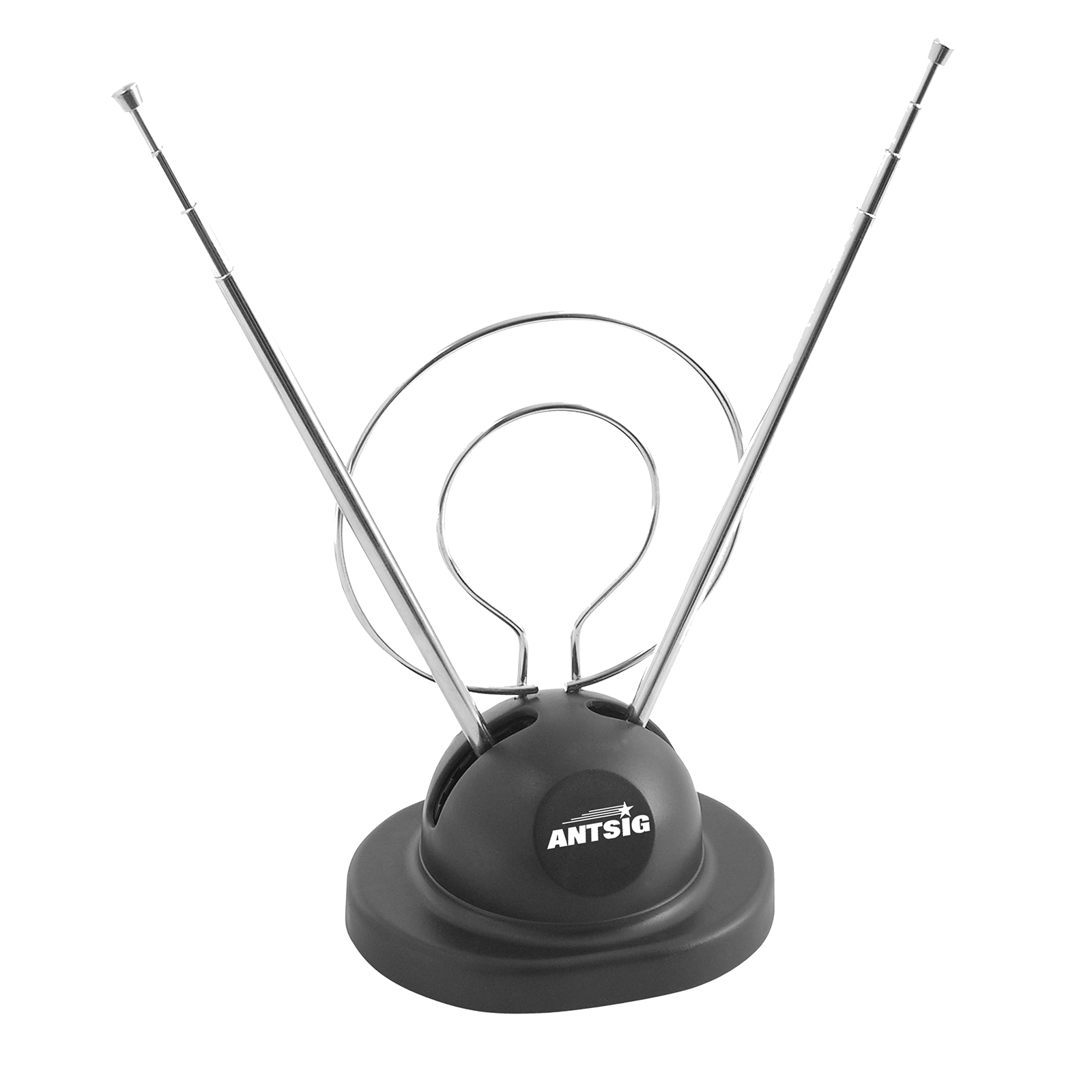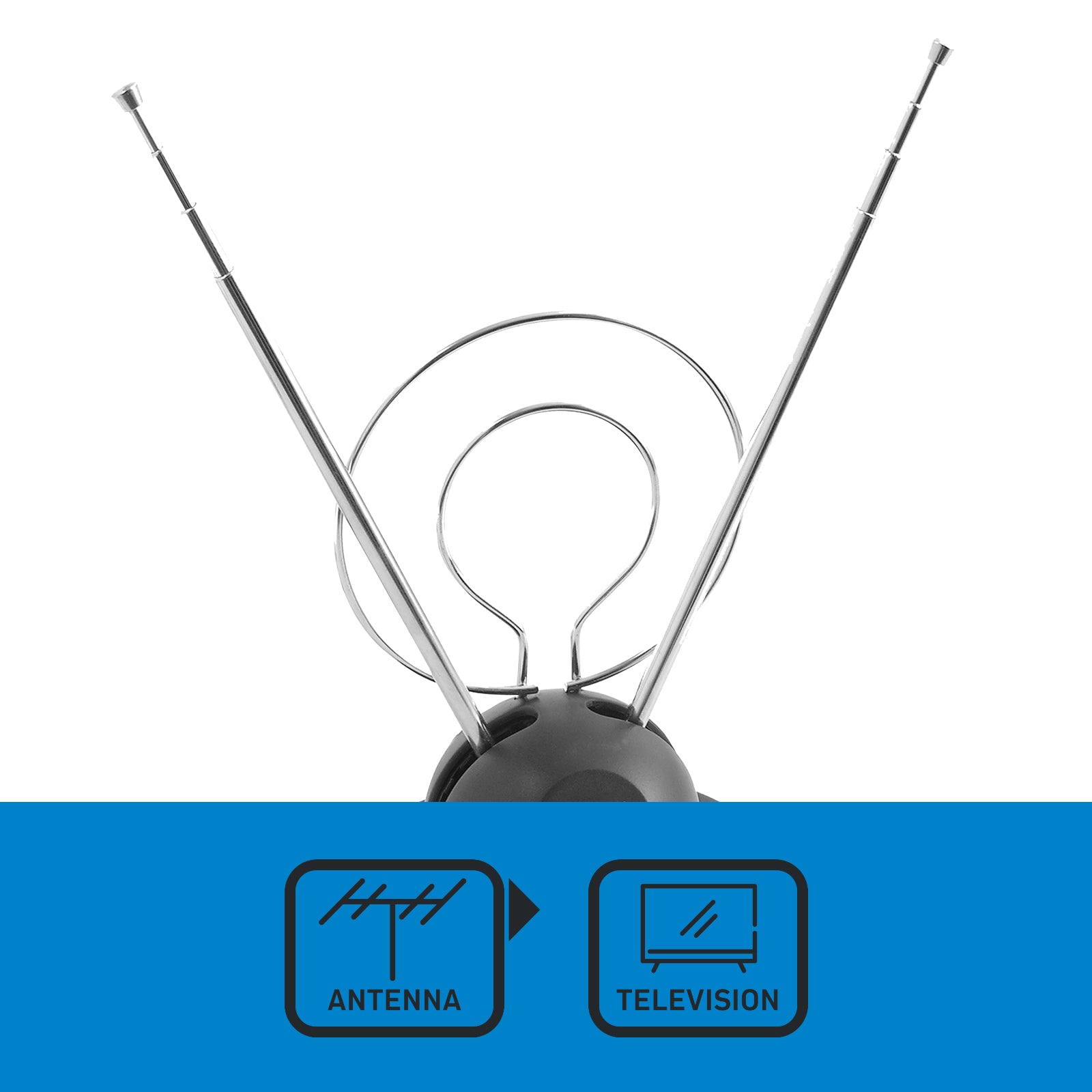 Black Indoor Digital Antenna
SKU: AP538
---
Experience reliable TV reception with the Antsig Rabbit Ear Indoor Antenna, featuring a robust non-tip design supported by a solid base. Tailored for prime signal reception areas, this antenna ensures optimal performance for your viewing pleasure.
Key Features:
Classic rabbit ear-style indoor antenna.
Dual-shaped antenna loop designed for UHF signal reception.
Sturdy non-tip design with a solid base for added stability.
Ideal for prime signal reception areas.
Coaxial TV antenna input connection compatible with TV/VCR setups.