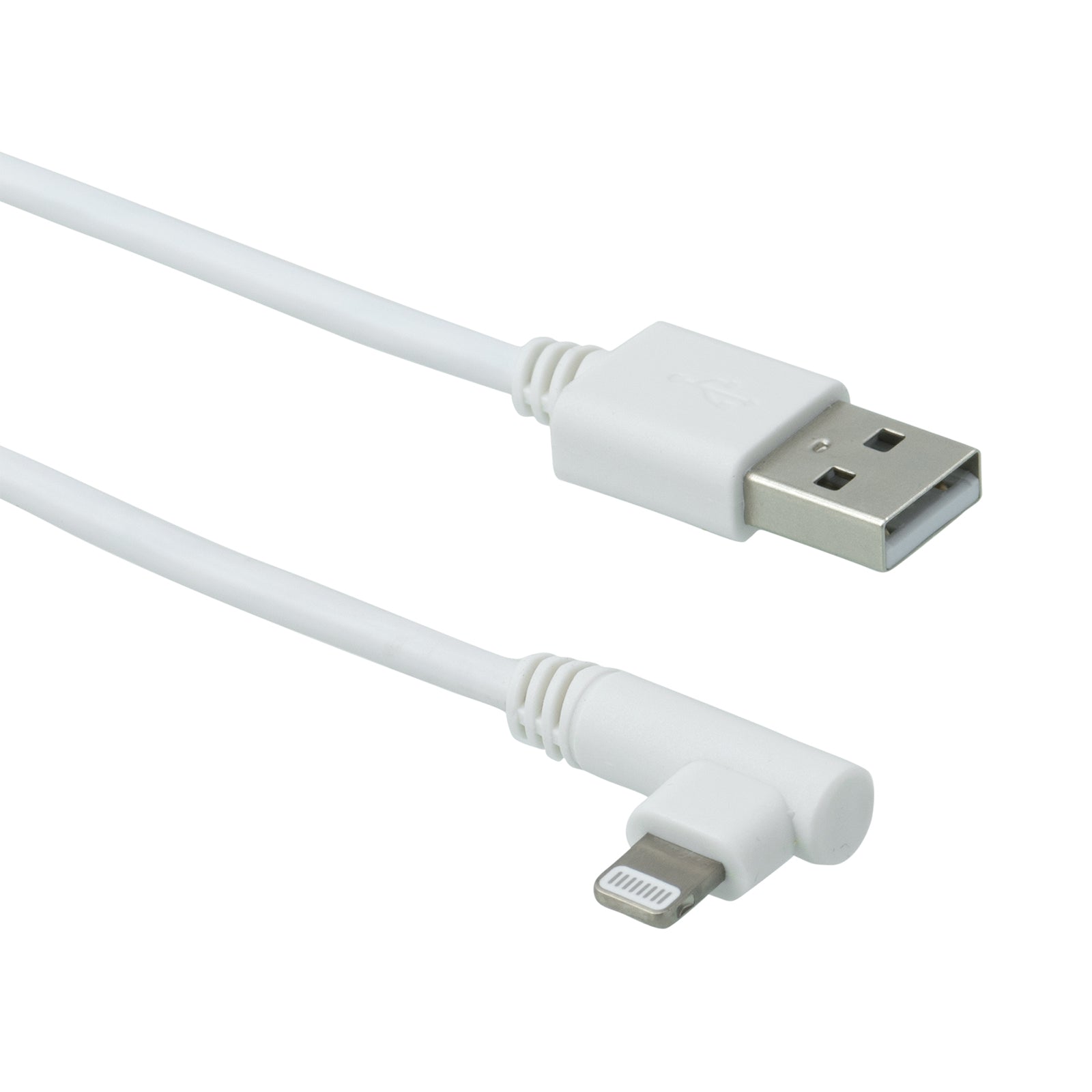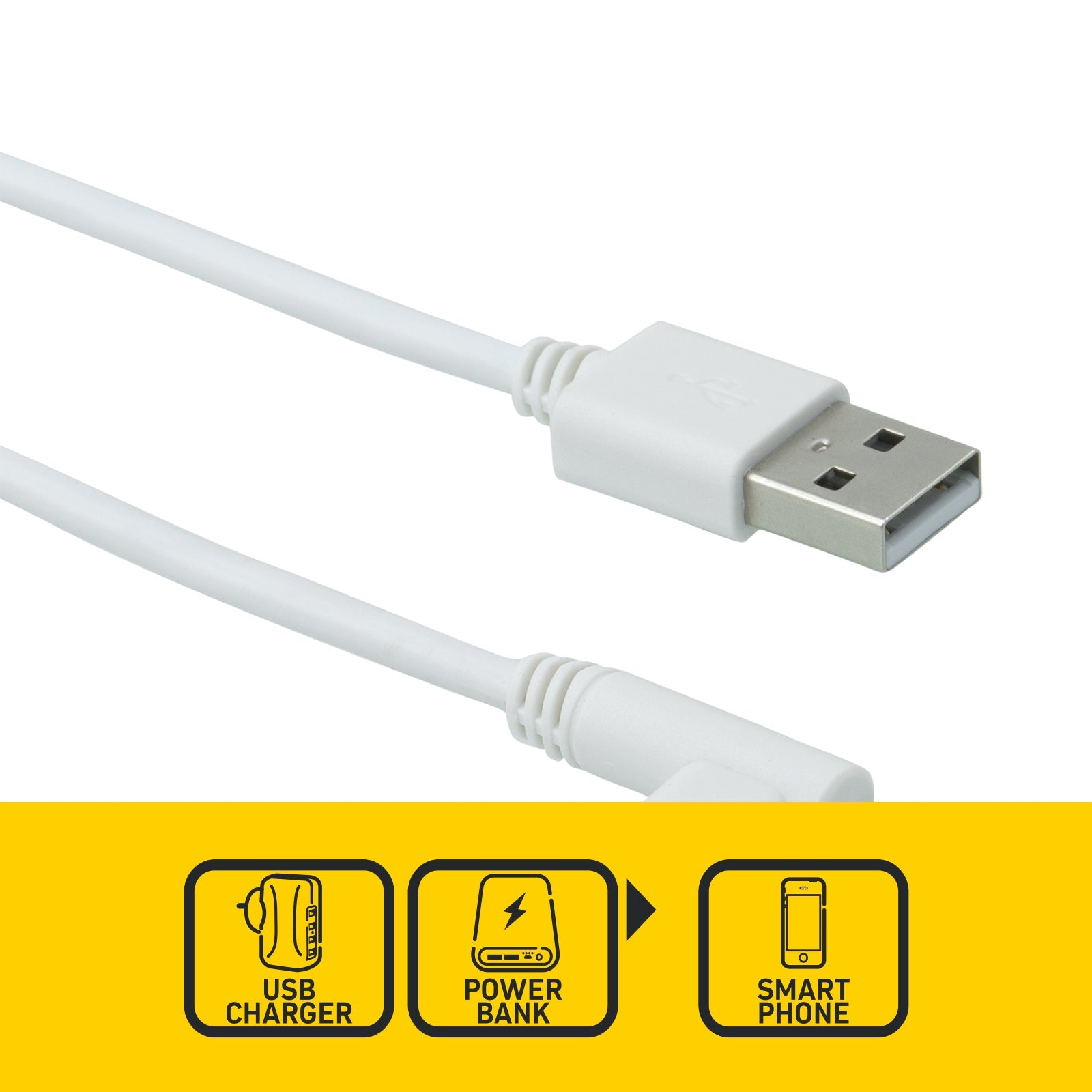 1.5m Right Angle USB-A to Lightning Cable
SKU: AP569
---
Effortlessly charge your Apple iPhone 5 and newer models, along with iPad 4 and newer models, even around tight corners, with this specially designed cable.
Key Features:
Lightning plug to USB-A plug for versatile connectivity.
1.5-metre cable length ensures flexibility for various setups.
USB 2.0 Standard for reliable charging and data transfer.
Right-angled connector allows easy use in portrait or landscape mode, making it ideal for gaming and car installations.
Compatible with Lightning iPhones for broad device support.