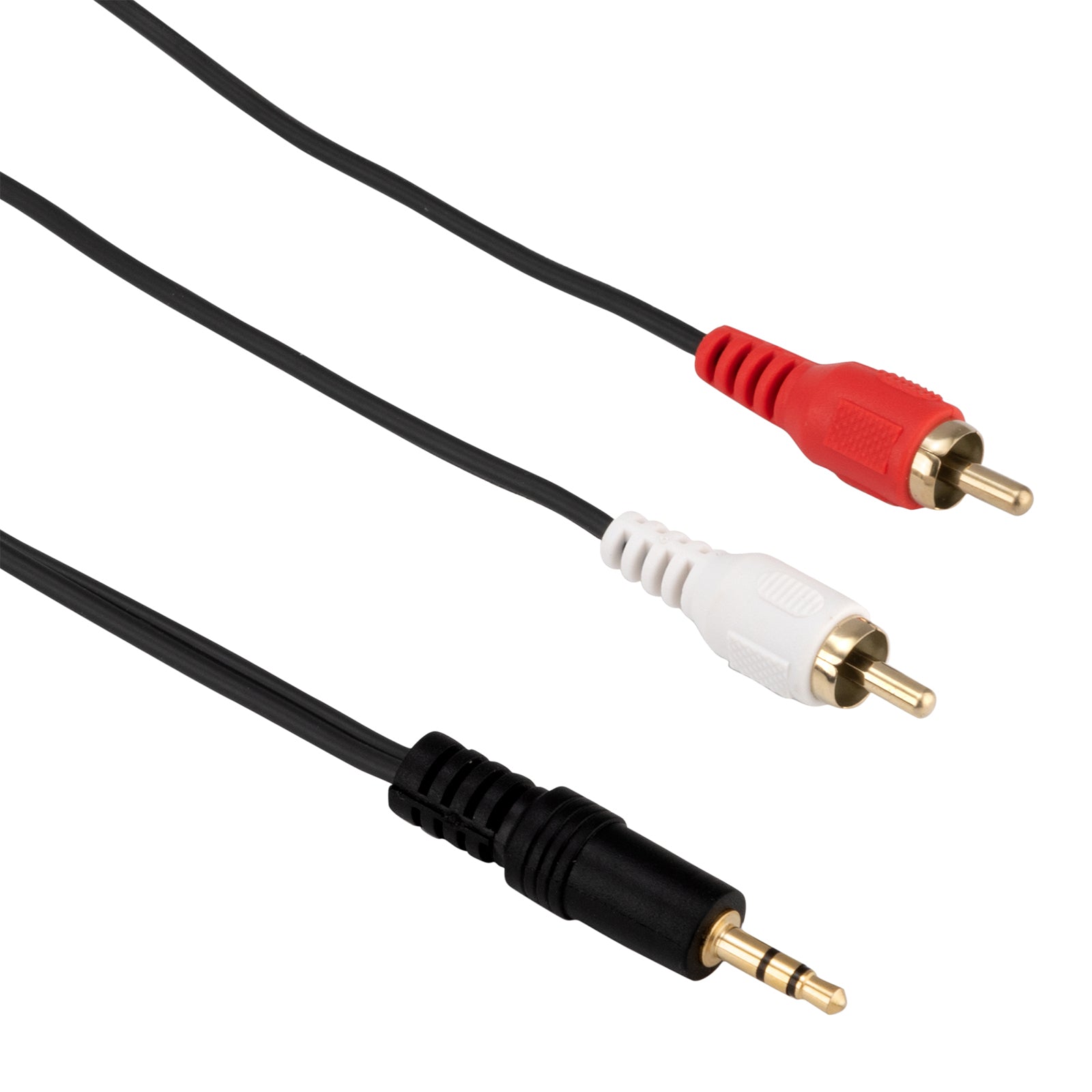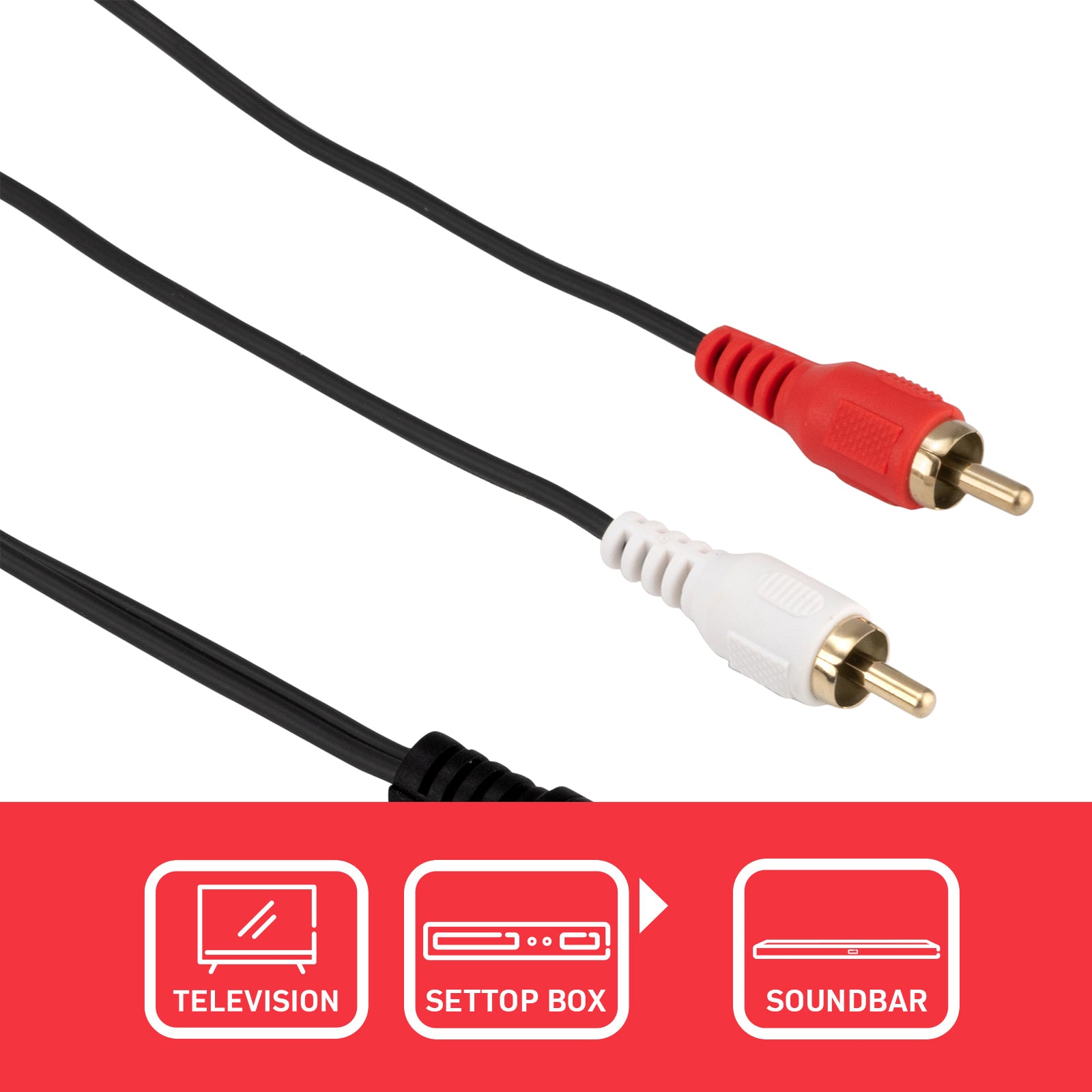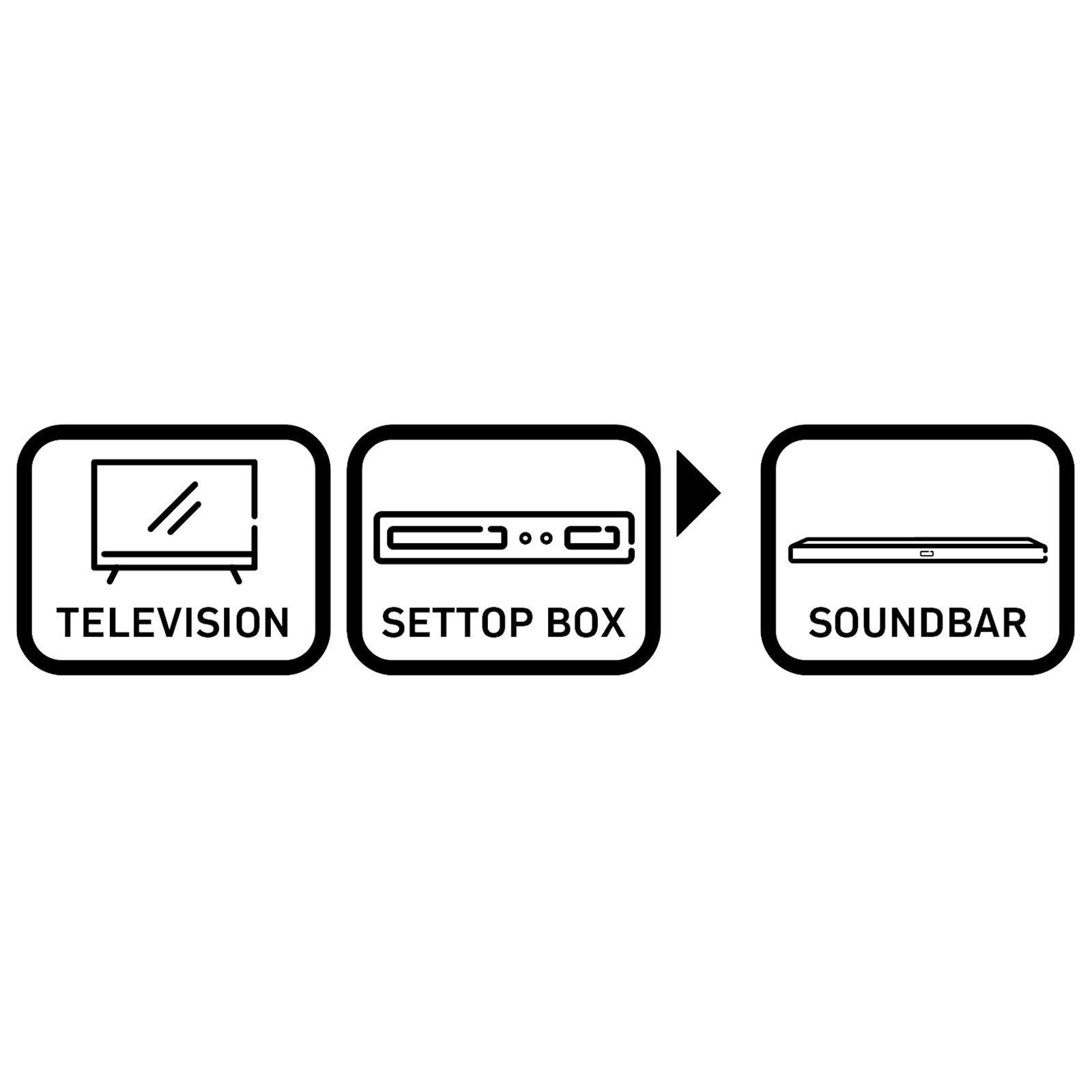 1.5m 3.5mm AUX to RCA Cable
SKU: AP392
---
Easily link your compatible phone, tablet, or MP3 player to your stereo or home theatre system with this convenient AUX to RCA cable.
Key Features:
Universal 3.5mm plug to RCA plugs for versatile connectivity.
1.5-metre cable length suitable for various setups.
Gold plated connectors ensure extended sound quality and reduced maintenance needs over time.